As the number of COVID-19 cases began to spike in Australia in March, Kate Dickerson and her husband Steve were quick to put their small business into hibernation.

For six years, Senior Style had been bringing its mobile clothing store to residents at aged care homes – but its clients were now the most vulnerable to the pandemic and were promptly shut off to the outside world.

"The night that I realised what was happening, I didn't sleep at all. I stayed up on my computer trying to figure out a way for us to survive – otherwise we would literally have nothing. It was really scary," she tells Westpac Wire.

But by dawn, she'd formulated a plan to create an online consulting system and digital catalogue, revamp their website to enable online sales and take courses in search engine optimisation, sales and marketing. Topping it off was the launch of tactile resources for elderly people and a gifts range. By the time the government's JobKeeper wage support program was unveiled in late March, online traffic had already jumped by 300 per cent and Senior Style was reaching a whole new set of customers across Australia.

"COVID-19 forced our hand in terms of looking for new opportunities," says Ms Dickerson, who lives in Langwarrin in Victoria, adding the business is likely to double its pre-Covid size by 2021.

While Ms Dickerson's experience is not unique, she epitomises a rise in focus on the benefits of a high "AQ", or adaptability quotient, as opposed to the traditional emphasis on IQ. AQ is essentially a set of qualities that helps individuals flourish amidst fast and frequent change – in other words, the times we are currently living in.

"AQ involves a willingness to yield to new circumstances," says Lynne Cazaly, a workplace adaptability expert in Melbourne. "People with a high AQ are skilled at reading their surroundings, because this is essential to formulating a response. They are also ingenious in taking whatever happens and making something out of it."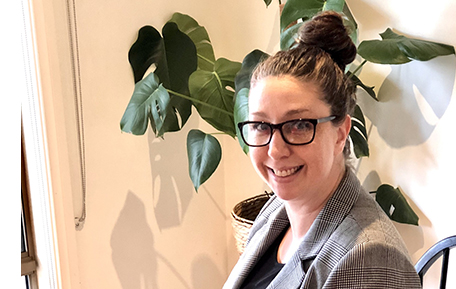 Ms Cazaly singles out Jacinda Ardern as an example of a leader with a high AQ, citing the New Zealand Prime Minister's recent response when an earthquake struck while she was on doing a live TV cross amid the pandemic.

"As the ground started shaking, she simply carried on and didn't lose her cool – in fact, she improvised and had a bit of a laugh," Cazaly says.

Even before the outbreak of COVID-19, adaptability was emerging as a new competitive advantage. A study by IBM found that "the willingness to be flexible and adaptable to change" was the most critical skill for workers in 2019, up from fourth place in 2016.

An IQ test used to be considered the best way to predict a person's future job prospects, as it evaluates memory, analytical thinking and mathematical skills. In recent years, emotional intelligence (EQ) has gained attention too, and is characterised as a set of interpersonal skills.

However, experts now claim that the pace of change in the workplace could mean that AQ trumps both.

Someone with a high IQ could be a 'rigid genius' that is incapable of learning new ways to do their job, says Amy Edmondson, a professor of leadership and management at Harvard Business School. With IBM's study estimating that 120 million people in the world's 12 biggest economies may need to be reskilled by 2023 because of automation, it is clear that AQ will be essential to avoid becoming obsolete.

Deloitte UK has already begun using immersive online simulations where job candidates are assessed on their ability adapt to hypothetical challenges; and if you want to be on the first human mission to Mars, you will need to demonstrate adaptability: it is one of five essential attributes in the job spec.

Fortunately, unlike IQ, AQ can be cultivated, and this is the focus of Penny Locaso's work. She is the Melbourne-based founder of BKindred, an education company that helps people become more adaptable. In the absence of a universally agreed upon method to measure AQ, Locaso has developed the Intentional Adaptability Quotient (IAQ), an online measurement tool and education program.

"A lot of adaptability has been unconscious – it is what has kept humans alive. My goal is to help people do it more intentionally," she says. "Intentional adaptability is a new intelligence. It's also a practice, a bit like yoga. It's about showing up on the mat every day and developing it through consistent practice and experimentation."

Locaso recommends performing a daily act of "micro-bravery" to normalize fear, and says that incremental tweaks to the way we work can build up our IAQ muscle over time.

She adds that while there's been much adaptability from business in response to COVID-19, a more deliberate approach would be beneficial in the long-term.

"I've seen a lot of people scrambling. With cash flow drying up, that is understandable – our brains went into survival mode. As we now try to tap into this 'new normal,' there is an opportunity to slow down and bring intention to the forefront of how we adapt business in the future," she says. "There were so many things in business that were broken and that people don't want to go back to. This is a great opportunity to create change."

The views expressed are those of the author and do not necessarily reflect those of the Westpac Group.