Game over or glitch for globalisation?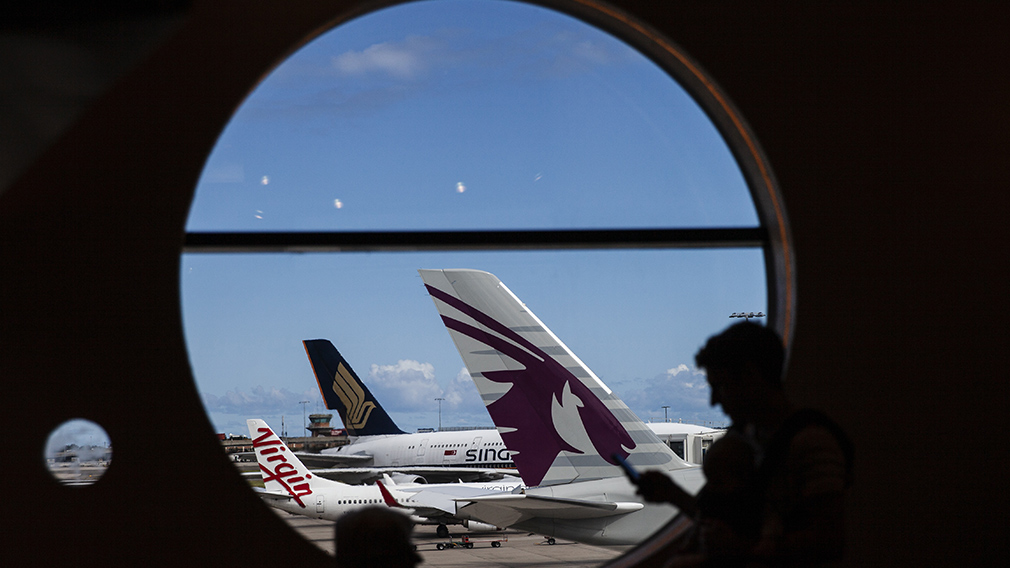 If consensus is forming around at least one permanent change from the GCC (Global COVID Crisis) beyond discovering a lot of people can work from home, it's that globalisation is facing its toughest test in decades.

In fact, many believe it was already on the way out post the GFC and the pandemic will accelerate the trend as governments focus inwards on domestic supply chains and local workers amid high unemployment. Just a few months into the crisis, US jobless claims have soared to a record more than 35 million and the unemployment rate almost 15 per cent, while employment in Australia dived a record 594,300 jobs in April. Meanwhile, the multi-year US-China trade war is again escalating and Australia's trade relationship with China has also entered new territory following fresh tariffs and bans.

As Standard & Poor's put it, the timing of the US-China flare-up after President Trump's flagged additional tariffs over China's handling of COVID-19 "could not be worse" for the fragile global economy.

"Each country's desire to protect its workers from foreign competition and shorten supply chains may further reduce world trade and push deglobalisation," says global asset management giant Pimco, noting global trade has already been in decline since the GFC.

David Morgan, a former CEO of Westpac, expressed similar sentiments in a piece for Firstlinks this week, predicting supply chains will become more "local, less global, more robust" and the "costs and benefits of globalisation" reassessed on the path back towards "economic nationalism". "This will take time, involve disruption, and lower economic growth," wrote Dr Morgan, the chairman of Chi-X Australia and J.C. Flowers & Co. Europe and Asia Pacific.

A powerful force since at least the turn of the last century, globalisation gathered pace since the 1980s as improvements in technology, the rise of multi-national corporates and international travel, and deregulation saw countries become more intertwined. But for all the benefits increased trade and new markets have brought, the GFC also emboldened criticism that globalisation has made countries more vulnerable to ructions elsewhere and the spoils aren't being evenly shared.

With the pandemic reiginiting debate, International Monetary Fund managing director Kristalina Georgieva this week said that while globalisation was not perfect and it was understandable countries would retreat behind borders during COVID-19, greater protectionism was not the answer.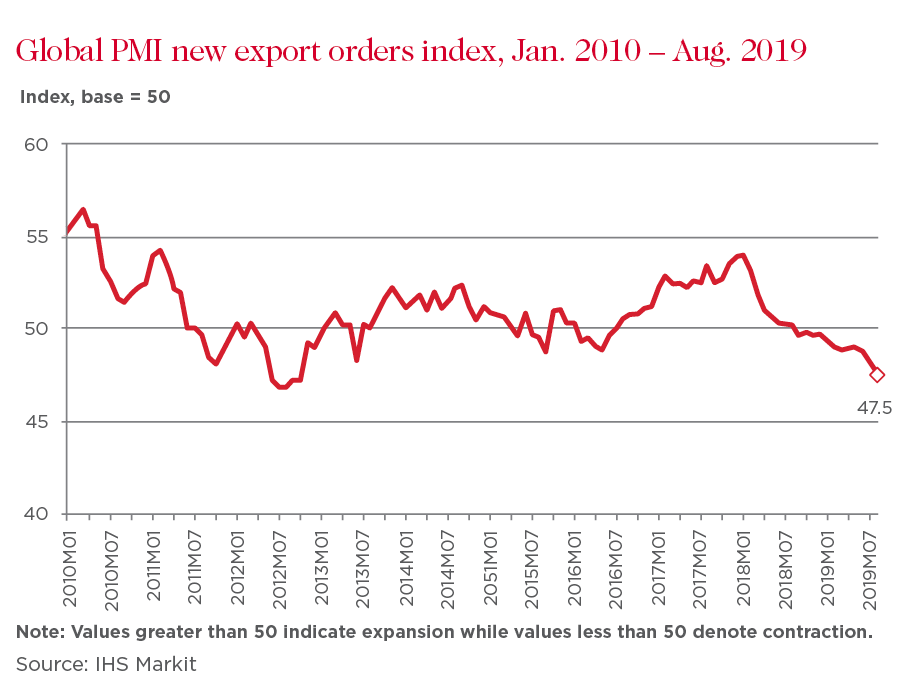 "We know globalisation the way it was had deficiencies. And I'm the first to say they need to be addressed," she said in a video conversation with former Prime Minister of Australia Kevin Rudd.

"(But) throughout the history of mankind working together, having division of labour, has made us all better off. If we allow protectionism to spread, we know what is going to happen.

"Costs are going to go up. Incomes are going to go down. Poverty within countries and among countries will spread more than it is today. So we have that responsibility for the wellbeing of our fellow citizens everywhere to address shortcomings…and work hard to retain the engine of growth that trade has been."

As a small, open economy, Australia has been a major beneficiary of global trade across a range of commodities, goods and services, particularly with China. In 2018-19, international education was worth $37.6 billion to the economy and iron ore exports an even larger $79bn (almost double the value a decade ago), according to government departments, helping deliver another year of growth in what has been an enviable almost 30-year run without a recession. While COVID-19 appears to have ended that growth run, exports – particularly iron ore and coal to China – were key to the economic recovery post the most recent global downturn, the GFC in 2008-09.

More than a decade on, iron ore exports have been resilient in recent months, but China this week placed an 80 per cent tariff on barley imports from Australia and recently banned beef imports from four Australian abattoirs.

Besa Deda, chief economist of St.George Bank, which is part of Westpac Group, says while beef and barley exports only make a small proportion of Australia's exports, the developments sparked concerns other goods could be impacted down the track.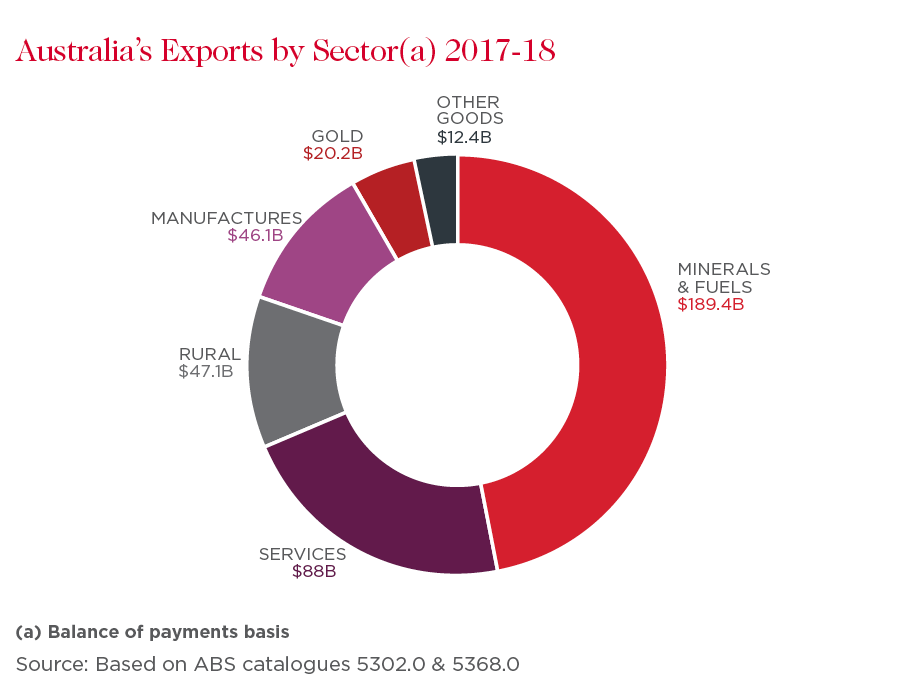 "Australia treads a difficult path – Australia's strategic interests lie with the United States, but its economic interests are with China and Asia. These two interests require careful balancing," she says.

For many nations, any shift to protectionism is closely tied to how quickly jobs return, analysts say.

Tobias Levkovich, a senior equities strategist at Citi in the US, says that with "populist mindsets" in place pre-COVID-19 and potential difficulties getting millions of people back in jobs, trade barriers and anti-immigration policies may come to the fore as politicians focus on helping local workforces.

"While many citizens may not fully appreciate the benefits to inflation from buying products produced abroad inexpensively or from a stronger dollar, they clearly see the hollowing out of certain manufacturing sectors," he wrote this month, also citing how people enjoy the benefits from smartphones but rarely realise the cost of gadgets replacing other services.

"As a consequence, we fear that the eventual pushback could become intense and that the protectionism we were warning about five to six years ago (well before China-US trade wars became a thing) just grows. But, Europe and Japan, for instance, could join in by reducing access to their markets too."

In Australia, economists say a similar pushback against immigration is possible if unemployment remains high for some time, but warn against trade barriers. In a review late last month, the Productivity Commission said Australia must continue to promote open trade practices, claiming the world's rules-based trading system resulting in "open, prosperous global economies since the end of World War II" had already stalled before COVID-19.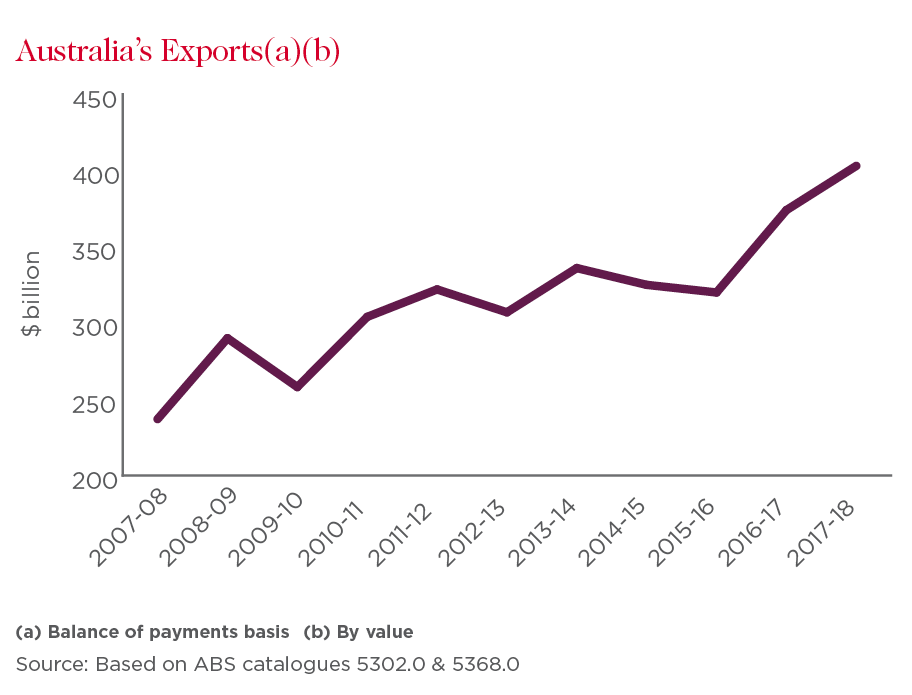 "In a post-COVID economy, trade will remain vital to economic growth. The promotion of open trade in goods, services and investment is going to be particularly important for economic recovery," chairman Michael Brennan said.

However, the trouble for services exports like tourism and education in the short-term are closed borders.

Sydney Airport yesterday revealed just 43,000 international passengers passed through in April, down 96.9 per cent on a year ago. Treasury has also warned net overseas migration is set to fall a 30 per cent and 85 per cent this fiscal year and in 2020-21, respectively.

That all suggests Australia's world-leading annual population growth of 1.5 per cent in recent years that has supported demand for everything from housing to restaurants is set to decline, given net overseas migration makes up more than 60 per cent of population growth. Of Australia's 250,000-odd new migrants each year, temporary visa holders make up about three quarters, more than half being students.

At one of his regular press conferences earlier this month, Prime Minister Scott Morrison said that despite the near-term hit to the economy from less overseas migration, it would unlikely be a "long-term change". Since then, Australia has continued to be among the most successful nations in suppressing the virus and states are easing restrictions to reopen the economy, giving greater hope domestic demand can pick up some of the slack from lost exports.

A reading in Westpac's monthly consumer sentiment survey for May even showed expectations about the economy's next five years rose to a nine-month high and a level 50 per cent higher than the average during the deep recession in 1989-1991. Moreover, despite record job losses, the "finances next 12 months" sub-index rose to a 12-month high, furthering the idea people see COVID-19 as short-term shock rather than a complete overhaul of the economy and its key drivers, such as trade and population growth.

But like a lot of things these days, the path of the virus – or rather, scientists' success in finding a vaccine or treatment – appears likely to determine what the world ultimately looks like on the other side.

The views expressed are those of the author and do not necessarily reflect those of the Westpac Group.