Regions will rebound again – with some help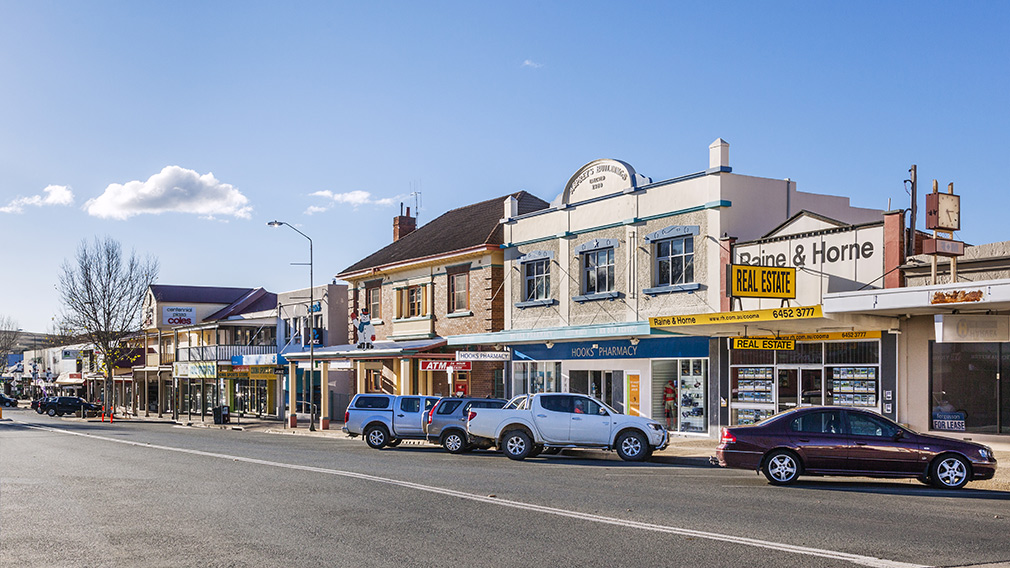 There's no doubt the last few years have been tough for regional and rural communities.

Many have borne the brunt of severe and prolonged drought that's disrupted local agricultural productivity often the lifeblood of many towns; the summer bushfires have destroyed others; and now we all face the uncertainty and economy-crippling effects of COVID-19 pandemic.

Unfortunately for some communities, these events come on top of existing structural disadvantages which often belie the benefits of their wide-open spaces and relaxed, idyllic lifestyles.

According to the Institute of Health and Welfare, rural and remote Australians generally have reduced access to medical and allied health services and higher rates of unemployment compared to urban dwellers. The Australian Council for Educational Research also shows the average level of education adults achieve is lower, along with lower earning capacity of jobs.

Indeed, there are fewer job opportunities in general in rural areas with narrower occupation bands, many of which are linked to seasonal fluctuations, not to mention typically lower levels of access to affordable technology.

Despite these challenges, I'm constantly overawed by the resilience of these communities and the willingness of grassroots groups to innovate to create more diverse job opportunities and keep communities vibrant and sustainable.

These solutions generally come from local leaders with an abundance of knowledge of their local area's unique issues, along with the capacity to harness local support.

That's not surprising given that despite the challenges, most people who call a regional or rural community home will tell you it's the best place to live in Australia.

And data often backs this up – people typically report higher levels of life satisfaction compared with their urban peers, along with better social cohesion and higher levels of community participation. It's these sorts of factors that drew me and my husband to our rural community just over ten years ago, and we can't imagine ever looking back.

But one of the biggest challenges for these regions and the thing they often lack is funding, thus making the role of philanthropy critical.

This problem was a driving force behind the creation 20 years ago of the Foundation for Rural & Regional Renewal. To date, the FRRR has distributed more than $100 million primarily through small grants to nearly 10,000 projects across rural and regional Australia, with around 25 per cent aimed at supporting education or economic development.

Through this work, we have come to know hundreds of small rural towns and see how they are responding to growing pressures – from how to deal with volunteer fatigue and local skills shortages through to how to reinvent towns through arts, culture and innovative enterprise.

One such group is the Leeton Community Op Shop which offers a community kitchen to feed those struggling to afford or cook nutritious food, while providing local young people work experience in cooking, barista training and customer service. It's an innovative approach that addresses a broad range of issues faced by the NSW Riverina community including homelessness, addiction and food and financial insecurity.

Another is the Cowra Business Hub, launched by the NSW Central West town's local council and chamber of commerce, in recognition of the need to diversify and sustain local business in the face of the crippling drought's impact on employment and production in the region's largest sector, agriculture. The Business Hub aims to upskill locals through mentoring and training programs, from apprentices to consultants.

We know there are many other locally-conceived solutions throughout regional and rural Australia, just like these, that simply need someone to believe in them and provide philanthropic support, and I encourage those innovators to apply for our latest round of grants made possible through a partnership with Westpac Foundation.

It's this type of lateral thinking that will help strengthen local communities' social and economic fabric, particularly as we get to the other side of the unprecedented challenges we face, to ensure regional and rural communities remain the best place in Australia to live.


Westpac Foundation is partnering with the Foundation for Rural & Regional Renewal to offer Community Grants to community initiatives based outside Australia's major cities.