Reinventure's Zest for buy now pay later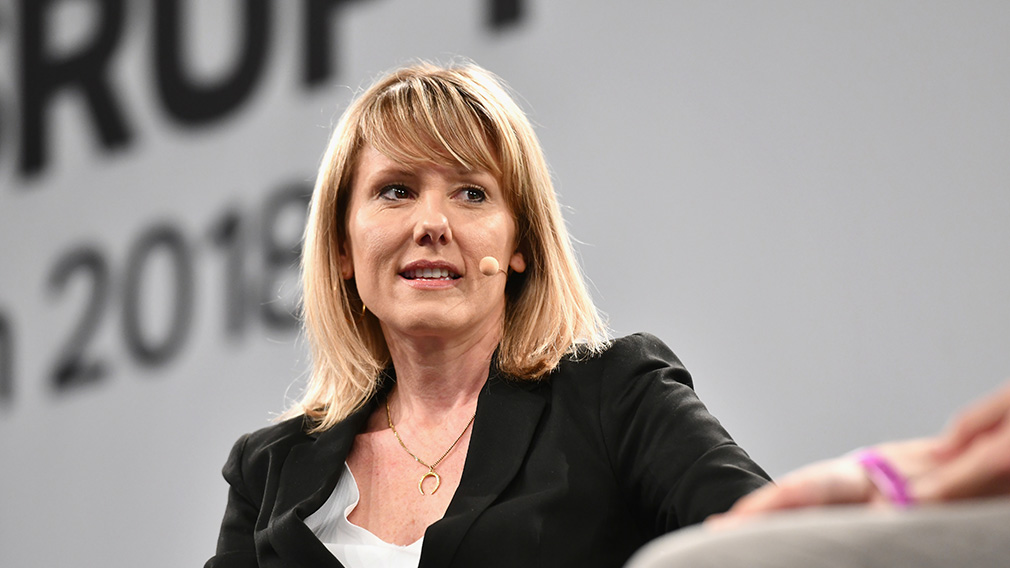 Entrepreneurs know a thing or two about obsession.

For Lizzie Chapman, it just happened to be India and the mammoth "sachetisation" potential that became hers.

"I became obsessed with the India market and the opportunity to use technology to improve the delivery of financial services," the co-founder of buy now pay later player ZestMoney tells Westpac Wire from India, a country she's researched and invested in for more than a decade.

"The biggest opportunity we see is the 'sachetisation' of financial products. Most loans, insurance and savings products today are designed for prime customers and so are larger ticket size. Technology enables providers to deliver smaller, bite size financial products to the mass market.

"We have more than 400 million people online, and most of that is mobile led. A further 480 million people are still using a feature phone (older models lacking the advanced functionality of modern smartphones) but will come online in the next few years. (And) as per Credit Suisse, digital payments are going to reach $US1 trillion by 2023 from the existing $US200 billion."

It's these sorts of mind-boggling numbers that have long seen India touted as a major potential growth market for foreign companies, albeit resulting in mixed successes. Chapman knows first-hand, having moved from the UK to India in 2011 to spearhead the local launch for Wonga, a financial services company that ultimately never got off the ground in the massive market.

Undeterred, in 2015 she founded Bangalore-based ZestMoney with former Wonga colleagues Priya Sharma and Ashish Anantharaman to tap into the underbanked, yet digitally aware customer base. Less than four years on, the company raised a fresh $US20 million in April through a "Series B" deal that included Westpac-funded venture capital firm Reinventure, marking its first investment in India and latest out of its third fund that is eyeing Asia.

Chapman says while ZestMoney's "EMI", or equated monthly instalment, offering was similar to Australian buy now pay later unicorns Afterpay and Zip Co, they were servicing different market needs and added that less than 5 per cent of India's adult population even had a credit card. Also, ZestMoney's finance tended to be longer term – up to 24 months – than some providers given Indians often earned lower incomes than people in developed markets but faced similarly priced goods.

"Indian customers are shopping more than ever, they want to buy and experience all the things that makes life better – from holidays to education to electronics to home garnishing. These things are expensive and this is where financing is needed," she says.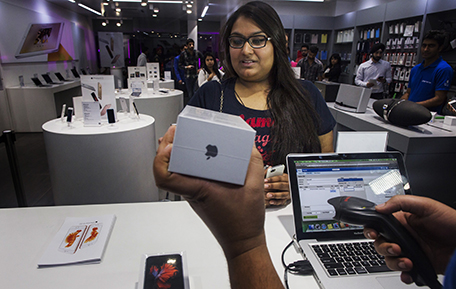 "(But) we don't believe India needs credit, we believe Indian consumers need affordability solutions – things that spread the cost of expensive purchases.

"Afterpay and other 'pay later' products are similar but operate in very different markets. In India, a large majority of our customers are not using any other credit product – or if they are, it's a secured loan against a house or car. We are truly their virtual credit card."

The macro environment appears conducive.

According to a new EY report, India had the equal-highest fintech adoption rate among consumers at 87 per cent out of 27 countries, well north of Australia at 58 per cent and the US at 46 per cent. In addition, 99.5 per cent of Indian consumers are aware of fintech services to transfer money and make payments, assisted by the government's 2017 push to decrease cash in circulation. Another factor has been the government's mid-2016 rollout of a new real time payment gateway, the Unified Payment Interface (UPI), which Morgan Stanley analysts last month singled out as key to India's "revolution in digital payments and financial inclusion".

"India is on a path to formalise its economy and is using technology to drive this move," the analysts say.

Chapman says the UPI – a so-called "inter-operable payments gateway" that links bank accounts for ultra-quick transfers – is fast changing how people use financial services and core to the government's push to become a "truly digital economy". For ZestMoney alone, she says it's receiving about 500,000 applications a month and targeting 8000 merchant partners by the end of the year, up from around 800 including the likes of Amazon.

"The Indian financial services regulator is really progressive and understands digital better than most in the world," she says.

Simon Cant, managing partner at Reinventure, says while the leaders in Chinese fintech were fairly established, similar opportunities remained in play for in emerging markets like Indonesia and India, and the latter had the greatest potential to rival China in the next two decades.

"Zest is the leading challenger brand taking the digital buy-now-pay-later opportunity to the under banked in that market. They've built a strong business with a number of critical partners in the e-commerce space in a very short space of time and we're excited to join the journey with them," he says.

Chapman, who previously worked at Goldman Sachs in London across equity research and asset management, says while all financial services products were ready to be disrupted, the sachetisation opportunity was immense and ZestMoney could eventually expand to other countries.

"Watch this space," she quips.

Don't miss
By Ben Young
Head of Fraud and Financial Crime Insights