The ag innovation challenge to us all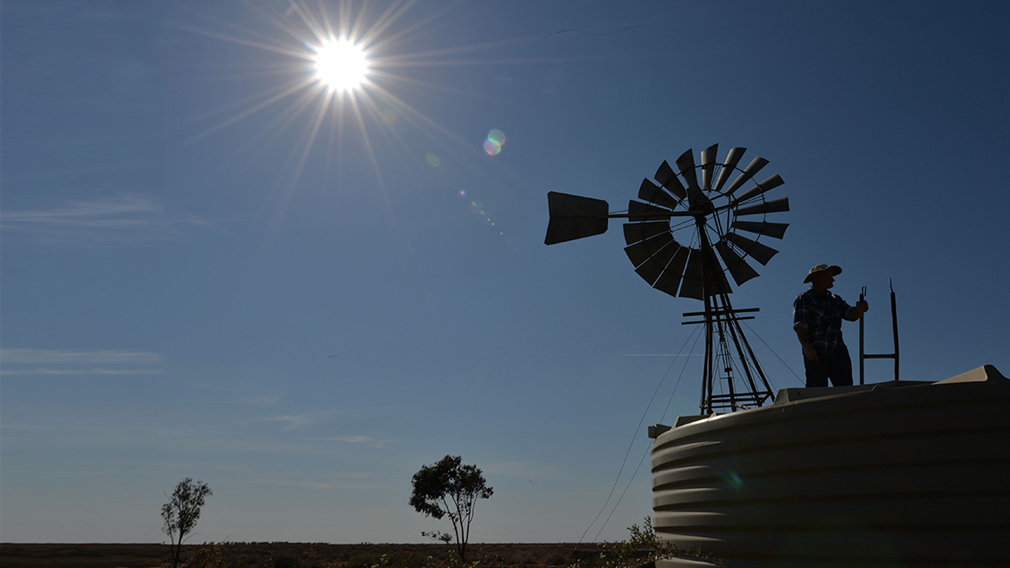 Amazon, Alibaba, Zara, Uber and Airbnb have something in common. They all started as simple ideas and have gone on to revolutionise and disrupt entire industries. As the global population approaches nine billion in the next three decades, it's that type of innovation that is fast becoming critical for the agriculture sector.

Each time we visit the supermarket it's easy to take for granted that we have access to fresh quality produce. But the planet simply doesn't have the arable space to grow the food needed to accommodate the ever-growing number of mouths there is to feed.

Not only are there challenges of extreme weather, as have been made all too clear by the recent floods in northern Queensland on the heels of severe drought which is also affecting other parts of the eastern states, farmers face a myriad of other challenges around market pricing, trade tensions, government policies, rising production costs and so on.

Fortunately, Australia – where farmers are considered among the world's most innovative and resilient – is perfectly positioned to play a leading role in driving more innovation, and is moving fast to adopt emerging technologies as they become more accessible and affordable.

This is already well and truly starting to happen, resulting in a range of technologies – from crop sensors and satellite imagery, through to swarm robotics, automation and predictive data analytics – helping farmers better predict and manage crop and livestock production, and smooth out the process from the soil to the supermarket.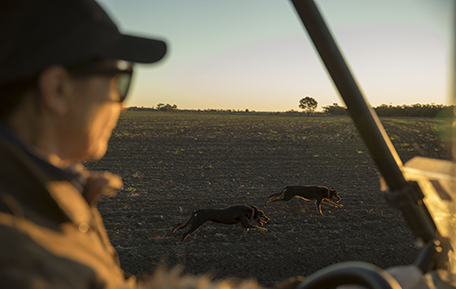 Globally, venture capital is also showing rising interest in providing capital, investment in agriculture technology – or AgTech – reaching a record $1.7 billion in 2017, according to KPMG.

Not only is this new technology helping boost food production, it's also helping meet consumers' growing demand for transparency and traceability about their food – where it comes from and how it was produced, from farm to plate. This trend has emerged off the back of issues around food tampering, biosecurity, animal welfare, as well as a general growing desire to understand the "provenance" of food and live more sustainably.

It's a trend that is good for farmers, regional communities and diversifying the economy. The most recent International and National Visitor Survey found that 2.84 million international travellers chose to travel outside our capital cities – contributing to $113.4 billion in total tourism spending for the year to September.

But tackling food security isn't up to just our farmers. Everyone must play a role – even the 70 per cent of people that live in metropolitan hubs.

New technology is enabling cities to literally become greener and increase food production by growing produce in redundant spaces. This includes the development of more sky gardens where food can be grown on roof tops or balcony spaces of office towers. While we are some way off from realising this potential, I am sure "urban farming" will be a career of the future.

Industry participants must also play a role, including corporations such as Westpac. As a major lender, we've been supporting Australian agriculture for the past two centuries. But we recognise the need to do more and the bank's Agribusiness division has introduced a number of initiatives to back more innovation in the sector, such as partnering with the AgriFutures EvokeAG innovation event in Melbourne this week and our support for several industry scholarship programs and awards.

At EvokeAG this week, we're hearing predictions that the next Steve Jobs could be a farmer who uses data to create the next revolutionary invention, innovation or disruption to feed the nine billion people expected to live on earth by 2050 while also conserving scarce natural resources and reducing waste.

It's a big prediction, but far from impossible.

Beyond the difficult conditions lashing many of our farmers at the moment, history shows the ag sector is a resilient one and the underlying future in Australia remains blazing bright. Our produce is in hot demand around the world, we are on the doorstep of Asia's rising middle class and have world-leading producers.

But if we are to meet the enormous long-term challenges created by the need to feed a growing world population, now is the time to press our feet down as hard as we can on the innovation accelerator.