What 5G means for tech – and you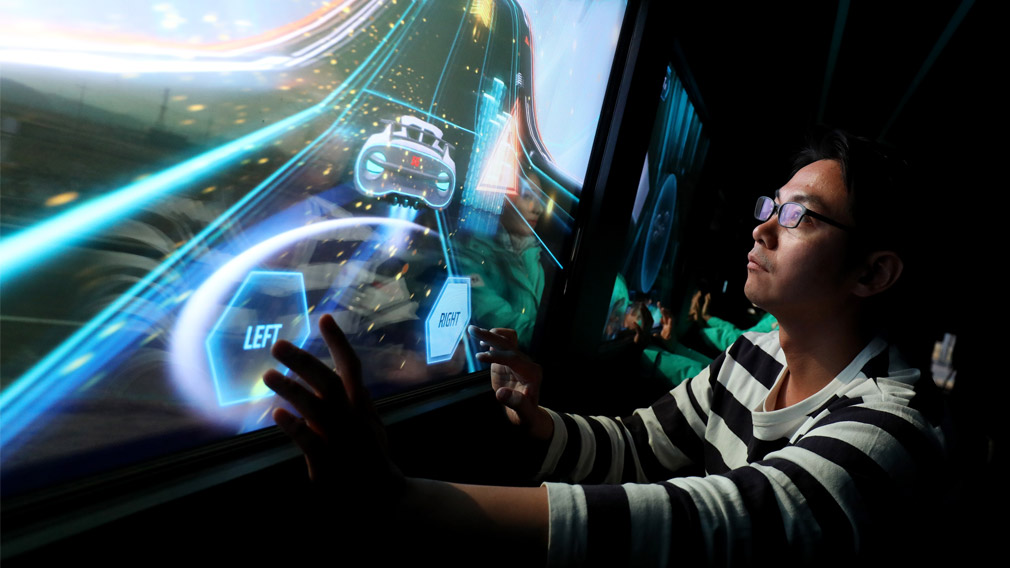 Almost four decades after we marvelled at the miracle of the "brick phone" – the first mobiles that weighed close to a kilogram and did nothing more than make calls – wireless telephony is about to enter its fifth stage of evolution.

Or should that be revolution?

To most telco experts, the pending introduction of 5G (fifth generation) wireless networks will transform business in a manner not see since the introduction of the steam engine or mass production.

Management consultancy A.T. Kearney even dubs 5G the "fifth industrial revolution".

And it has the price tag to match. Aside from the array of other required costs, Morgan Stanley analysts estimate Telstra alone will have to pay more than $1 billion for the requisite radio frequencies in the federal government's first 5G spectrum auction due in late November.

Despite uncertainties about whether businesses and consumers will instantly pay up for the 5G privilege, Telstra chief executive Andy Penn is bullish on what he sees as core to the coming "next evolution of telecommunications technology". Symbolically, the flaming torch at this year's Seoul winter Olympics was delivered by a 5G controlled drone, with 5G also enabling unprecedented on-the-scene vision from "wired up" athletes.

"It is impossible to predict all of the opportunities and use cases that the new G will enable at the earlier stage of its evolution," Penn told shareholders at a heated AGM this month following a difficult year of lower dividends and a fall in the telco's share price amid hot competition.

"However, take up rates and adoption tends to be faster and more significant than initially contemplated. I have no doubt that this is going to be the case with 5G as it was with 4G and as it was with 3G."

The good news is that Australia is considered to be well advanced in its preparation for the revolution, according to A.T. Kearney partner Owen Tracey, who says "we are probably in the top five globally". "Telstra in particular has never been shy about investing in networks, so probably has the upper hand."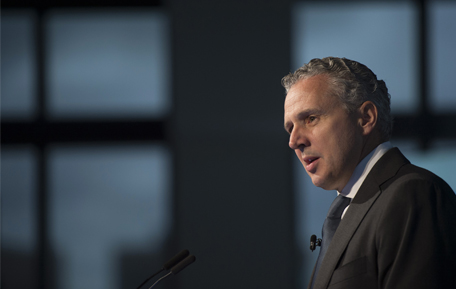 Unlike its previous iterations, 5G will allow machines to talk to each other without human intervention, ushering in the "internet of things" (IoT) era in which millions of sensors will monitor millions of functions, such as car and truck tyres that can continually assess wear, temperature and air pressure or autonomous vehicles obeying red lights or widespread deployment of drones for military combat or pizza delivery.

5G also opens up vast possibilities in virtual reality (VR) and augmented reality (AR), allowing architects to "visit" a remote site with a client via AR goggles and a hologram mock-up of the project.

And in financial services, A.T. Kearney claims 5G opens up a new world for real-time data gathering that will pave the way for new artificial intelligence-based personal banking services and more accurate financial advice.

Or in terms every consumer can understand, 5G means a high definition movie that takes three minutes to download will be ready to watch in a matter of seconds.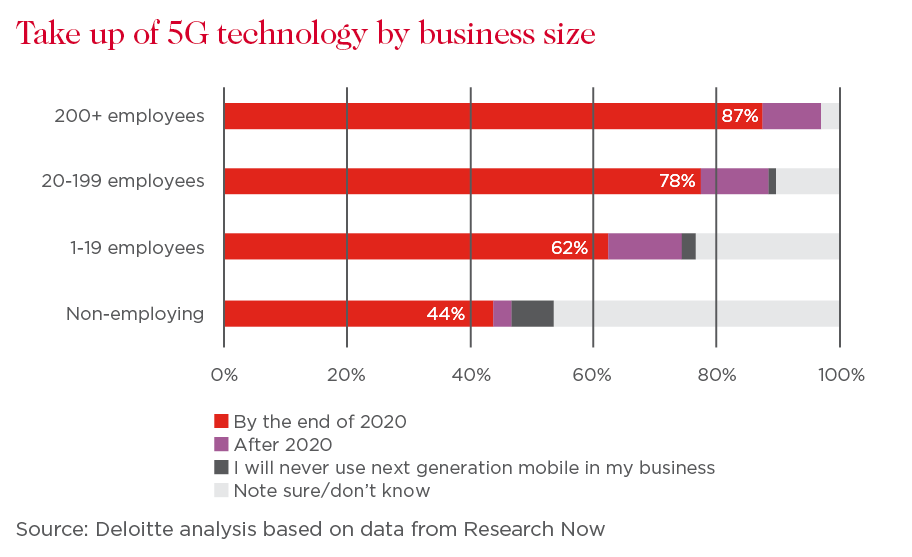 The 'G' journey to date

While the brick phones of the early 1980s bought Maxwell Smart's shoe phone into the realms of reality, now it's hard to think that the 1G analogue network enabled one crude function: voice phone calls.

From the early 1990s, the first digital network 2G introduced text and picture functions, before 3G came along in the early 2000s and brought with it video calling and internet over the phone.

From 2010, 4G introduced high definition video streaming and games, while enabling users to "cut the cord", giving them the ability to connect wirelessly without the need for a modem or dongle.

It also allowed adoption of "cloud" technology: the instant storage and back-up of data, not in abstract puffy cumulous clouds but in one of thousands of massive physical data centres that store the information on millions of servers.

The need for speed

Today, 4G is meant to download data at 100 megabits per second (mbps), although a government paper suggests "real life" speeds are a more snail-paced 1-24 mpbs.

In contrast, 5G is expected to manage speeds of 1000mps – ten times the speed of the best 4G – but with the potential to reach speeds of 10,000mbps.

A feature of 5G is that rather than being based on fixed mobile transmission towers, the signals will be conveyed by any number of small antennae boxes.

As a result, the network will be capable of supporting millions of connected devices per square kilometres.

"It's a massive capability uplift so if that's the definition of a revolution, then it is," says Levi Watters, a KPMG partner specialising in technology, media and telecommunications.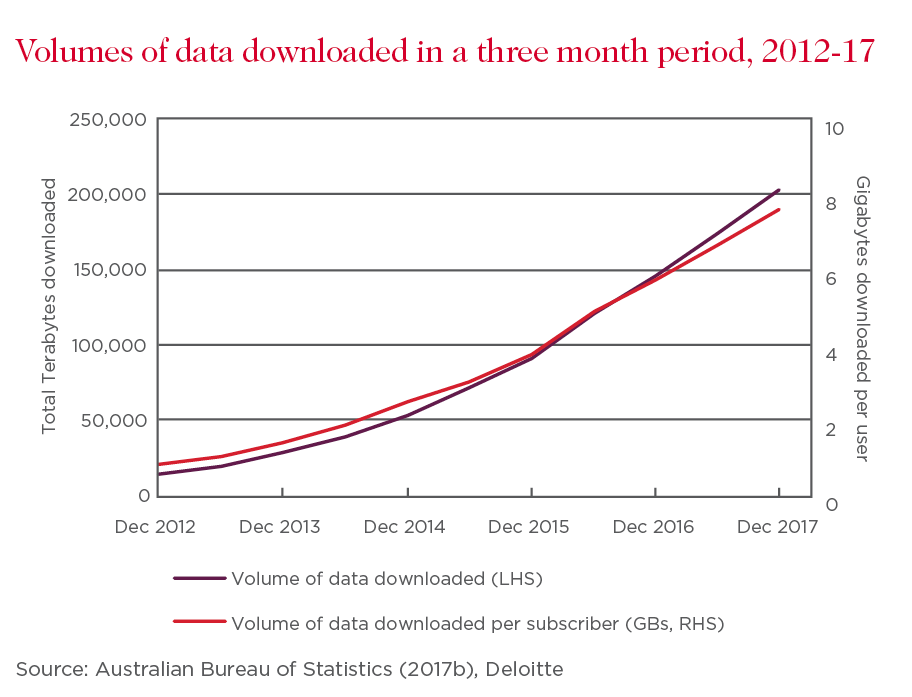 Just as important as increased speed and capacity is lower latency, which refers to the time it takes for a signal to make a round trip through a network.

Currently, the typical latency for a 4G network is around 60 milliseconds whereas 5G could reduce this to one millisecond. A slight delay in a voice or video call might be irritating, but when it comes to autonomous vehicles or remote surgery even a split second delay is unacceptable.

Another key feature of 5G is the ability for providers to "network slice" to tailor the needs of various users. For example, IoT devices in a particular area or industry might be prioritised over others, or real time and critical functions (such as automated cars) can be accorded more bandwidth than less critical ones.

"5G has the smarts to reconfigure according to variations in uses," A.T. Kearney's Tracey says.

"For instance, it can work out that six days of the week there will be no traffic coming from the MCG, but massive demand on match days."

He describes 5G as paradoxical, in that it's the first network developed for devices rather than people, yet the human users will enjoy customised service levels.

Costs versus benefits

Globally, the rollout of 5G won't come cheaply: the US wireless industry body CTIA estimates a spend of $US275bn in that country alone. Here, the Australian Mobile Telecommunications Association estimates telcos will shell out $5.7bn to build their 5G capacity.

Telstra, which is in pre-launch stage, plans to make 5G enabled handsets available by late 2019 or 2020. Optus is committed to selling 5G services next year. Vodafone plans to be in the market by 2020, although its plans may be affected by its planned merger with the listed TPG (which last year unveiled plans to build a fourth mobile network).

Naturally, Telstra is well advanced on 5G planning, having earmarked $5bn on mobile network upgrades over a three year period up to June next year. Earlier this year it rolled out a trial version of 5G on the Gold Coast, which achieved speeds of up to 3000 mbps.

While the telcos aren't expected to recoup these outlays immediately, it's expected the economic benefits for them – and indeed economies as a whole – will far outweigh the cost.

Locally, Telstra's Penn describes 5G as a $32-50bn "economic opportunity".

A working paper produced by the Department of Communications and the Arts' Bureau of Communications and Research (BCAR) estimates 5G could add an additional $1300 to $2000 of per capita GDP in the first decade of the rollout.

"However as with previous technologies, some investment choices are likely to be made when the broader economic and commercial benefits are still uncertain," the paper says.

But will users pay?

Like all revolutions, the rollout of 5G is subject to dozens of variables and the chances are it won't pan out quite as expected.

A key issue is how much business and consumers will be willing to pay for the 5G privilege, with the cost-benefit equation favouring enterprises with a clear need for the real time functionality.

According to a Telstra-commissioned survey of 550 business owners prepared by Deloitte, 78 per cent of businesses crave faster and more reliable communications thanks to the eyed benefits of improved efficiency, productivity and innovation.

But tellingly, close to half (46 per cent) are not willing to pay more than they currently are. "This suggests many businesses are price sensitive and will not move to 5G until it is the same cost as 4G, or 4G plans are no longer available," the report says.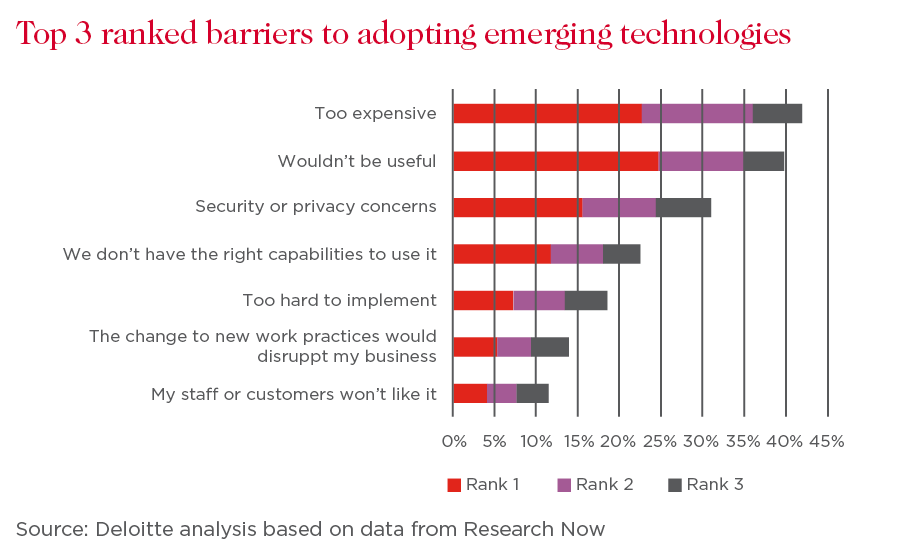 As far as consumers go, the most avid users initially are likely to be gamers, given that low latency confers the benefit of a faster reacting avatar. For most consumers, 4G will continue to suffice and just as 3G is still widely used now, 4G will be around for many years until 5G plans become cheaper.

Cisco estimates a mere 1 per cent of Australians will be connected to 5G in 2021, a notable contrast to Telstra's Penn's optimism.

KPMG's Watters says 5G will be driven by the early adopters: specific industries or bodies such as universities or the defence sector.

"I think there will be a use case with the consumer piece we haven't anticipated which means there will be a high uptake," he says. "But at the moment consumers won't be willing to pay more."

Is 5G friend or foe of the NBN?

As for the National Broadband Network (NBN), the high-speed fixed optic network that promised to revolutionise commerce and transform the online experience for every Australian, the jury is out on whether 5G will prove friend or foe.

Pundits including telco analysts and some politicians warn NBN is in danger of becoming a white elephant because of the superior speed and latency of 5G. Already, 15 per cent per cent of households have a wireless-only network, a market being targeted by Telstra with 5G.

But the reality is the NBN is about three-quarters complete and won't go away, regardless of its tortured history.

Credit ratings agency Standard & Poor's believes the high capital expenditure required for 5G means the new network is unlikely to supplant the NBN for the balance sheet constrained telcos in the near to medium term. "Still, over the longer run we expect technological advances, regulatory distortions and high mobile network investment to slowly tilt the balance in favour of 5G wireless broadband services," the agency says.

According to technology analyst firm Telsyte's Australian mobile services study, one in three households (three million in all) are interested in subscribing to 5G, either as a primary or additional access technology. Of the 16-34 age set, 41 per cent are interested.

But this is not necessarily a threat to the telcos offering the NBN: one scenario is that households use the NBN for high volume traffic, but divert fast (low latency) applications such as gaming to 5G.

Telsyte senior analyst Alvin Lee argues NBN and 5G can work hand in hand, with dual-mode routers allowing households to avail both networks depending on their usage.

"Most consumers don't want to think about what technologies are behind their internet access, they just want it to be fast, good value and work seamlessly," he says.

Watters says the volume of fixed network data is still "miles ahead" of that on mobile networks, with NBN likely to carry the lion's share of the burgeoning data traffic.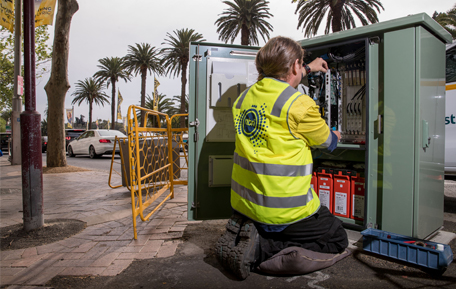 "We are still talking 2020 or 2021 for (implementation of) 5G devices, while the NBN will be in eight million happy homes by 2020," he says.

By their very nature, fixed connections are lower cost than a mobile connection and (thus far) can carry vast amounts of data.

There's also the possibility many 5G plans may not live up to the initial marketing hype, A.T. Kearney's Tracey noting that actual speeds may be as low as 200mbps rather than the claimed 1000mbps.

"True, 200mbps is faster than the top speed plan available on NBN today (100mbps)," he says. "But we will need to await the first commercial deployment to see if the actual speeds offered will be faster than the actual NBN speeds offered at the time."

Expect the unexpected

Just as the architects of 4G could not predict the rise of video streaming and the advent of cloud storage, it's likely that many of the uses for 5G have not even been devised yet.

In the short term, says the government's Bureau of Communications and Research, early applications are expected to focus on transport hubs, "dense urban environments" and indoor public spaces. "Decisions about investment will depend on a range of factors including spectrum as allocated to 5G services and how profitable it is to build a network quickly to capture market share," the agency notes.

In a geopolitical sense, advanced countries are unlikely to be caught napping given the huge advantages that 5G is likely to confer on the keenest and fastest adopters, especially in the defence sphere.

Longer term, innovators and entrepreneurs will also undoubtedly have an impact on what follows from the latest G.

"Electric vehicles have been around for a long time but it took Elon Musk to make them desirable and with impressive performance," Tracey notes.

In the words of Microsoft founder Bill Gates: "We overestimate in the short term but underestimate in the long term."


The views expressed are those of the author and do not necessarily reflect those of the Westpac Group.