Time tech players dance to same tune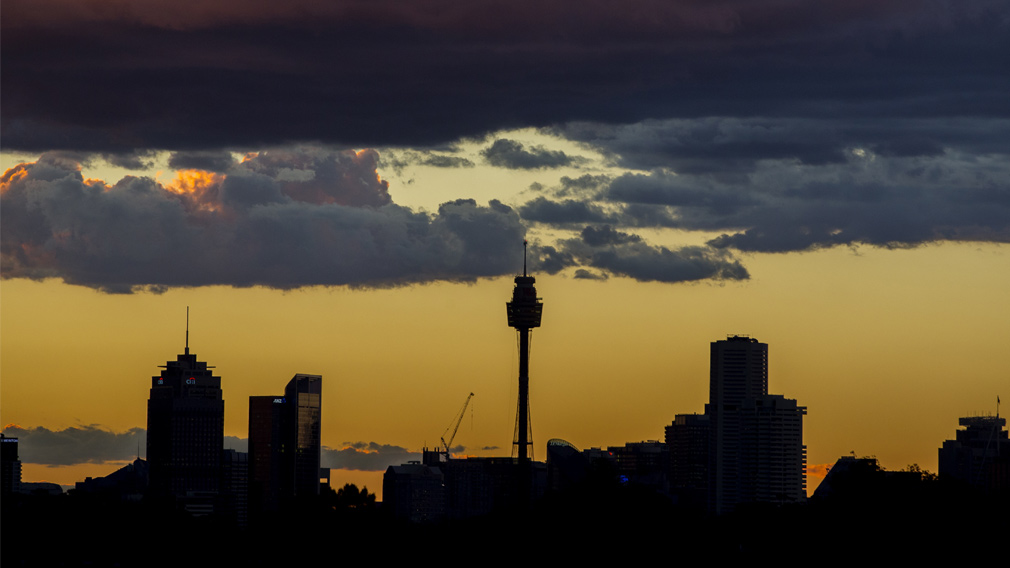 When I started my career 30 years ago, it was the age of enterprise computing with big mainframes.

In the '90s came personal computing. Since the start of the 21st century, we've been in a pervasive digital revolution, powered by cloud computing, that has driven social, mobile, analytics and artificial intelligence.

Yet sitting here in 2018, it's clear digital transformation has barely begun.

In coming decades, the jobs we do, the way we live, how we compete, and whether we succeed as individuals and as a nation will be profoundly affected.

But ahead of my coming retirement from Westpac and corporate life, what worries me is how Australia will fare in this new tech-driven world.

In short; we have fallen behind as a nation.

The problem is that the many players involved are often out of step with each other, like a diverse bunch of people at a dance where everyone has a different tune in their head and moves to their own rhythm. We can spend a lot of time looking at our feet, bumping heads and stepping on toes.

It's a large and diverse party: banks, policy makers, regulators, educators, big tech companies and start-ups – and that's before we even talk about staff and customers.

Banks are a good starting point, being some of Australia's biggest and most influential tech-enabled businesses. In my near five years at Westpac we alone have spent over $10 billion on technology. The banks are like the elephants at the dance – sometimes thought of as very big, largely benign, but kind of slow and lumbering.

But when you get to know us better you may be surprised to discover that banks, like elephants, are really smart. We're also dependable; agile and creative, when we need to be. Even sociable: internally, we like to work in teams.

Similar to elephants – a "keystone" species because when they flourish an entire ecosystem does well – banks are critical to their broader environment. Australia relies on foreign capital and the banks collectively bring over $500 billion into the economy, helping businesses and individuals grow and prosper.

With this comes big responsibility and we know we have made mistakes in the past, which we are working hard to put right.

But because of their size, banks mustn't be distracted from the key role they have to play in helping shape a vibrant, successful, fully tech-enabled Australia. The challenge for banks has been adapting to both the needs of the current and future world, all while grappling with legacy systems.

Our approach has been to focus on five key platforms, including supporting the rise of the data economy and ensuring our infrastructure is API-enabled so our systems can talk to one another and third parties to serve customers in a far more sophisticated way.

But we dance a lot with others, particularly "Big Tech", or the hippos at the dance.



We need Big Tech companies, last year spending over $1 billion with them.

And overall the relationships work pretty well. But we're never quite in step with each other. Sometimes, global tech companies don't give Australia 100 per cent focus, pulling resources with little notice or selling different kit into the business that isn't compatible with our overall strategy or systems. Big Tech and banks can become better partners.

Then there are the regulators and policy-makers, the giraffes at the dance with their important oversight of the entire system.

Australia is known worldwide for its capable and respected regulatory bodies. It's no easy task, performing complex balancing acts, such as where to draw a line between enforcing compliance to protect customers and encouraging innovation to build a more competitive and efficient system.

Open Banking is a good example, being good for Australia but still requiring more work on the solution we are building towards.

The next set of dancers is the educators, the wise owls whose curriculums prepare young people for the future.

Deloitte states that demand for tech workers is set to grow by almost 100,000 by 2023. But there are fewer than 5000 domestic graduates from tech degrees each year, which will force Australia to keep either importing labour or sending work offshore. We have a broken supply and demand equation as our best and brightest are still becoming doctors, accountants and lawyers, despite the decreasing need for these professions because of the digital revolution.

We have to help our educators encourage students to explore a different future increasingly dominated by AI, data science, cyber security and blockchain.

Take my 17-year-old daughter, who has often told me she has no interest in a career in technology. After explaining how all the apps on her cherished iPhone are designed around her experience as a user – or UX – she is planning to study a Bachelor of Design with a major in digital technologies.

But education must be a lot more than fun and relatable. It should be clearly linked to the national agenda and we need to start before university, including industry helping STEM teachers inside and outside the classroom.

Speaking of a clever Australia, there's been much hype around tech start-ups – the mice doing the jitterbug at the dance.

Over the years, what I've seen is they discovered that replacing the big old lumbering banks is harder than it looks and decided to work with the banks, and take a few nibbles here and there.

For me, start-ups need to take greater responsibility in creating a better Australia and focus more on the long-term – the Atlassian founders are an obvious positive example.

So what about customers?

With so many dances going on, it seems they're stuck with little choice but to do the Australian two-step. A kind of daggy dad dance. Not bad, but we can do better – and everyone has a role to play.

The government in setting the national course; schools and universities equipping young Australians with skills; regulators being consistent and coordinated; tech companies working for the overall good of the system; and all of us taking real responsibility for providing the workforce with clarity, consistency, skills and resources.

As a nation, we need to face the music and dance more in tune, in time, and to the same rhythm. Do we need a more formalised choreographer? Perhaps. But what is clear is unless we take action to lift our collective game, we will only fall further behind the leading nations.