'Three-city' Sydney or get stuck in slow lane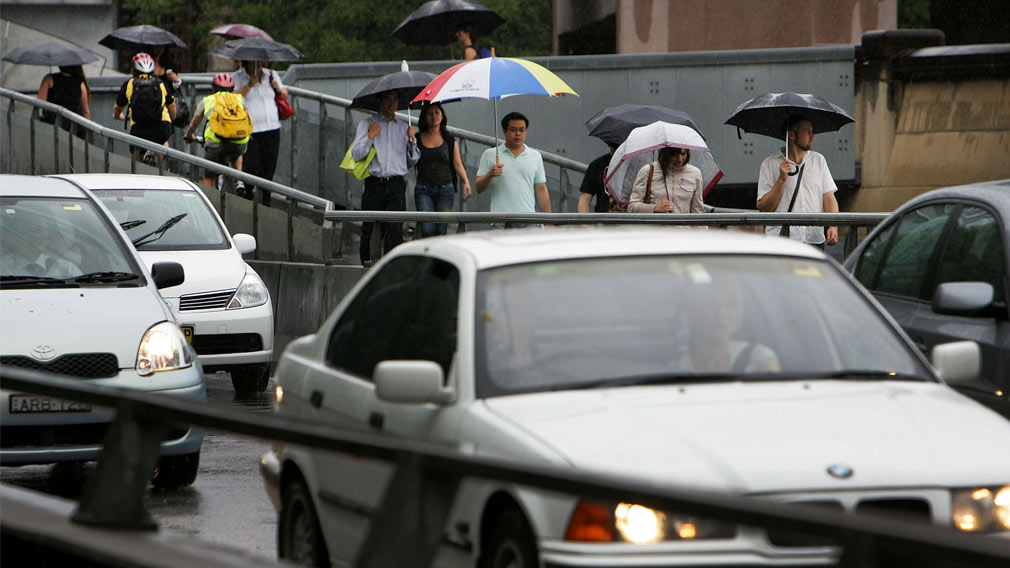 In the past, Australia has often succumbed to a reactionary approach to change. Things almost need to break before enough attention is given to fix them.

Nowhere is this seen more than in infrastructure. You only need to commute in Sydney during peak hour to feel the strain, as I've done many times after growing up in the south west Sydney. Anyone with kids playing Saturday sport will know the traffic can be worse than the weekday peak hour. The urban strain is also creating issues of housing affordability.

But this isn't criticism.

Australia is far from alone in having cities such as Sydney struggling to accommodate a growing population across existing and complex networks of roads, rail and ferries. Also, building new infrastructure or expanding existing ones is expensive, can take a long time and often involves community considerations and debate among many groups across the population.

In fact, Australia has one of the fastest growing populations of any developed nation, many whom reside or immigrate to our largest city of Sydney. Over the next 20 years, Infrastructure Australia predicts that an extra 2.7 million people will call Sydney home, raising the city's total population to about 7.3 million by 2046.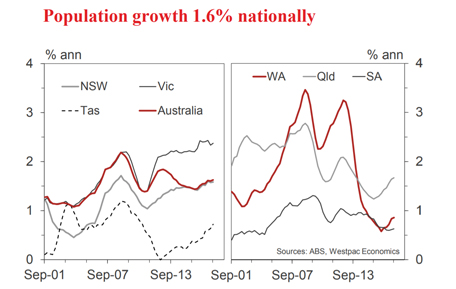 That is going to amplify the issues of congestion and housing unless we plan.
Sydney's strategy to create three thriving "30-minute" cities is a visionary solution delivered by The NSW Government and Greater Sydney Commission. Instead of jamming more people into the current eastern corridor, Sydney is poised to expand around Parramatta and further west around the new Western Sydney airport.

But many parties have a role to play and we will need greater collaboration between the public sector, private sector and individuals.

With responsibility for Westpac's relationships with Australia's largest corporates, state governments and institutions, it's clear the speed of disruption from new technologies provides opportunities to rethink how the challenges are addressed. So too does leveraging best practice from "smart cities" around the world.

If we get it right the opportunity is enormous.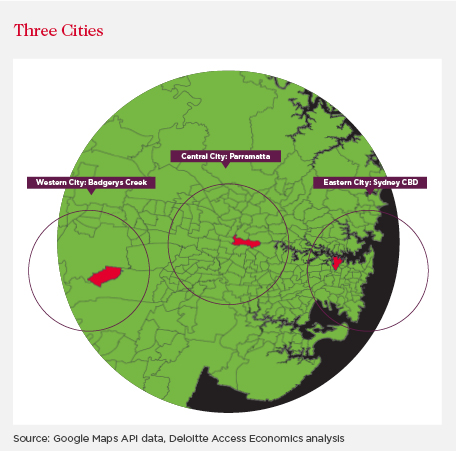 Through new research in collaboration with Deloitte released today, Westpac is committed to help realise the potential of this concept where people live 30 minutes from the jobs, public transport, schools and hospitals that are central to their lives. It is in sync with higher quality of life expectations, new transport technologies and the rise of flexible working.

Productivity would rise, assisting jobs growth in a fast changing world where the future of work is changing.

Many sectors are leading from the front. In education, for example, The NSW Education Department is relocating from the Sydney CBD to Parramatta as demand shifts. As new schools are constructed, there are opportunities to rethink design as multi-purpose spaces that benefit the local community at the weekend or outside of school terms. Even the structure of school hours might evolve with the rise of flexible working and in areas that centre on around the clock operations, such as the new airport in Badgerys Creek.

In the healthcare sector, one of the major job engines across the nation, there have been investments in hospital redevelopments across Liverpool, Westmead, Blacktown, Nepean and Campbelltown, while planning for a new hospital at Rouse Hill is underway. And technology is rapidly transforming the way we think of healthcare and enabling better ways of helping people live a healthy life.

Cognitive technologies, software robots, artificial intelligence and sophisticated data analytics can provide new insights into patterns of healthcare utilisation. For example, St Vincent's Hospital is developing a virtual care centre to monitor remote patients using wearable technology and Prince of Wales hospitalis using Apple watches and machine learning to manage high risk cardiac patients.

Transport NSW's Future Transport 2056 Strategy has a clear vision that reflects the state's future growth, demographic challenges and the impact of technology. Like all industries, transport is facing rapid disruption amid growth in more efficient ways to commute. This includes last mile, on-demand public transport services that can be booked through an app, online or by phone. Across Sydney, the NSW government is piloting a program whereby individuals are picked up from home or a convenient nearby location and taken to local transport hubs, shopping centre, business parks or hospitals.

Any design of transport needs to factor in bicycle and pedestrian friendly access ways alongside trains and buses to ensure the growing population is well-connected. A study by scientists from Stanford University in 2017 used smartphone data to track the step count of hundreds of thousands of people around the world. It compared 69 cities in the US tracking levels of activity, obesity and health. It is no surprise they found the more walkable cities had lower levels of "activity inequality".

In the energy sector, a major driver of coming disruption over the next 10 years is the lower cost of renewable sources such as wind, solar and battery storage. Businesses and consumers are becoming more proactive and we are seeing rapid growth in home and commercial solar with one in five Australian households now having some form of rooftop solar power.

If this trend continues as we build new suburbs, it will create a more distributed urban energy supply. Households and businesses will no longer need to "passively" accept energy from the large thermal generators as we do today. Data from NSW's Department of Planning and Environment shows that Western Sydney is driving this revolution.

Blacktown has by far the most solar installed of any suburb, and other major players in the West are Penrith, the Hills Shire and Liverpool. For the power utilities, the proliferation of smart meters in homes will make it easier to forecast demand. Commercial scale battery storage is also getting better at factoring in intermittent sources of wind and solar.

As a major financier to the housing sector and lead funder of infrastructure projects, Westpac clearly has a role to play in assisting Sydney and other cities transform over time.

But we know it's about more than just lending money, and we are committed to playing a broader role – supporting the social sector, forming innovative partnerships across industries, listening to customers and working with government to assist Sydney's long-term potential.