At the top of her e-league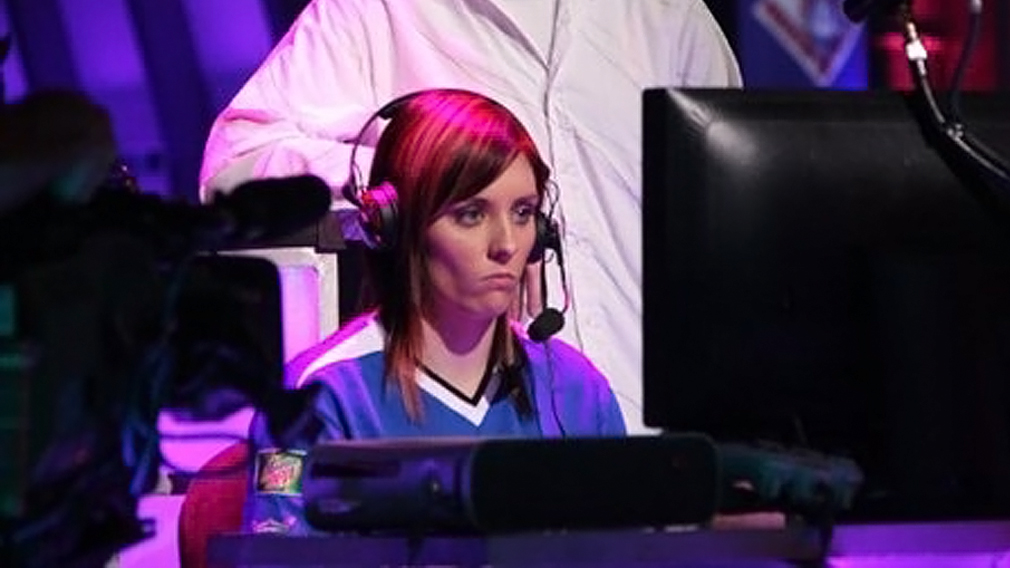 When Eileen Bell says she's a professional gamer, most people think she's joking.

But for more than a decade, Bell has been at the forefront of the competitive gaming scene, known as esports – a $1.2 billion industry experiencing explosive growth as it transforms from an oft-maligned counter-culture hobby, to a well-respected, high-paying sport loved by millions.

"People say I don't 'look' like a gamer. The stereotype is definitely still there, but perceptions are changing," says Bell, whose obsession with gaming started at around age three when she "freaked out" her family after beating her uncle's video game first try.

"Gaming is massive now. People don't realise just how big it is. It's transcending viewer stats of NBA, NFL, everything. It's the millennial age's sport."

Bell's ascendance to the leading ranks of the sport was confirmed in 2008 when at the age of just 20 she was the only female drafted into Australia's first national team competing in the inaugural global esports league, the Championship Gaming Series. Undefeated at the Pan Asian finals – played in the purpose-built esports stadium in Wuhan, China – her team made it to the world finals in Los Angeles, where they finished in the top five. On the side, they taught Kim Kardashian how to play.

A decade on, Bell remains one of only a handful of women – both in Australia and globally – to compete on the sport's highest stage. But that's something she's determined to change.

While esport – where players compete in online video games like Counter Strike, Overwatch and League of Legends – has been active for more than three decades, participation has really only surged in recent years.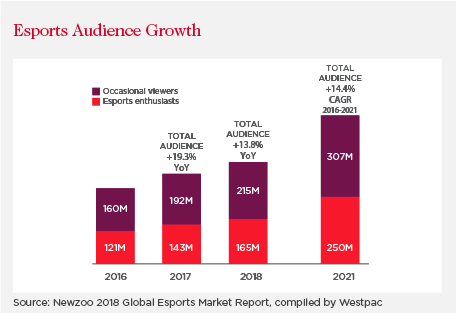 Hundreds of professional tournaments are springing up across the world where teams compete for huge prize money in front of millions of mainly young viewers, both live in special purpose arenas and online through streaming channels like Twitch. More than 380 million people worldwide will watch esport competitions in 2018, rising to more than 560m by 2020, according to the 2018 Global Esports Market Report by research firm NewZoo.

It's translating into big business across sponsorships, advertising and media rights, already worth an estimated $US906m ($1.2bn) and expected to lift to in excess of $US1.4 billion by 2020.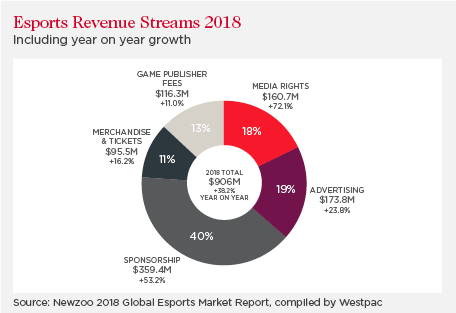 Although in its infancy in Australia, gaming contagion is taking hold as major players eye a piece of the pie.

Last month, when Football Federation Australia launched its E-League, where competitors representing each A-League club play the FIFA 18 video game, the live broadcast attracted around 138,000 online viewers – far more than usually watch an actual A-League match.

The Australian Football League has also flagged plans for clubs to create their own esports teams and is refurbishing its Etihad Stadium in Melbourne to become an esports hub to take advantage of the estimated 21 per cent of AFL fans already watching, playing or following esports.

More broadly, esports provider Gfinity Esports Australia will launch the nation's first national, city-based esports league and Qudos Bank Arena at Homebush will in May again host IEM's blockbuster Australian tournament after last year boasting more than 7000 people to the arena daily and nearly 8 million viewers online.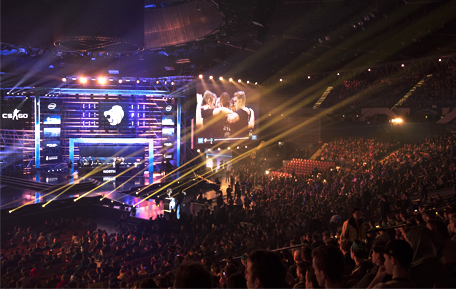 While Bell is excited about esports' burgeoning popularity, she's concerned that women are not getting the opportunities due to top leagues being dominated by males despite there being no gender bias in players' capability and about similar participation.

"The physical segmentation of traditional sports is stripped away in esports, leaving an even playing field for male and female gamers – the first time in history any sport of this size has been equal," says Bell, who works in BT Financial Group's digital innovation team.

"Gaming is mainly about teamwork, strategy and dexterity – things that are gender neutral. To get to the top is just a matter of opportunity and how much exposure a player has to that top tier. But it tends to be more men who get that opportunity."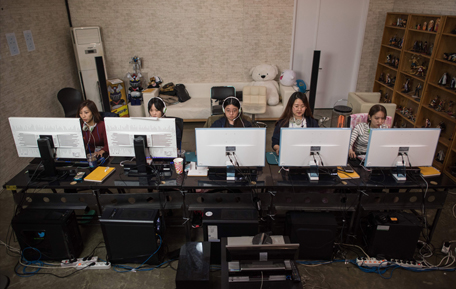 Bell says that similar to the corporate world, addressing the imbalance needs both cultural and structural change, and positive steps are emerging.

A dedicated women's league, the WPGI, was created by Australian Esports Media Group last year to give female gamers a foundational platform to play competitively. Bell, who plays with the league's Athletico team, says it is encouraging more women and providing opportunities to hone their craft.

The timing may be ideal amid growing speculation esports will be included as an Olympic event as early as the 2024 Paris Games, the International Olympic Committee last year recognising it "as a sporting activity", with players that "train with an intensity comparable to traditional sports".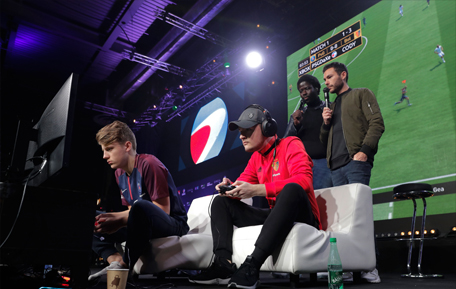 "It's still rare to go up in the mixed leagues unless you get coached well enough or you get pulled up. (But) that's something I'm trying to change," Bell says.

The AFL is also thinking about this, according to its general manager of growth, digital and audience, Darren Birch, who says separate women's AFL esports teams could be an option. "We'd love to be a pioneer in the esports environment and support girls and women. It is dominated by males, but there's no reason why that should be the case," says Birch.

Dominic Remond, chief executive of Gfinity Esports Australia agrees and says the key to more female involvement is having visible role models. "We've seen the positive impact of profile athletes and administrators in driving interest and participation with the WBBL, AFLW and W-League and esports should follow a similar strategy," he says.

While full gender equality at the professional level will take time, Bell believes it can happen.

"I have no doubt that within one to two years we will see not only highly competitive women's teams, but mixed teams gracing the virtual international stages," she says. "I can guarantee if you had a team with a female in it and it was the best in the world, that would be the most popular team in the world."