What I learnt from the tech giants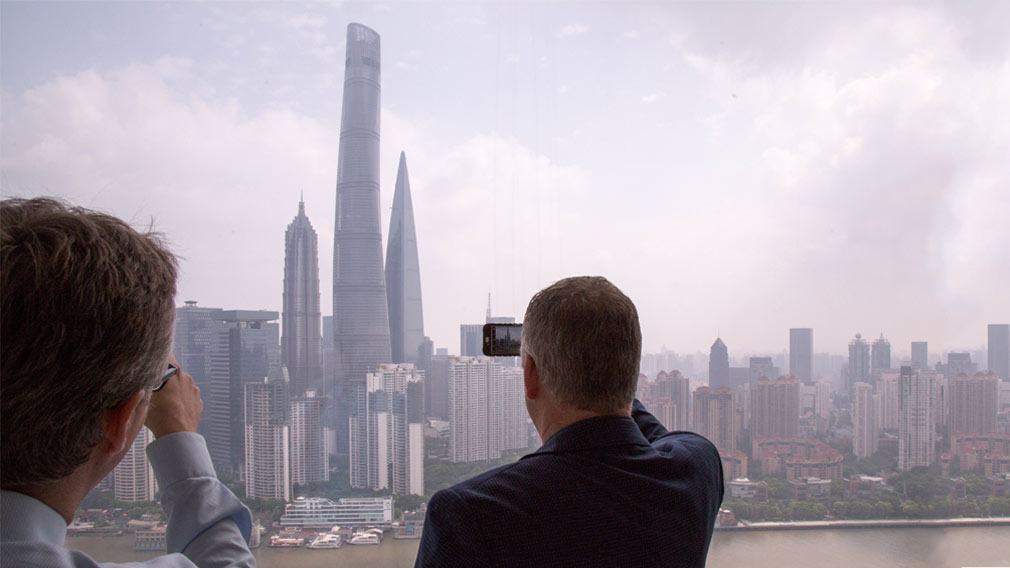 No matter how well you do something, you can always do it better.

That's been my business mantra ever since I began training as a mechanical engineer for BHP after finishing school. But it never hit home to me as hard as it did one day in August last year, when I was sitting in Silicon Valley, talking to Joe Gebbia, co-founder of Airbnb.

Joe told our group that Airbnb wouldn't have survived through the difficult early years unless it had a relentless focus on customer service; that while your product will eventually change as technology changes, it's the relationship with your customer that endures.

Now, everyone knows – or says they know – that business success is about having that close relationship with your customer. But having it reinforced by the gurus – I thought, hey, we're doing OK, but we could do a hell of a lot better, too.

Having those kinds of conversations in Silicon Valley with global leaders like Salesforce and Airbnb is something you just can't buy. My company, electronics manufacturer REDARC, makes advanced electronics for automotive, defence and mining customers in thirteen countries. Within our own world, we're going pretty well, but I hadn't thought about brand in the same way for my industry until I saw how a company like Airbnb puts their message at the heart of everything they do. It's just extraordinary, how powerful a global brand that these companies have created is, and it has really inspired me.

Our products are used in vehicles that use battery power – cars, boats, caravans, trucks, mining equipment, defence equipment, emergency services and buses. The range includes voltage converters, vehicle based energy management systems, battery chargers, timers, sensors, LED (light-emitting diode) lighting control systems and trailer braking solutions. Everything is manufactured at our base in the Adelaide suburb of Lonsdale.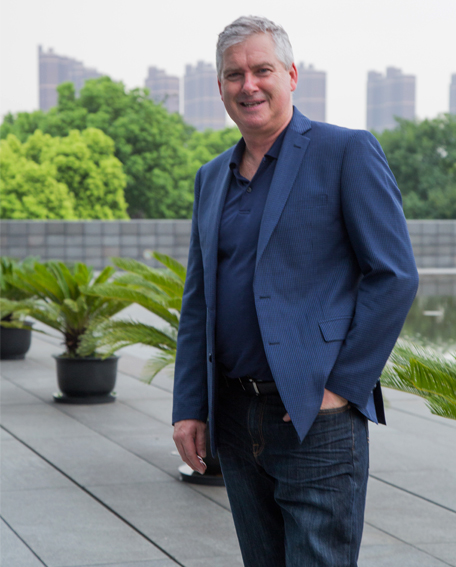 Our mantra is, "If it's got a battery and moves, it's a potential customer."

I bought REDARC with my wife Michele in 1997, after leaving my job as general manager at an automotive wheel-maker. REDARC, which had been established 18 years earlier, had fallen on hard times.

One of the biggest problems was that the company only made automotive voltage converters, and the product had become very low-tech.

From the start, we committed to R&D. We realised that we had to invest in R&D, so that we could diversify the product offering, as well as broaden the market into which we could sell product. Our mandate is that we invest 15 per cent of our revenue in R&D – that is in our budget every year. That is about triple our major competitor.

We've flourished as a result of two big educated gambles we made. The first was buying some land in Lonsdale in 2005. Shortly after, Mitsubishi announced that its engine plant in Lonsdale would close.

The federal government was concerned about the impact that would have on Adelaide's southern suburbs and the skilled workforce there. It was offering grants for companies wanting to set up operations. We put in an application to build a state-of-the-art manufacturing plant.

At that stage, we had 34 employees, and we said as part of our plan we'd take it from 34 to 68. We got a government grant – which was worth about $2 million – and we went to the bank. With a loan, and also our own investment, we invested $6m in the factory.

At the time, we were only earning $5m, so investing $6m in a new factory was a massive risk, but that decision was really the springboard for the future development of the business.

The second major gamble was on a demographic shift. In 2001, I read an article by Tom Peters, about the number of baby boomers that were on the verge of retirement in the western world, between 2001 and 2025. We'd been thinking about markets where our technology could be relevant – on the back of the baby-boomer retirement market, we thought that the SUV/caravan/camping industry was a good bet.

We were right. The "grey nomads," in their retirement vans, campers, caravans, would now be very close to being the biggest chunk of our business. Effectively, we hit the double jackpot, because most people driving a caravan around Australia pull it with an SUV. SUVs have grown to be the biggest-selling segment of the Australian car industry. We didn't predict that, but it's a highly complementary market for us.

We proudly fly the flag for Australian manufacturing. We get undercut every day – you can buy a product in the same category as any of ours up to 30 per cent cheaper. But we turn that around. The value proposition that we offer the customer is, would you pay 30 per cent less for a product if you're going to drive to Cape York, or traverse the Canning Stock Route, or the Simpson Desert? Or for a critical piece of lifesaving equipment in an ambulance? Why would you scrimp on cost, when quality is critical?

The next phase of life for us is to grow our export market. At present, just over 4 per cent of our $65m in revenue comes from overseas, but one of our four key strategic initiatives is to boost that proportion to 20 per cent of total revenue by 2020. A very significant distribution agreement we signed in the USA in September 2017 will help that.

One of the others is an emphasis on brand. We've only just finished a branding workshop with DDB, and we've done a mentoring exercise with Deloitte, which came out of the program. It's really helped us to quantify our value proposition, our elevator pitch – we want to create a famous global brand, we want to have people ask for the brand by name, and be prepared to pay a premium. There's no reason why we can't do that.


This was first published on LinkedIn. REDARC joined a global study tour that included visits to Silicon Valley's technology giants after being selected among the top 20 businesses in the 2017 Westpac Businesses of Tomorrow program. Businesses can apply for the 2018 program from 11 February to 8 April 2018 at Westpac Businesses of Tomorrow.