Corporates must stop killing new ideas, says Netflix founder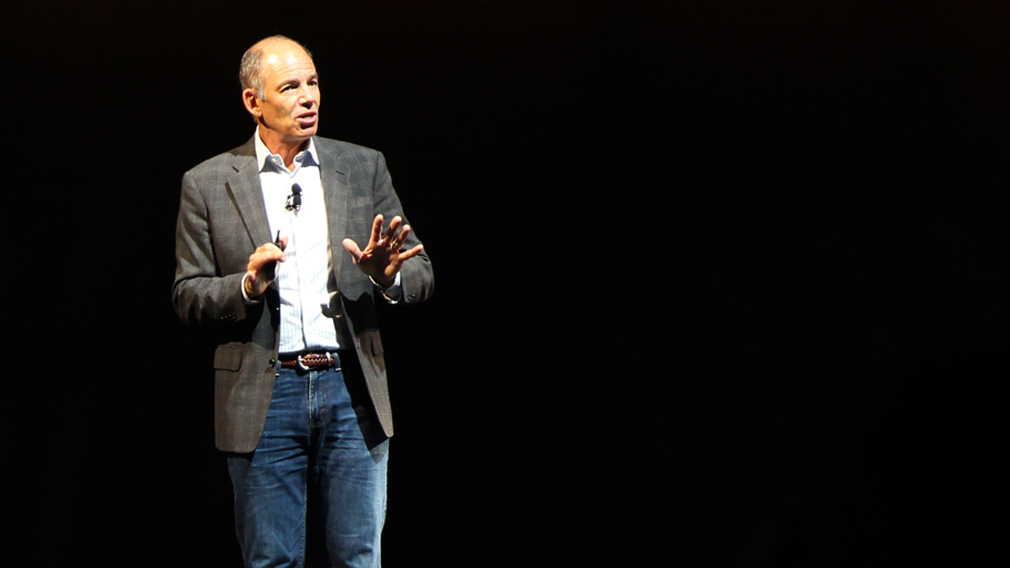 Incorporating new ideas without killing them is the greatest challenge confronting large financial services as they invest in innovation to stay ahead of smaller rivals, according to veteran Silicon Valley entrepreneur and co-founder of Netflix, Marc Randolph.

Speaking after a keynote address at a summit hosted by Westpac, Mr Randolph said the disruption of traditional financial services companies "could go either way" depending on their ability to integrate new ideas and make hard decisions.

"The startups that come after banks are not going to try to do what the banks do, better than the banks do it," he said.

"They're going to do something different, that meets customers' needs better than the banks are, and they're going to try to do it in a way that banks can't respond."

He said one of the biggest challenges for banks was the "then what?" moment after ideas emerged – often originated externally from the likes of innovation hubs and venture capital funds.

"What usually happens is that you get these great ideas, you bring them in and then you kill them," he said.

"Big organisations have thousands of white blood cells – the second something innovative is introduced, it thinks of a hundred ways to kill it.

"The real challenge is how you incorporate new ideas into core business. And that's really hard."

Mr Randolph draws his insight from more than four decades as an entrepreneur, most notably as the co-founder of online movie and television streaming service Netflix, which disrupted a range of industries and companies including iconic home movie rental company, Blockbuster. He has also co-founded many other startups, has major investments in a number of tech ventures and mentors hundreds of early stage entrepreneurs.

For large banks, he said the trick to responding to fintech challengers is in how the banks offset their disadvantages, such as the difficulty for highly regulated and process oriented organisations to constantly try new ideas, test and validate them – the model used by successful start-ups.

"It's really hard to be nimble when you have 40,000 employees and all these interdependent systems," he said.

"The real test for a large company is to find the balance – having some people who are responsive to command and control systems, and others who have the flexibility to try new things. That's the best way to solve it."

To put this in practice, Mr Randolph said the right approach is often to fund the germination of ideas outside the system – whether by investing in innovation hubs or by providing venture capital to fund independent startups.

He cited Westpac's investment in venture capital company, Reinventure, along with the various innovation teams and programs hived off throughout the bank, and its investment in programs like Business of Tomorrow and Westpac Scholars, as best practice examples.

He believes large companies must have the "courage" to change course when required, even though years of tradition may say otherwise.

"It's not just being smart about seeing the future; it's about having the courage to choose what you do about it. Companies that are hesitant to do anything to disrupt themselves, even though they know they have to, are the ones that are disrupted."

He uses an analogy from the early days of Netflix.

At the time, the business was generating 99 per cent of its revenue from selling and shipping DVDs to customers, rather than DVD rentals. Despite its wild success at the time, the team could see that the business model could not be sustained over time.

"We walked away from selling DVDs, which was the part of our business paying our salaries, because I could see it was a non-defensible position; that we were going to get killed at some point in the future," Mr Randolph said. "We had to bet everything on a place we could win. It's not the only time we had to do that.

"That was courage – not genius."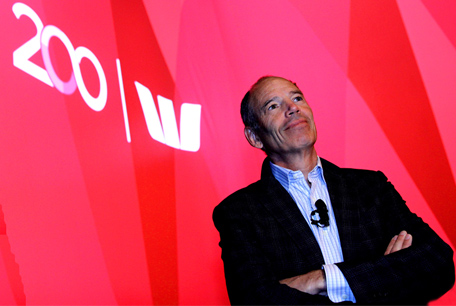 Mr Randolph's enthusiasm for entrepreneurialism is intense and infectious. He spends much of his time travelling around the world providing advice and guidance to entrepreneurs in the early stage of bringing new ideas to market.

He is excited by the cultural shift that has evolved, particularly in the United States, that is breeding more entrepreneurialism.

"Entrepreneurship is way more popular now among young people than it was – people are starting to come out of university with the objective of 'I'm going to start a company', rather than 'I'm going to go work for a company'."

He believes the most common mistake of entrepreneurs is a lack of focus, trying to do multiple things at the same time because they all feel important.

"In reality, everything is broken in a start-up and there are a hundred things that need attention. The real skill is being able to pick the one or two things that if you get them right will carry everything. And the discipline to stay focused on them. Focus is usually the hardest thing for entrepreneurs."

This is one of the critical traits Mr Randolph looks for when choosing people to invest in, being more interested in a person's characteristics than their ideas.

While ideas are important, he says an entrepreneur's approach is more important – their thinking around how they are going to validate their idea quickly and cheaply, whether they have the flexibility to not become married to one idea so they can move on to the next one and the next one, their capacity to have hundreds of ideas.
Mr Randolph was in Australia in April to speak to an audience of almost 1000 at Sydney's historic Carriage Works, where Westpac had constructed a detailed walkthrough exhibition of important milestones in the bank's 200 year history.

The audience included the first 200 successful business owners selected through Westpac's Business of Tomorrow program; the first 200 successful scholars awarded by Westpac Bicentennial Foundation; and 200 employees specially chosen for their exceptional customer service record.