Climate change risks ramp up for directors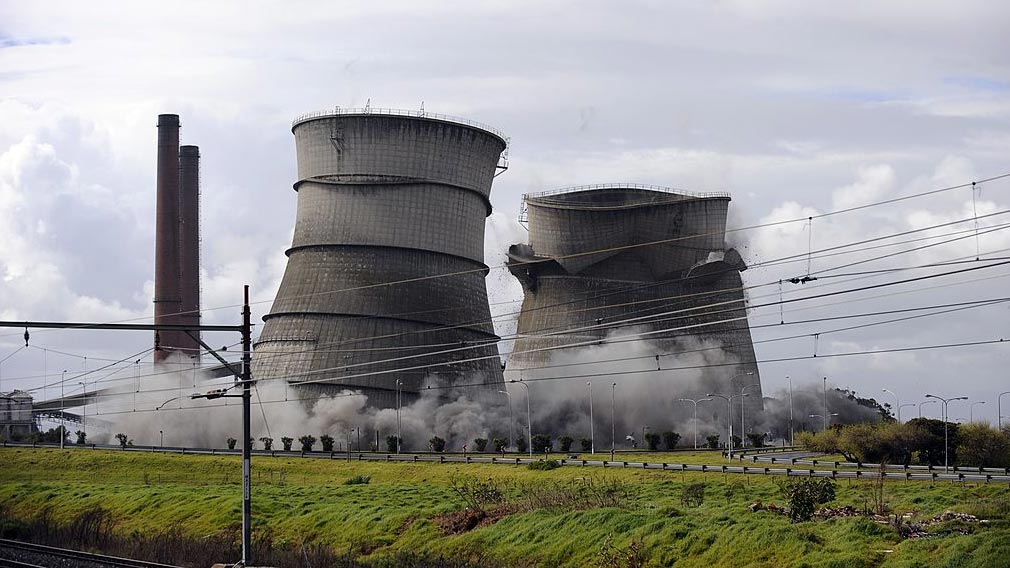 Directors who fail to consider climate-related risks may be liable in the future for breaching the duties they owe to their company of care and diligence.

Since the historic Paris Climate Agreement of 2015, which is a globally binding commitment to limit warming to between 1.5 and 2 degrees Celsius, there has been an increased focus on climate related risks for companies and their directors. The Paris Climate Agreement, which was entered into force globally in November 2016, has now been ratified by over 130 countries, including Australia.

There are arguably three potential climate related risks that face companies. First, there are the physical risks, which are demonstrated through increasingly extreme weather patterns. These risks can affect companies such as banks, for example, writing mortgages on properties which have an exposure to rising sea levels. Secondly, there are liability risks which arise when parties who suffer loss or damage from the effects of climate change seek compensation from those they hold responsible. Thirdly, there are "transition risks", which are the risks associated with shifts in policy and legislation in response to climate change. Assuming that the Paris Agreement results in regulatory and policy changes associated with a global move towards lower greenhouse gas emissions, this may result in companies having to adapt and shift their approach to addressing climate related risks.

We are seeing an increased focus on climate related risks from regulatory bodies, particularly since the Paris Agreement. In February 2017, the Australian Prudential Regulation Authority made the first detailed comments from a domestic regulator on how it is responding to financial risks created by global warming.

Without exhaustively stipulating appropriate mechanisms for addressing climate-related risks, APRA has said that it is unsafe for companies to simply ignore climate related risks because there is uncertainty or controversy surrounding it. The better approach, according to APRA, is that, as a bare minimum, directors should explicitly consider and manage climate related risks.

APRA revealed that it sees climate change as a material risk that it will be considering more closely in its monitoring of companies. In making this statement, APRA referred to three key recent developments that indicate a general shift towards considering climate related risks. The first development was the Paris Climate Agreement, which APRA stated is an indication of the shift that companies will likely need to make as there is a shift towards emissions reduction policies. The second development was the work of the Financial Stability Board Taskforce on Climate-related Financial Disclosures (Taskforce). The purpose of this US-led taskforce was to develop a 'set of voluntary, consistent disclosure recommendations for use by companies in providing information to investors, lenders, and insurance underwriters about the financial risks companies face from climate change'. The Taskforce released its Recommendations Report in December 2016, which includes a number of recommendations on what companies should disc lose in relation to climate related and how often they should disclose this information.

The third development cited by APRA as indicative of the shift towards addressing climate related risks is the publicly released legal opinion on directors' duties by barrister Noel Hutley SC. The opinion addresses the potential liability of directors if climate related risks that may affect their companies are ignored.

The duty of due diligence and care owed by directors is both subjective and objective, and is imposed by legislation. The key question therefore becomes: what would a 'reasonable' person in a director's circumstances do in response to climate change risks?

Accordingly, a director should consider whether climate change risks are those that are capable of representing risks of harm to the interests of the company. The legal question is whether they would be regarded by a Court as being foreseeable at the present time.

What does all of this mean for directors? Despite any controversy surrounding climate change, a Court will likely ask whether the director should have known of the risks to the business by reference to the state of knowledge publicised at the time.

One action directors can take to prevent or mitigate potential losses related to climate risks in the future is to turn their minds to the impact of climate change risks on their business, and form their own view as to what action, if any, is to be taken. Directors can seek to obtain knowledge, sufficiently to place themselves in a position to guide and monitor the management of the company. Directors who are proactive in this way (even if they ultimately decide on a properly informed basis not to act), may have the protection of a statutory defences such as the business judgment rule for having properly considered the risks that may affect their companies.

This article was written by Matthew Harding, Partner and Persia Navidi, Senior Associate of HWL Ebsworth, is a full service commercial law firm providing expert legal services at competitive rates, focusing on client outcomes. Through our combination of legal specialists and industry experience, HWL Ebsworth has established a reputation as a legal service provider of choice for organisations across Australia and internationally. HWL Ebsworth is currently ranked as the largest legal partnership in Australia according to the most recent partnership surveys published by The Australian and the Australian Financial Review and comprises 1,049 staff across offices in Adelaide, Alice Springs, Brisbane, Canberra, Darwin, Hobart, Melbourne, Norwest (North West Sydney), Perth and Sydney.

The articles represent the views of the authors and not necessarily that of the Bank. You should seek independent professional advice before acting on any matters set out in the articles.