Resume writing
There's a real art to resume writing. The purpose of your resume or CV (Curriculum Vitae) is to market yourself to a potential employer. Your resume should list your skill set and experience and communicate what you can bring to the role you are applying for.
October 2020 – 5 minute read
Key takeaways from this article:
Why is a resume important?
How to write a great resume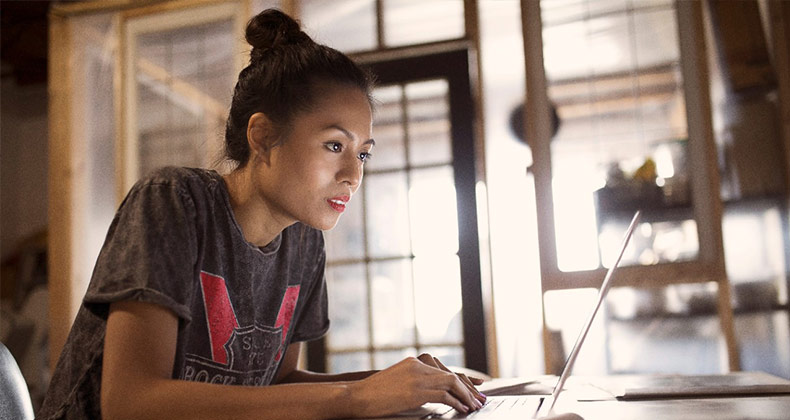 Why is a resume important?
Having a professional resume could mean landing your dream job. Along with a cover letter, your resume makes up the bulk of a job application. It is normally the first thing your potential employer sees and makes a first impression on your behalf.

While identifying your skill set is vital, employers want to get a sense of who you are as a person. You need to sell yourself. Yes, your work experience has to be there but there is also room to add personality to show who you are. You need to tell your career story – your motivations, capabilities and achievements. With your resume, show your potential employer why you are more than qualified and ready to take on the role.

How to write a great resume
Writing a resume can be daunting at first but once you get the basics down, you'll be applying for jobs with confidence. Here are the steps.
Personal details
At the top of your resume, above all else, should be your personal details. Full name, e-mail address (consisting of your full name, not a nickname from high school), phone number and LinkedIn profile. This information should be clearly visible at the top of the page.
Employment history
The next part of your resume is the employment history or work experience. Here, list previous jobs along with the company name, role title and dates in which you were employed. Summarise your role into a brief paragraph that highlights your achievements rather than your responsibilities.

Previous roles should be listed in chronological order, starting with your most recent role, working back in time. A common misconception is to add every job you've held. It is best to only include previous roles with relevant experience to the role for which you are applying. The more recent the roles the better and around 3-6 roles are perfect.
Key skills
Below your employment history should be your key skills. Ideally, this would be a list of key skills that you have refined in your professional career. For example, this can include time management skills, experience with software as well as industry knowledge.
Education, qualifications, achievements
This section is straightforward. Put down what your education and qualifications are e.g. University degree, TAFE, High School, First Aid, etc. You can also put any achievements whether they were achieved during your education or outside of it.
Personal interests
Here is where you can inject a bit more of personality into the resume. Feel free to list any interests that say more about who you are outside of your professional career. Your interests don't have to be related to your industry and can be as simple as "Camping is a passion". By understanding your passions and hobbies, employers get a better understanding of who you are.
Professional profile
Once most of your resume is down on paper, it's now time to write your professional profile. The profile sits at the top of the resume below your personal details. Written in first person, the profile should introduce who you are from your perspective. This written statement is a summary of yourself, your career and your goals. Keep it brief. It should only be a short paragraph.
References
While opinions differ about this, including references on your resume is not essential. It's perfectly okay to write "references available upon request". References are not needed at the beginning of the application process, as employers normally contact them towards the final stages. They can also take up valuable room on the page that can be used for other parts of your resume.
How to format your resume
Your resume should be easy to read and clearly laid out. An employer who picks it up should be able to glance over it and get a good idea of your background instantly. Ensure you have read over your resume and that all the spelling and grammar is correct. Make room for some white space on the page to break up the text. Cramming everything in close together makes it hard for the reader to scan.

Some things to remember:

Use a simple typeface such as Helvetica or Arial.
Pictures, coloured font, etc on your resume can be distracting.
Make sure the file name is readable e.g. FirstNameLastName.doc
Avoid abbreviations and jargon.
Simple dot points to list skills are great.
Bold headings, don't underline.
Your resume should be 3-5 pages – not more.
Here's an example resume to help get you started:
Change it up
Applying for jobs can be exciting and disheartening. You'll hear back from some and others you won't. You might not land an interview with your first application. Be prepared to apply for many jobs. They won't always seem like your dream job but who knows where the experience may lead.

It's always worth revisiting your resume when you're applying for jobs to see if it can be altered to better suit a job application. Maybe a section of your resume would work better further up the page. Maybe your professional profile needs to be changed to draw the reader in more effectively. Applying for a job can be trial and error, you should do all you can to place yourself in the best position for success. If you are new to the job market, we've got a helpful guide for applying for your first job. If you are transitioning between jobs throughout your career, check out our guide for preparing for your next role.
You may find these useful
A step-by-step guide to help you get your first gig and start earning money for the things you want.
Learn how to make the best first-impression during your first few weeks at a new job.