How to build wealth
A little can go a long way. Learn how to maximise your current savings and explore investment opportunities in our guide on increasing wealth.
October 2021 – 3 minute read
Key takeaways from this article:
Maximise your current financial position
5 suggestions for increasing wealth
Diversify your financial toolkit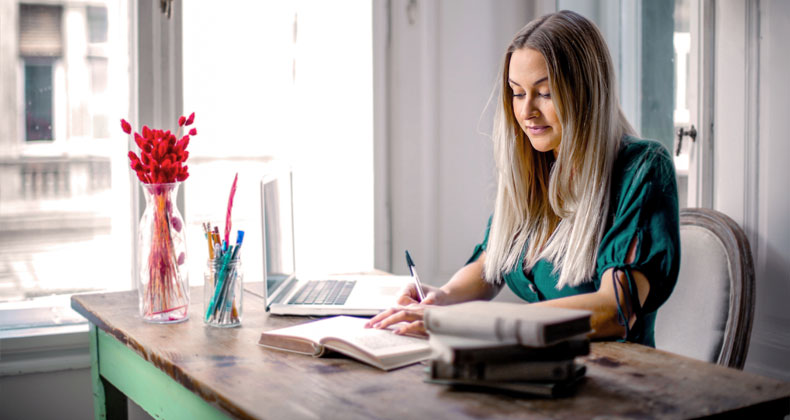 Growing your money requires planning, organisation and a healthy dose of day-dreaming. Learn how to maximise your current savings and explore investment opportunities in the following guide to increasing wealth.

Maximise your current financial position
Much like building a house, if you are looking to build your wealth, you must start with a strong foundation. Examining your current financial position can help you put things into perspective and see where any repairs need to be made. Below is a series of tips for improving (or renovating) your saving and spending habits so that you can start building upwards.
Draw up a budget and stick to it
Building your wealth starts with taking stock of your income and outcome. If you haven't got a budget already or would like to strengthen your budgeting skills, use our budget planner tool to get the ball rolling. Once you are satisfied with your budget, use the set-and-forget method. Automating the bank transfers of your monthly payments and deposits to your savings account can help you stay on track without even thinking about it.
Spend purposefully
Reviewing your budget and spending habits can help reveal any areas where you may be able to cut back or see opportunities for boosting your savings. Avoid buyer's remorse when making any major purchases by mulling over your decision and considering whether it is the right time and deal for your current financial situation - essentially, sleep on it!
Make good habits easy and bad habits hard
Leaving your credit card at home when shopping or having a weekly allocation of funds in your transaction account can make it easier for you to reduce your spending. Saving a few dollars here and there can also amount to increased wealth in the long run. For example, both your wallet and the environment will thank you if you bring your coffee or lunch from home instead of buying it at work each day.
Pay off existing debt
Are you living with credit card debt? Read our guide to the benefits of being debt free and learn how you can take steps towards financial freedom with our guide to debt consolidation.
Check your credit score
A credit score is essentially like a school report card but one that contains the types of credit you use (i.e. credit cards, phone bills, bank loans) and how good you are at paying them back. Credit bureaus like Veda or Experian then take these details and calculate a score between zero and 1200.
Having a good credit score is especially important if you are planning on taking out a home loan to build your wealth through property investment. A credit score is one of the simplest ways lenders can determine your risk, so, you want to make sure yours in good nick. If it isn't up to scratch, it doesn't necessarily mean you'll be rejected, but it can mean you have fewer loan options or end up paying a higher interest rate.
There's no hard and fast rule for what credit score you need to get approved for a loan. But to be safe, you want to shoot for "excellent" or "very good".
You can use websites like Credit Savvy or GetCreditScore to get your score instantly, as well as sign up for monthly email updates. Replace with 'Learn why you should care about your credit rating, and how you can ensure yours stays at the top of its game.
Avoid annual credit card fees
Whilst on the subject of credit cards, shop around for a deal with a low annual fee or without an annual fee altogether. For example, with a Westpac Low Annual Fee Credit Card you will not pay an annual card fee, ever, if you meet the minimum spend requirement of $5k per annum. By choosing a low fee credit card you can put these extra dollars towards increasing your wealth instead of on maintaining your credit card. Visit westpac.com.au/creditcards to see what card is right for you.
5 suggestions for increasing wealth
Once you are content with your budget and methods for saving money, you can start to build upon that foundation with investment strategies. Here are five ideas for where you can invest your money and start increasing your wealth.
1. Invest in your financial future with a rainy-day fund
If you do not have one already, setting up an emergency fund where you will regularly save money for a rainy day is a simple yet significant way to increase your wealth. Like a retirement account, a rainy-day fund gives you a financial safety net to fall back, preventing you from dipping into your main savings account. You can continue to work towards your financial goals whilst also knowing you will be prepared should the unexpected happen.
2. Open a high-interest savings account or term deposit
Start maximising your savings and get rewarded for your efforts with a high interest savings account. Even if you're only able to save a small amount, every dollar counts. If you are aged 18-29, check out how you can get up to 5.2% p.a.* variable interest on your savings with our Westpac Life and Choice accounts.
Whilst similar to a savings account, the main difference with a term deposit is that you lock away an amount of money for a certain period of time that you cannot access until the 'term' is up. The benefit is that you get a guaranteed interest rate on the term you select so you know exactly what the return on your money will be. In a loose analogy, a term deposit is kind of like going off to university knowing that after a certain number of years and hard work, you will obtain a specific degree in the field of your choice. For more information on which option could be right for you, read our article on the difference between a term deposit and a savings account.
3. Increase your income
Whether you are a whiz with needle and thread or are a keen baker, why not turn your passion into a lucrative side-hustle? Creating an additional income stream and boosting your cash flow by starting your own small business is a way to take wealth-building into your own hands. Becoming an entrepreneur provides you with financial independence and a sense of autonomy over your personal finances. Use tips from our articles (and your imagination) to start brainstorming how you can start a business today.
4. Invest in property
If you are a home-owner, undertaking some simple renovations can boost the value of your property for when you do decide to sell. From re-doing your bathroom to giving the backyard a bit of a face-lift, there are many home improvement options that can lift the resale price of your property and therefore increase your wealth in the long run.
Purchasing an investment property and receiving rental payments as a landlord is another viable long-term method to start building wealth. Have a look at our home loan options to see if we can help you make your real estate investment dreams a reality. Whatever your intentions in the property market are, our investor tools and resources can provide you with the know-how to make an informed decision for your financial situation and wealth-building aspirations.
5. Consider your share and investment options
Thinking about entering the stock market, but not sure how to get started? Depending on your wealth-building goals, we're here to help you with resources and articles on investing – minus the jargon. Whether you want to buy shares or Exchange Traded Funds (ETF), choose a ready-made investment portfolio or build your own, compare shares and investing accounts today.
Diversify your financial toolkit
Lastly, it is a good idea to think about how you can build wealth in a few different ways so that if something unexpected were to happen to one of your investments, you have others to lean on. Diversification can look like a combination of short-term and long-term investments. You might own an investment property, make weekly contributions to your savings account and, sell homemade chocolate biccies - all at the same time! No matter how you do it, we're here to help. Call us on 13 20 32 or visit a local branch today to start investing in tomorrow.
You may find these useful
Things you should know
* Total variable interest: total variable interest consists of two parts: Westpac Life variable interest and Spend&Save bonus variable interest. To earn the total variable interest, you must meet the criteria for both parts.


1. Westpac Life variable interest: includes a standard variable base rate plus a variable bonus rate. To earn the variable bonus interest you must make a deposit to your Westpac Life account, ensure the account balance is higher at the end than the beginning of the month and keep the account balance above $0. Interest is calculated on the daily balance of your Westpac Life account and paid on the last business day of the month.


2.
Spend&Save bonus variable interest:
You must be aged 18-29 with a Westpac Life and a Westpac Choice account – both in the same name. Joint accounts are not eligible.
If you have multiple Westpac Life or Choice accounts, only the earliest opened account is eligible.
You must make 5 eligible purchases with the debit card linked to your Westpac Choice account and have these settled (not pending) within a calendar month. The following transactions are ineligible: ATM transactions, PayID, BPAY, EFTPOS cash-out only transactions, direct debits and paying off a credit card account.
For bonus interest qualification, a month is the period from close of business on the last business day of the prior month to close of business on the last business day of the current month. Bonus interest is calculated on the daily balance of your eligible Westpac Life account up to $30,000, and paid to your eligible Westpac Life account by the 20th day of the following month.
If your eligible Westpac Life account is closed before 21st day of the following month, the bonus interest will not be paid.
Only one Spend&Save bonus interest offer per customer.
Offer may be varied or withdrawn at any time in accordance with the

Deposit accounts for Personal customers Terms and Conditions. (PDF 897KB)
Read the terms and conditions available at westpac.com.au before making a decision and consider whether the product is right for you. Fees and charges may apply. Conditions and credit criteria apply. This information is general in nature and has been prepared without taking your objectives, needs and overall financial situation into account. For this reason, you should consider the appropriateness for the information to your own circumstances and, if necessary, seek appropriate professional advice. © Westpac Banking Corporation ABN 33 007 457 141 AFSL and Australian credit licence 233714