Managing a financial shock
Learn to better manage your money with our guide on preventing and bouncing back from a financial shock.
October 2021 – 4 minute read
Key takeaways from this article:
How to prepare for a financial shock
What to do if you experience a financial shock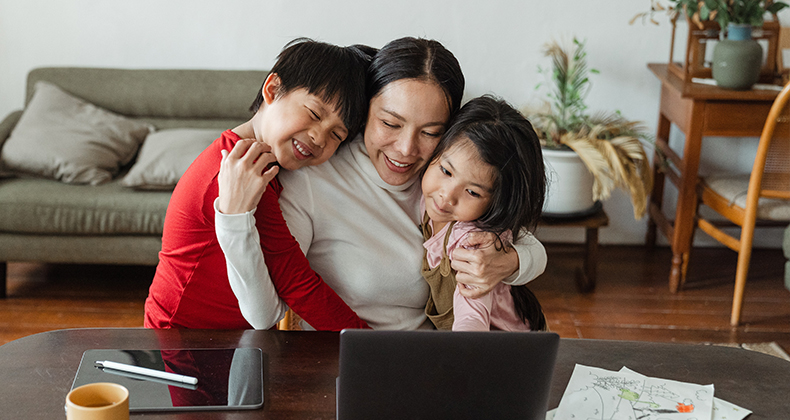 Sometimes, life throws you a curveball. Whilst you might not be able to anticipate a financial shock, you can take precautions to ensure that when the unexpected happens, you have a plan to bounce back. The following is a guide to help you manage your finances and prepare for a rainy day.
How to prepare for a financial shock:
Establish a rainy-day-fund
Creating an emergency fund or 'rainy-day-fund' when budgeting will benefit you and your family should you run into any unexpected bills or living expenses. This fund is where you set aside a portion of your monthly income or cash flow in a savings account that you only dip in to if you experience a financial shock. If you do not yet have a budget or would like to improve your existing one, you can use our budget planner tool to simplify the process. Your rainy-day-fund is like a raincoat for your finances that will protect you if the weather gets rough.
Insure expensive items
If you were affected by natural disaster or theft, would all of your favourite things be protected? Reviewing your Home and Contents insurance will bring peace of mind in the event of a financial shock due to unforeseen circumstances. With Westpac Home and Contents insurance you can sleep easy knowing that if your home becomes unliveable, we are able to provide you with emergency accommodation.
What to do if you experience a financial shock
When life pulls the rug out from underneath you, it can feel overwhelming. If you have experienced a financial shock, here are a few small, manageable steps you can take better manage your money and get your finances back on track.
Reduce unnecessary monthly payments
Have you got a gym membership card that has moulded to the inside of your wallet? Has your magazine subscription accumulated into an unread pile of glossy pages? Taking a few minutes to review your spending habits may show you where you can cut costs. Save yourself some extra money by cancelling weekly or monthly subscriptions that you aren't using.
Cut financial service fees
Minimise unnecessary service costs by using your bank's ATM. Go one step further and choose a bank account that waives the monthly account-keeping fee if a certain amount is deposited each month, such as a Westpac Choice everyday banking account.
Review your credit card deal
Make sure the interest rate on your credit card is reasonable as you may be able to get a better deal. Shop around for low rate credit cards and pay the balance on your card off each month to avoid getting into credit card debt. Where possible, consider avoiding credit cards altogether and opt for a debit card.
Trim and stay on top of your bills
Bills. Everybody's got them. However, if you find your payments are starting to pile up or you encounter unexpected expenses before payday, there are a few things you can do to manage your debt.
Trim utility bills where possible by opening a window instead of putting on the air-conditioning or unplugging appliances at the power-point before you go to bed.
Ensuring that you pay your bills on time can also prevent you from getting hit with late payment fees. Try using the set-and-forget method whereby you set up an automated transfer to your payees so that you can get back to life and not worry about missing a deadline.
Can you get a better deal on your car insurance? Shopping around for more cost-effective options or negotiating with your provider can save you money in the long run.
Know your loan options
If you do find yourself in financial hardship you have options to refinance your loan or speak to us about payment arrangements. You can also read this article for 3 steps to getting back on track and discover other similar articles in our Recovery hub. No matter your financial situation, we're here to help. Call us on 13 20 32 or visit your nearest branch today.
You may find these useful
Things you should know
This information is general in nature and has been prepared without taking your objectives, needs and overall financial situation into account. For this reason, you should consider the appropriateness for the information to your own circumstances and, if necessary, seek appropriate professional advice.
© Westpac Banking Corporation ABN 33 007 457 141 AFSL and Australian credit licence 233714