Westpac OpenAir
With stunning views over the Sydney Opera House, Harbour Bridge and the city skyline, Westpac OpenAir offers an amazing festive atmosphere that captures the spirit of Sydney in summertime.
We are working on the upcoming season of Westpac OpenAir with some updates and changes to ensure a safe and socially distant summer for you all on Sydney Harbour.
Westpac OpenAir is much more than a night at the movies; it is an unforgettable experience. Westpac is proud to celebrate OpenAir this season and help our customers make it a night to remember.
A Covid Safe Event
You and your guest's safety are of upmost importance to us which is why this season there will be several updates and changes in place to ensure a safe environment at Westpac OpenAir. There may also be parts of the event that are different to previous years and we ask for your patience and support as we work together to create the best experience on Sydney Harbour this summer.

Find out more information about how we are working to keep the event Covid safe.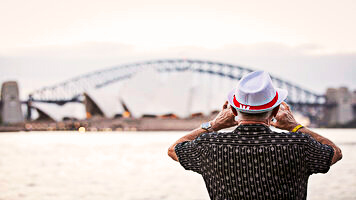 Exclusive Customer Benefits
As a Westpac Customer unlock ticketing benefits to make your night at Westpac OpenAir better than ever.
Get exclusive access to the Westpac PremiAir Terrace as well as tickets to all Westpac Customer nights.
Tickets will go on sale for the February schedule of Westpac OpenAir from 9am AEDT, Thursday 28th February 2021.
To access your exclusive customer ticket benefits, use the code WOPENAIR.
The Westpac PremiAir Terrace
The Westpac PremiAir Terrace will return this season offering the VIP treatment for Westpac customers. Enjoy a reserved dining table in the Terrace with exquisite Harbour Views as well as access to the only grandstand cinema seats in the venue.
Tantalise your tastebuds with an exclusive menu created by Kitchen by Mike and enjoy a complimentary glass of Croser on arrival. From your seat you'll be able to order food via your smart phone and wait staff service means you can sit back, relax and enjoy the atmosphere of the world's most beautiful cinema.
Westpac guests in the PremiAir Terrace also receive a discount on the Kitchen by Mike menu with a main and two sides reduced to $35 per person. Find out more about the dining menu.
There are limited Westpac PremiAir Terrace tickets available per night so get in quick to secure the ultimate OpenAir experience.
Tables are available in groups of 2, 4 or 6 via Ticketmaster, subject to your preference and availability at the time of booking, with social distancing between respective groups.
To unlock access to Westpac PremAir Terrace tickets on Ticketmaster use the code WOPENAIR.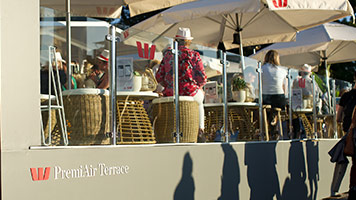 Westpac Customer Nights
Westpac is excited to present three Westpac exclusive customer nights at Westpac OpenAir this season.

Thursday 28 of January for the screening of Wonder Women 1984
and
Saturday 6 February for the screening of The Dry
and
Tuesday 23 February for the screening of The Dry

Westpac Customers have exclusive access to every ticket for these screenings during the customer presale period and for the first time they will be offered at 10% off.
There are also several surprises on the night for customer's so get in quick to enjoy one of Westpac's exclusive Customer Nights.

To unlock access to Westpac PremAir Terrace tickets on Ticketmaster use the code WOPENAIR.