$100K Westpac Footy Grants
We've got $100k in footy grants funding to help grassroots clubs get what they need.
Thanks for all that have applied for a 2023 Westpac Footy Grant. Applications are now closed for 2023.

If you've applied for a grant, stay tuned. All applicants will be notified of their application outcome by email from week commencing Monday, 5th June 2023.

In the meantime, check out some of the 2022 winners of the Westpac Footy Grants program and stay tuned as we'll be featuring some of the amazing Footy Grants stories and how we have been able to help communities grow through footy!
Here are some of our 2022 winners from the Westpac Footy Grants program: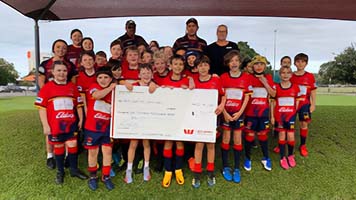 North Ward Under 10's Rugby Union Club
The "Sand Crabs" were fortunate enough to be granted $1500 in the current Footy Grants that were on offer.  New equipment for the kids is being ordered!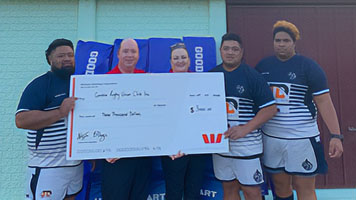 Goodna Rugby Union Football Club
The team were affected by the Qld floods early in 2022 and had their entire club wiped out.  The grant will help with replacement costs of equipment, goal post pads and re-shelving the clubhouse.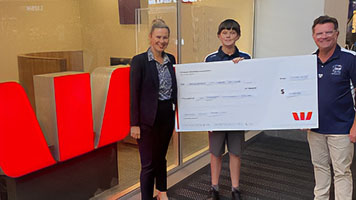 Broadbeach Cats AFL Club
The team didn't have enough training equipment for all their junior teams and had to split equipment at training.  With the Westpac Footy Grant they're going to buy additional bibs, balls and training cones so that all the junior teams are able to train effectively.  With 28 teams up to the Under 14's they'll all now have the equipment they need.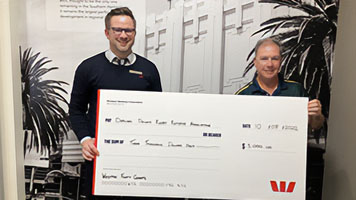 Darling Downs Rugby Referee Association
Downs Rugby is the largest community rugby area in the world, with referees driving 10 hour trips to games. Travel and accommodation costs to deliver coaching, training and information to referees, players and clubs is significant.  The Westpac Footy Grant will assist in covering costs so that the team can continue to referee games from Gatton and Roma, to St George and Goondiwindi.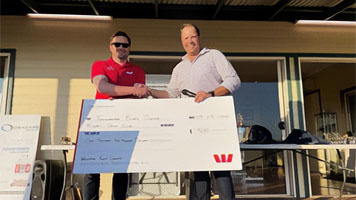 Toowoomba Bears Junior Rugby Club
Toowoomba Bears Junior Rugby Club is one of the largest junior rugby clubs on the Darling Downs covering juniors, teenagers and up to senior men's and women's. The team received a Westpac Footy Grant to purchase Junior specific training equipment to help the volunteer coaches to coach safely using equipment that is sized for junior players. From tackle pads, hit shields and training sleds, it'll enable a safer training environment for the kids, and make it a lot easier for the volunteer coaches and managers.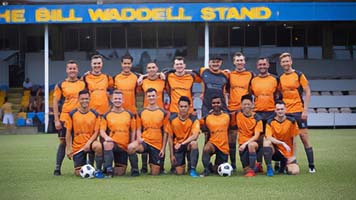 Inferno Football Club
As Brisbane's LGBTQI soccer club, Inferno FC allow everyone to take part - from novices to experienced competitive players. The Westpac Footy Grant delivered some much needed funds to help keep the inclusive club running, and lower the fees for its members. They're looking to increase the amount of teams next season, so the grant will also help with the costs associated with that.