Delivering on our service promise
The Westpac Group is committed to providing great service, and our people are dedicated to ensuring we help our customers through life to achieve their financial goals.

If we have not lived up to this promise, and you have a concern or complaint about us, we want to make sure you're listened to and that your issue is dealt with in a fair and balanced way.
The complaints review process
If you have a complaint or concern, please first visit the 'Feedback and complaints' section of our website which provides information on our complaints review processes. Your first point of contact should be one of our team in branch or on the phone, or your relationship manager.

You can also lodge a complaint online using our Secure Feedback Form.


If you are still unhappy with the outcome of this process, then please feel free to contact The Westpac Group Customer Advocate. Adrian Ahern is your Customer Advocate, and he and his team have been appointed to enhance our complaint resolution process.
Your Customer Advocate

The role of the Customer Advocate is to provide an independent review of the outcome of your complaint. The Customer Advocate operates separately from our day to day business areas and its recommendations are binding on the bank. If you choose to contact the Customer Advocate first, you can still refer your complaint to an external dispute resolution scheme if you remain dissatisfied. The Customer Advocate will advise you of the kinds of complaints they can help with.
Adrian can be contacted by:

email: customeradvocate@westpac.com.au
mail: Customer Advocate, GPO Box 1, Sydney 2000, NSW Australia


Please include the following information in your correspondence to the Customer Advocate;
Your customer number and complaint reference number
Your preferred contact details
A brief description of your complaint


Learn more about Adrian and his appointment
Learn about Adrian's insights in his first year as Advocate
You can also contact an external dispute resolution scheme. The contact details for the external schemes are set out in the 'Feedback and complaints ' section of our website.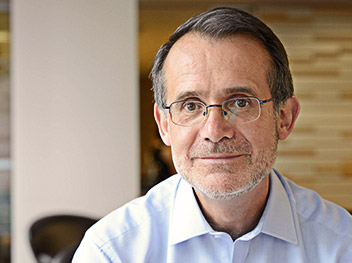 Adrian Ahern

Adrian was appointed the inaugural Customer Advocate for the Westpac Group in November 2016.

Adrian represents customers and is independent of Westpac Group's business units.

As Customer Advocate he offers an avenue of independent review for personal and small business customers, which is separate to our standard internal review processes.

His role provides customers an additional level of confidence that our review processes are fair and balanced.

Adrian also recommends changes to policies and procedures to ensure the best outcomes for customers.

Before joining Westpac, Adrian had been a lawyer for over 30 years most recently as a partner at international law firm, Norton Rose Fulbright, where he held various roles including Global Chairman.

Adrian also has an extensive background working with non-profit organisations in Australia and overseas, including the Salvation Army Fundraising committee for Sydney, the Australian World Orchestra, and the Australia-Japan Friendship groups. He has also been heavily involved in the Jawun program, and is passionate about Indigenous issues and other social justice issues.