Contacting us from overseas
If you are overseas and need to get in contact with us there are a number of different ways that we can help.
Contact us in the Westpac App
Sign in, skip the automated questions and talk to the right person not a phone menu.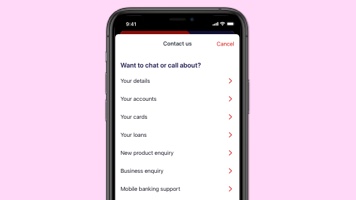 The fast and secure way to talk to us
Avoid the need to answer a series of security questions as we verify your identity when you sign in via the App
The Westpac App connects you straight to the relevant team member.

Get through to exactly who you're after, faster.
Standard call charges will apply from your service provider, when you choose to call from the Westpac App.

Contacting us from overseas
Cards, 8am-8pm Sydney Time, 7 days
Emergency card services from overseas.
Please note that calls made from mobile phones, public telephones or hotel rooms may attract additional charges.
(+61 2) 9155 7700
Report your card lost / stolen using Online Banking
Black Card enquiries (outside Australia), 24 hours, 7 days
(+61 2) 9155 7711
Platinum and Platinum Plus Card enquiries (outside Australia), 24 hours, 7 days
(+61 2) 9155 7722
| | |
| --- | --- |
| Outside Australia (standard call charges apply), 24 hours, 7 days | (+61 2) 9155 7744 |
International services, 8am-6pm, Mon-Fri (AEST)
(for Telegraphic Transfers, drafts)
From overseas
(+61 2) 9155 7751