Farm Management Deposit account
Skip the trip to town by opening and managing your FMD online.
Why open a Farm Management Deposit (FMD) account?

Build up cash reserves
The FMD scheme is a government initiative that lets you build up cash reserves in the good years to help safeguard your future.
Get fixed returns
You'll earn a locked-in interest rate over the fixed term you've chosen, giving you the confidence of a regular income.1

Defer tax payments
Eligible income deposited into an FMD account for a year or more only becomes taxable when it's withdrawn.2
It's simple to apply for an FMD online
If you're a Westpac customer with Online Banking, open an FMD online in minutes:

1. Select Open Online, check the FMD Summary and Apply now
2. Sign in and Find your rate to see how much you'll earn
3. Choose a term, the amount to invest, and the interest payment frequency that suits your needs
4. Review, confirm, Open account and transfer into the account the same day.


Want to see rates for different terms?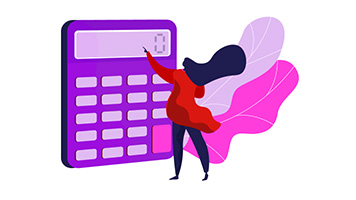 Find out what you'll earn using our calculator

1. Select Open Online
2. Sign in
3. Explore rates using our FMD calculator.
Simply request a callback and we'll get back to you within 1 business day to help set up your account. If you're with us already but don't have Online Banking,
register now
, then apply for an FMD.
Ready to renew or manage your FMD?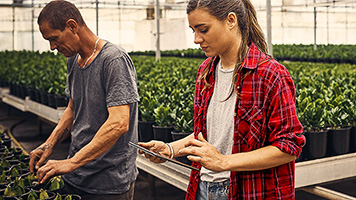 It's quicker in Online Banking and the Westpac App

Sign in to check for bonus rates
Calculate income for different terms
Choose to re-invest some or all of your savings, or close your account.
You'll have 6 days after your FMD matures to decide what you want to do. If you want to withdraw funds before the end of the term, you ll need to give us at least 31 days' notice (except in cases of hardship) and your returns are likely to be less than for a full term.
18+ years old
Individual primary producer
Sole trader, partner in a partnership, or beneficiary of a trust
Operating in Australia with an Australian address
Eligible under ATO Farm Management Deposits Scheme requirements. 3
Minimum deposit: $1,000
Most you can have invested across all your FMDs: $800,000
Need help finding the right account?
Things you should know

Eligibility criteria, terms and conditions, fees and charges apply.
Any bonus rates offered above may only be available through Westpac Online Banking. Online Banking will be available to manage Term Deposits from 8:00am to 9.30pm on a Business Day and 8:00am to 4:00pm Saturdays (Sydney time).
*Rates are available to new or renewed Farm Management Deposits for eligible Farm Management Deposit Scheme customers for balances between $5,000 and $800,000. This offer may be varied or withdrawn at any time. To take up this offer, sign into Online Banking or talk to us. Rate will not be automatically applied to a renewing Farm Management Deposit. Rate applies for a single term. Higher or lower rates may apply for subsequent terms. Rate is not available in conjunction with any bonus interest or other special rates offered on Westpac Farm Management Deposits. You must provide a minimum of 31 days' notice to access funds prior to maturity (except in cases of hardship). If the deposit or any part of it is withdrawn early, an interest rate adjustment will normally apply.
1. If you want to access your funds before the end of the fixed term you must provide a minimum 31 days' notice (except in cases of hardship as defined by us), and early withdrawal may reduce returns as per our Terms and Conditions (PDF 146KB) (PDF 227KB).
2. Funds need to be held in a Farm Management Deposit for a minimum of 12 months (except in certain circumstances) to qualify for the tax benefit.

3. Please refer to the ATO Farm Management Deposits Scheme special legislative requirements to ensure you comply.

The taxation position described is general in nature and should not be relied upon as a complete or definitive statement of the law and its application to your circumstances; and it does not constitute tax advice. Westpac recommends you obtain specific tax and financial advice on your own position from suitably qualified advisers before opening an FMD account.

This information does not take your personal objectives, circumstances or needs into account. Consider its appropriateness to these factors before acting on it and read the Terms and Conditions before deciding.