How to update your contact and billing account details
Step 1
Hover over Administration and select User administration.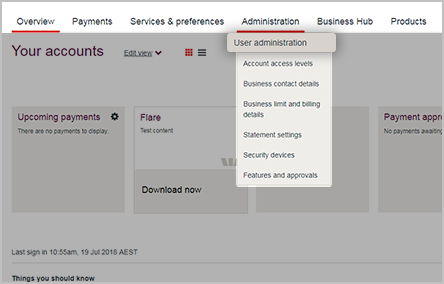 Step 2
Click Admin settings and select Business settings and contact details.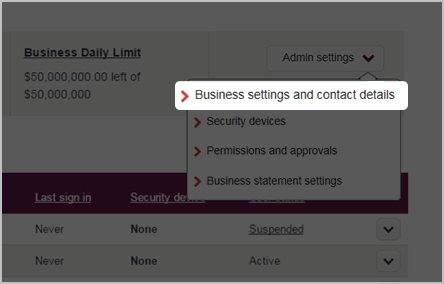 Step 3
To update the Billing account, select the Billing account dropdown, and select the desired account.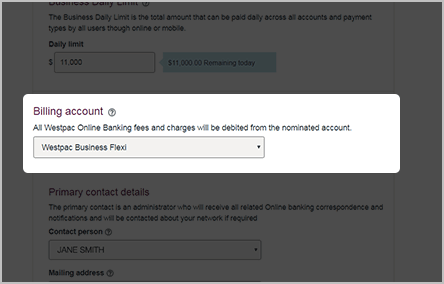 Step 4
To update your business contact details, fill in the appropriate fields under Primary contact details.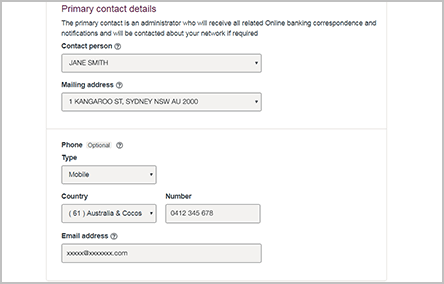 Step 5
At the bottom of the page, click Save.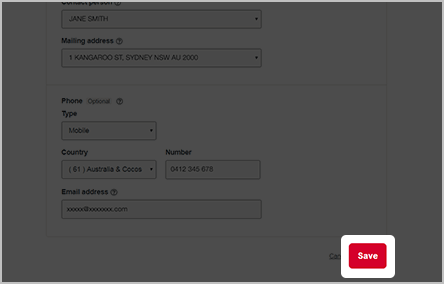 Things you should know
You can only have one nominated billing account for a business network.