How to update your contact and billing account details
Westpac Live customers can update their contact and billing details online.
Administrators can manage the business contact and billing details in Westpac Live Online Banking anytime.
Step by step guide
On the User Administration page from Admin settings, click on Business settings and contact details.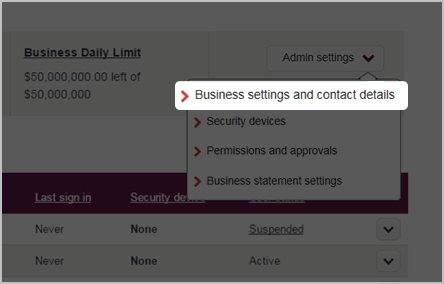 To update the Billing account, select the Billing account dropdown, and select the desired account.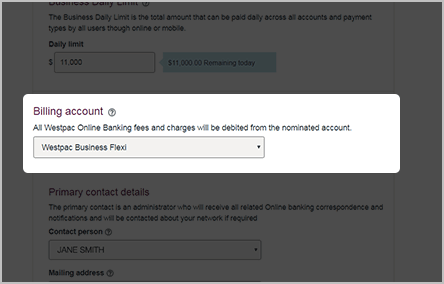 To update your business contact details, fill in the appropriate fields under Primary contact details. At the bottom of the page, click Save.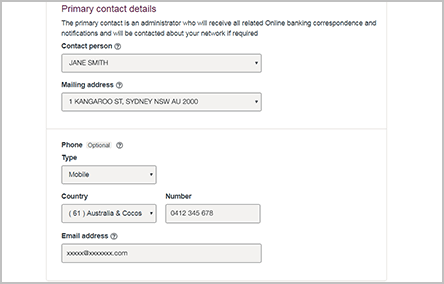 Things you should know
You can only have one nominated billing account for a business network.