How to open a Business Term Deposit online
Westpac Live customers can open a Term Deposit online based on their Business structure.
Westpac Live customers can open Business Term Deposits online, quickly and easily. However, please note that there are different steps depending on how your Business is structured.
Before you can start opening Term Deposits online
Please select your type of business structure to check the prerequisites before opening a Term Deposit online.
How to open Business Term Deposits within Westpac Live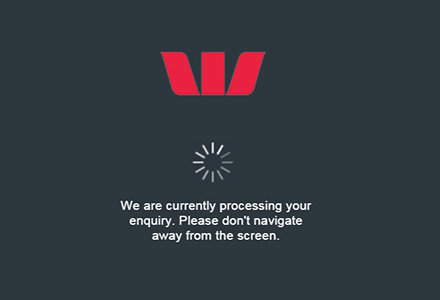 Enter the following details:
Deposit amount to be invested
Select the term
Choose the interest payment frequency
Note: the interest payment frequency options will change depending on the term selected.

Click Get Rate to display the rate options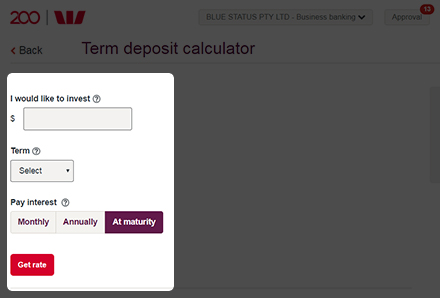 A number of rate option tiles will be shown. Select the preferred option.
Click continue
Note: If none of the options are appropriate, select View all interest rates.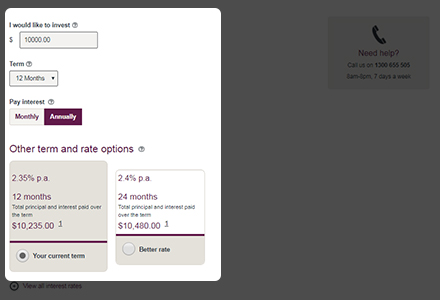 A summary of the term deposit details will be displayed.
An email address can be added
Account description can be entered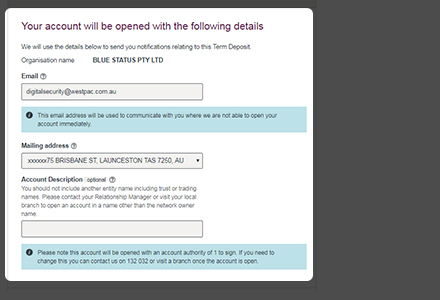 3. Select ABN details as per the drop down menu
4. Enter interest disbursal details
Note: BPAY details will be provided upon confirmation.

Click continue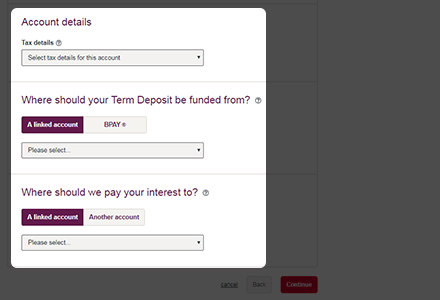 Review the details.

If they are correct click Continue, or Back to modify.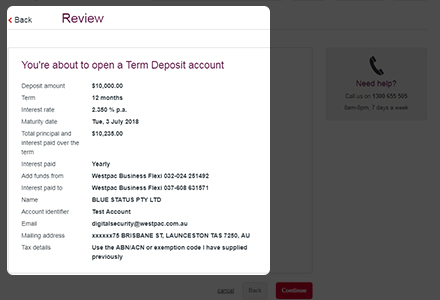 A confirmation screen will be displayed advising that the term deposit has been opened and needs to be funded via BPAY, or if approval workflow is in place requesting that all approvers must approve before 11:59pm Sydney time.
Note: The page can be printed or saved as a PDF.
Click Done when finished.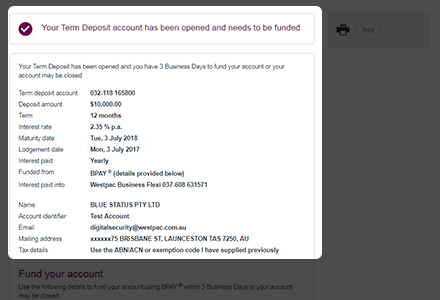 A notification in the Westpac Live Message Center will contain confirmation on the status of the term deposit account.
Note: A term deposit account tile will only appear on the Overview page if the User has entitlements and/or if an approval workflow is set for opening a term deposit in this Business Network, and the User is the final approver required.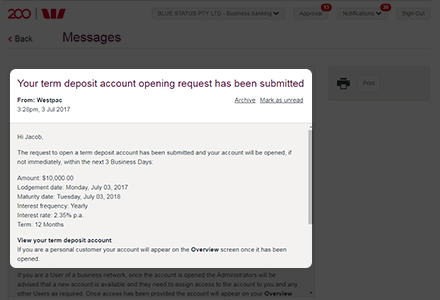 An email confirmation will also be sent to the registered email address used as part of the application process.