How to give Users access to open a term deposit in Westpac Live for Business Networks
Business Network Administrators can update their Westpac Live settings to grant themselves and other Users in their network access to open term deposits.
Step 1
Log-in to Westpac Live and select User Administration under Services & Preferences.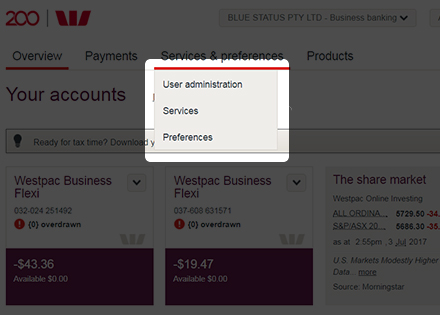 Step 2
SMS verification will be required to gain access to the Services & Preferences settings in Westpac Live.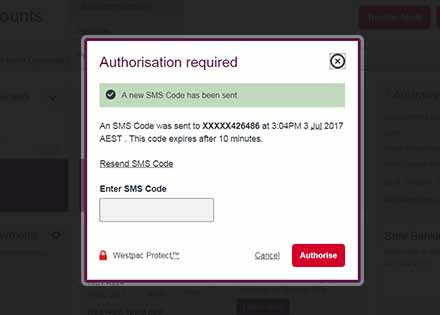 Step 3
Select the Users who need to be granted access to open a term deposit on behalf of the Business Network.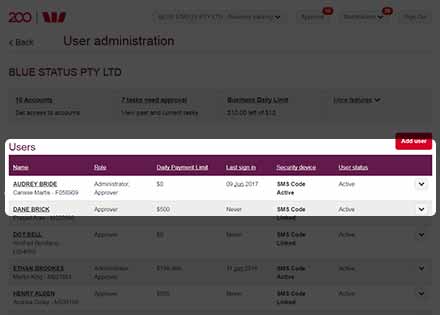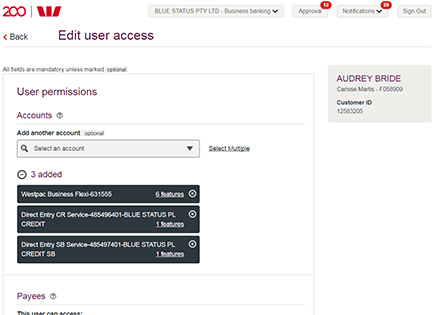 Step 5
Enable Open Term Deposits from the list of features under Edit User access and Save the changes.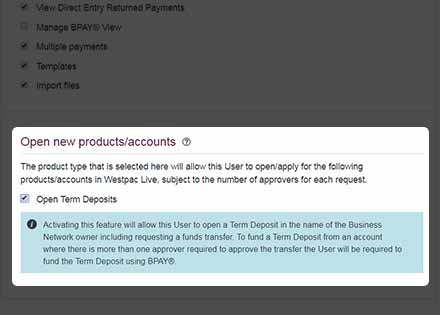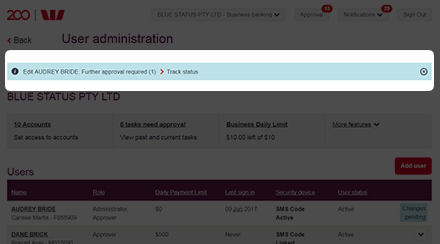 Westpac Live is available to update Term Deposits from 8.00am to 9.30pm Monday to Friday and 8.00am to 4.00pm on Saturdays (Sydney time).