How to report a lost or stolen card
Report your card lost or stolen anywhere, anytime with Westpac Live.
Manage your cards in Westpac Live from the desktop or mobile.
What should I do after I report my card?
Let any additional cardholders know they'll also be locked

Change direct debits or scheduled payments
Check for suspicious transactions. If you find any, call 1300 651 089 or +61 2 9293 9270
Step by step guide
Select Report lost or stolen cards under Card services.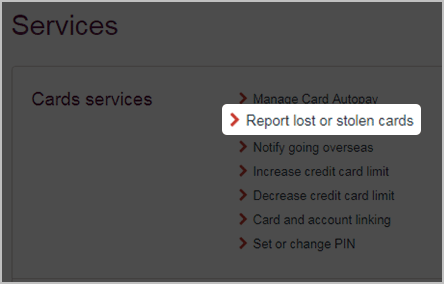 Select the card then select the details. Click Continue.

Note:
If you select 'Yes' for suspicious transactions, a message to call Westpac will display.