How to order a replacement token for expiring or expired tokens
The Administrator needs to sign in to Westpac Live and complete the following steps:

1. Hover over Administration and click User Administration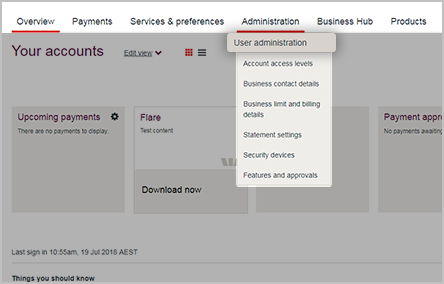 2. Click Admin settings and then Security devices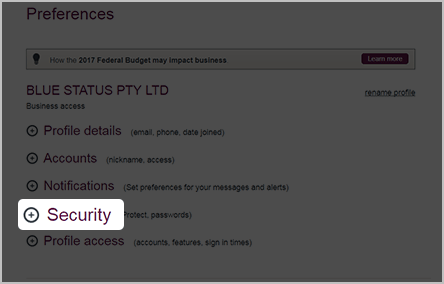 3. Find the row containing the user with the expired/expiring token, click the menu arrow at the end of the row and select Replace SecurID token.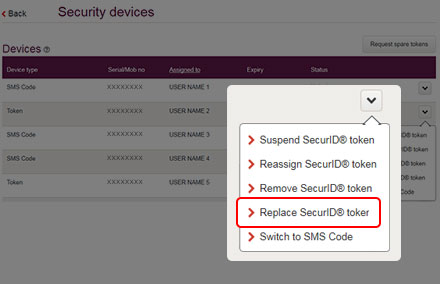 4. Select Expired/Expiring.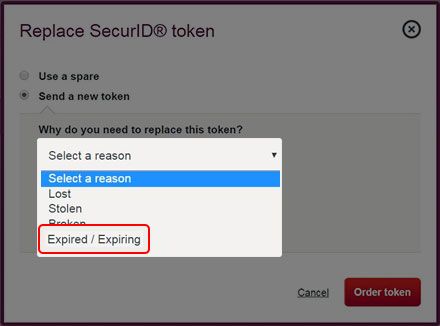 5. Either assign a spare token or order a new token
6. Once replacement token is linked, provide the token to the User – The User now needs to follow Step 1 below.

The User needs to log into Westpac Live and switch to their business profile.

1. Hover over Services & Preferences and click Preferences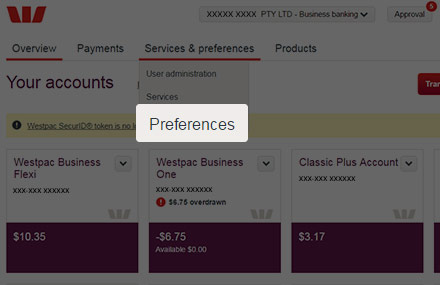 4. Enter the Token code and click Authorise and follow the prompts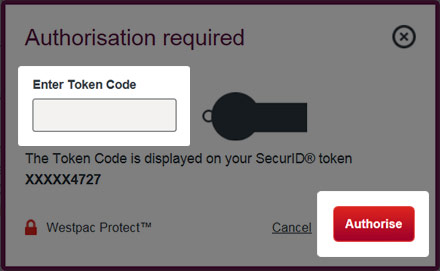 Tip box
If ordering a new token, it may take 3-5 business days to arrive
Status of 'Linked' indicates the Administrator has linked the device
The token is not active until the user logs in to their own profile to activate device
Fees may apply for additional security devices – check the Terms & Conditions on our website