How to export a detailed transaction history
Step 1
Navigate to Overview and select Exports and Reports.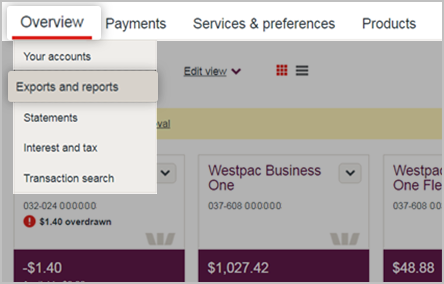 Step 2
In the Export and reports section, navigate to Transactions and select Export.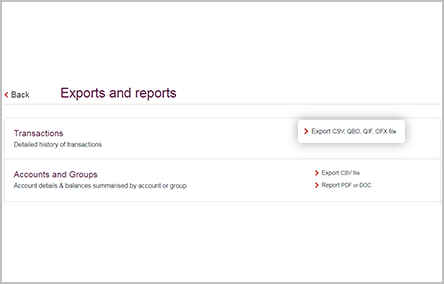 Step 3
In the Transactions export, Enter the Date range, select the Accounts (optional) and then select the file format (the date format will default based on the file type selected) and select Export.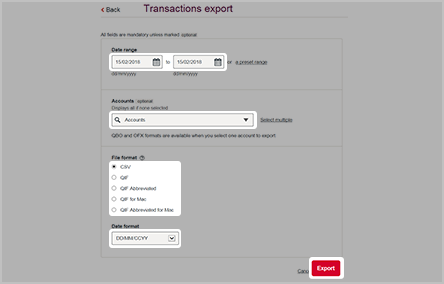 Note: Transactions can be exported in a variety of file formats i.e. CSV, QBO, OFX, QIF (standard, abbreviated, for Mac, abbreviated for Mac) The file type required will depend on the accounting software package you are using.