How to export a detailed transaction history
Export a detailed list of account transactions from a custom date range, in a file format of your choice.
Manage your transactions by exporting a detailed list of transaction history in Westpac Live.
Step by step guide
In the Export and reports section, navigate to Transactions and select Export CSV, QBO, QIF, OFX file.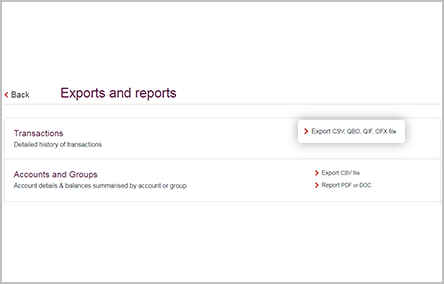 In Transactions export, enter a Date range or select from a preset.
Next, select which Accounts you would like to export transactions from. If no account is selected, transactions from all available accounts will be exported.

Select your desired File format, Date format and select Export.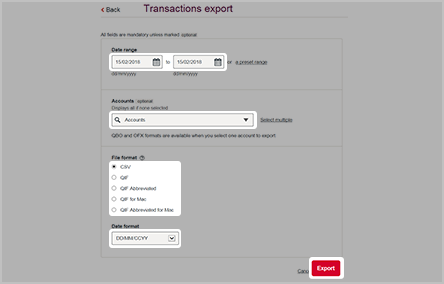 Useful tip
QBO and OFX formats are available when you select just one account to export.
The file type required will depend on the accounting software package you are using.
Read more