How to create a payment template
Step 1
Navigate to Payments and select Templates.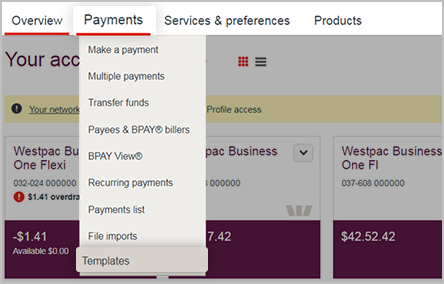 Step 2
In the template section, select Add new template.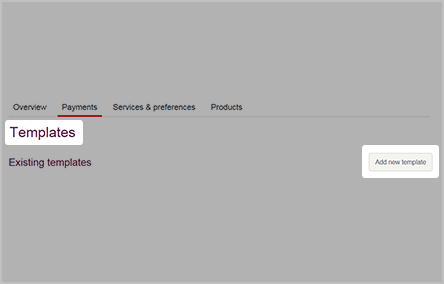 Step 3
In the new template section, enter the template name, and select payment method - BPAY, Funds Transfer or Pay anyone/Funds Transfer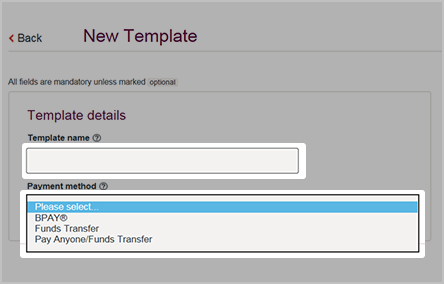 Step 4
Select the From account, Payer name and Description (optional) then select Create.
Select the Payee and once completed select Close.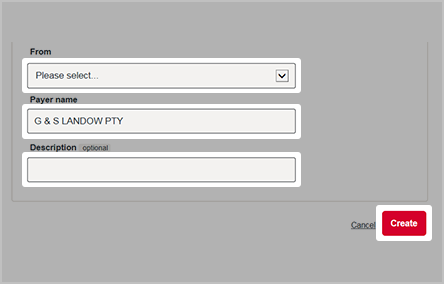 Note: Payment templates can be created for funds transfer, pay anyone, a combination of funds transfer and pay anyone, BPAY and pay anyone Direct Entry Services.