How to create a payee group
Please note: you can only create a payee group if your administrator has set up your account with this access.
Step 1
Navigate to Payments and select Payees & BPAY billers.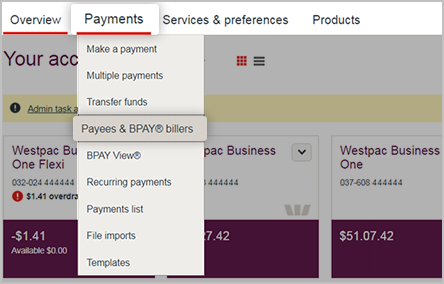 Step 2
Select Manage groups and select Create new group.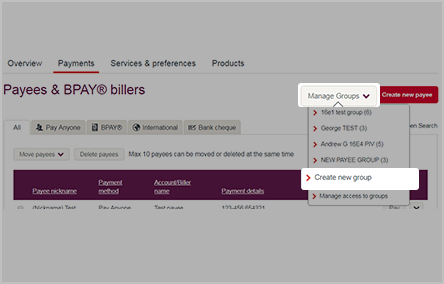 Step 3
In the Payee group section, enter the group name, select payees and then select Save.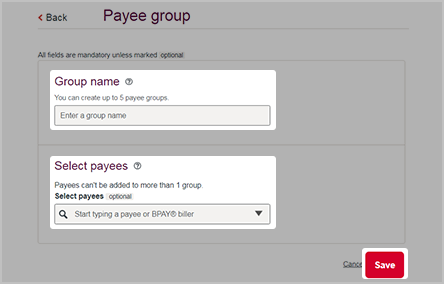 Note:
A Payee group is a way an Administrator can manage the access Users have to Payees