How to create a payee group
Put common payees into a group to make it easier for you to manage.
You can only create a payee group if your administrator has set up your account with this access.
A Payee group is a way an Administrator can manage the access Users have to Payees.
Step by step guide
Select Manage groups and select Create new group.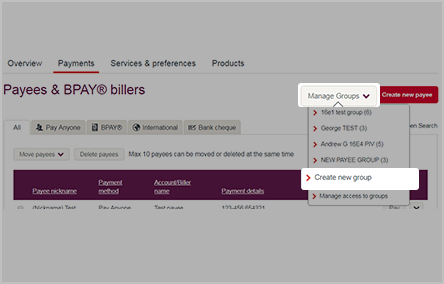 In the Payee group section, enter the group name, select payees and then select Save.