How to update your business phone number
Keep your business details up to date online.
Manage your business details in Westpac Live.
Step by step guide
On the User Administration page from Admin settings, click on Business settings and contact details.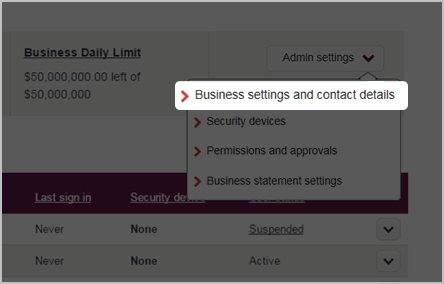 In Business Settings you will see Registered Business Details.
Select Edit next to Phone number.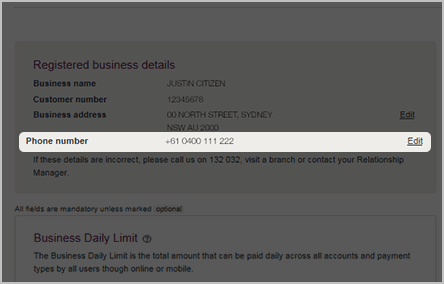 You will now see Add phone number screen. Enter new phone number and after updating, click Save.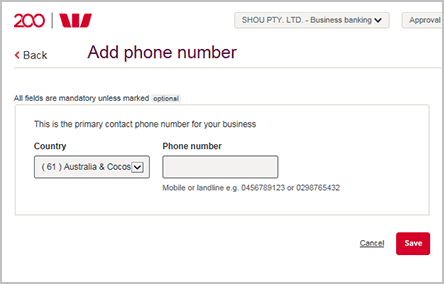 Things you should know
If your business network allows one Administrator to perform administration tasks, changes will be updated when the Administrator makes a change. If your business network requires more than one Administrator to authorise administration tasks, changes will require approval from the required number of additional Administrators. Once appropriate approvals are completed, all network Administrators will receive a notification confirming the phone number has been updated.
Customers will not be able to use the Westpac Live app to update details (but they can use the website version via their phone or tablet).