Setting Up Westpac Live for Users
Get started with Westpac Live - some helpful tips for new Users
Now that you've registered as a User of Westpac Live, your business online banking, there are some important things to be aware of.
Step 2: Do you know the Administrator of online banking for your business?
The Administrator manages your access levels and Security devices so it is important that you know who they are in case you need assistance
Go to Services & Preferences drop-down menu > Preferences > Profile Access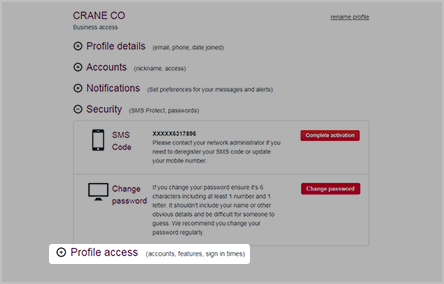 Step 3: Can you see all the business accounts you need access to in Westpac Live?

If not, speak to your Administrator as they may need to give you permission to view the accounts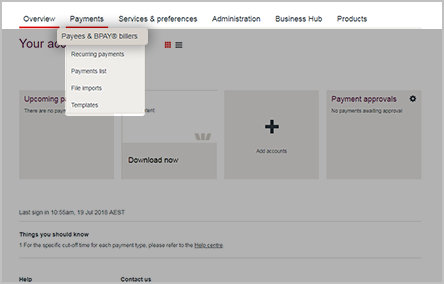 Do you need to make BPAY®, Pay Anyone, International or Recurring payments?

The Administrator will need to give you permission to make certain types of payments, so please check with them if you are having any issues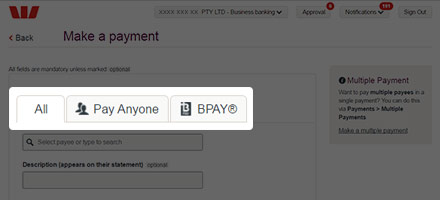 Step 4: Can you see all the people that you need to pay?
If not, you will need to add in new payees and BPAY® billers
Go to Payments drop-down menu> Payees & BPAY® billers > Create new payee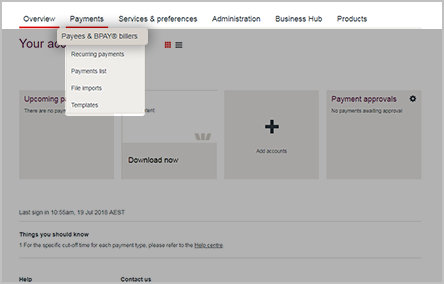 Click on "Create new payee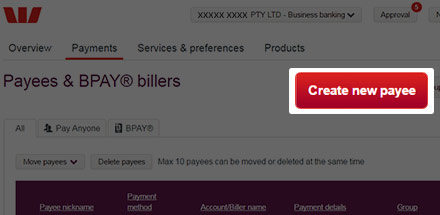 Step 5: Do you know how much can be spent per day through Westpac Live?
If you are an Approver and unable to process all the payments you need to in one day, you may need the Administrator to increase your daily payment limit or the business daily limit
Speak to your Administrator to find out more
Things you should know
Westpac Banking Corporation ABN 33 007 457 141 AFSL and Australian credit licence 233714.® Registered to BPAY Pty Ltd ABN 69 079 137 518. SecurID® is a registered trademark of EMC Corporation.