AGRIBUSINESS BANKING AND FINANCE SOLUTIONS
Backing Aussie farmers with a flexible range of products to grow or manage business.
Growing your agribusiness
Take advantage of more opportunities with these flexible lending solutions.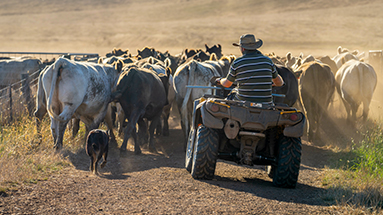 Bank Bill Business Loan
Borrow funds starting from $250,000 and repay them at a sharper, short-term rate linked to the market's bank bill swap rate.
Business Loan
Borrow funds from $5,000 – $250,000 and repay them at a fixed or variable rate, depending on your needs.
Equipment Finance
Lease, hire or buy. The choice is yours when it comes to financing plant and other equipment.
Livestock Leasing
Finance the expansion of your herd without dipping into cash reserves by using actual livestock as loan security.
Managing your agribusiness
Keep business running smoothly with these smart banking products.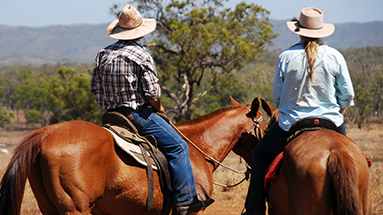 Business transaction account
Manage your income and outgoings, set up bank feeds into your accounting software and more.
Business Overdraft
Access extra funds through your transaction account to help manage cash flow and business expenses.
Farm Management Deposit account
Similar to a savings account, you can build up your cash reserves here while enjoying industry-specific tax benefits.
Trade Finance and Foreign Exchange rates
We offer a range of services and solutions that can simplify how you do business internationally, while mitigating risk.
More ways we can support you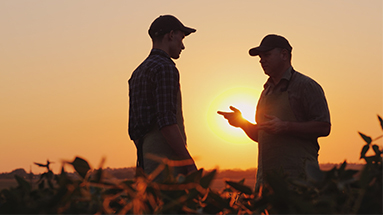 Insurance Premium Finance
Access short-term business finance that lets you spread a lump sum annual premium across monthly instalments.
Home loans
Whether you're looking to buy, invest in or refinance a property, our lenders are ready to offer a hand and chat rates.
Looking to switch from another bank?
Our team can help you transition to the right solution.
Things you should know
Credit criteria, fees, charges, terms and conditions apply. Talk to your banker for more details.
This information does not take your personal objectives, circumstances or needs into account. Consider its appropriateness to these factors before acting on it. Read the disclosure documents for your selected product or service, including the Terms and Conditions or Product Disclosure Statement and consider whether the product or service is right for you.