WE'LL GO FURTHER THAN A COUNTRY MILE
Our Agribusiness Bankers will go the extra, extra mile to help you achieve long-term growth.
Regional champions & changemakers report
Discover the outlook of Australia's next generation, the vitality of succession planning and sustainability in the agribusiness sector.
Why over 5,000 agribusinesses choose Westpac
As Australia's oldest bank, we have a long history helping agribusinesses of all sizes succeed through both the good and tough times.
Lived experience
Over 50% of our Specialist Agribusiness Bankers have worked in the agriculture industry for a decade or more.
Flexible solutions
Our banking and lending solutions are designed to achieve a range of goals – from sustainable growth to better cash flow.
Powerful insights
With access to leading data on industry trends, we can provide meaningful insights to inform your next move.
Supporting a range of agribusinesses
Our Agribusiness team has wealth of experience in these sectors and more:
Broadacre cropping – including grains, oilseeds, cotton and sugar.
Animals and livestock – including dairy, sheep and beef cattle.
Wine and horticulture – including vegetables, temperate and tropical fruits, nuts and nursery products.
Fishing and aquaculture
Our Agribusiness team is all in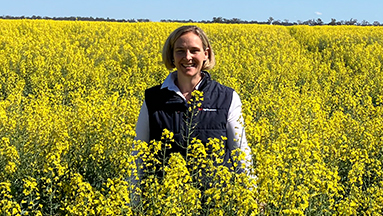 "Agri has defined my life. From growing up on a sheep and cattle property in rural Queensland to studying cotton production in Texas, USA. All that followed by 12+ years in finance."
Kate Gordon, Agribusiness Banking Manager, Southern QLD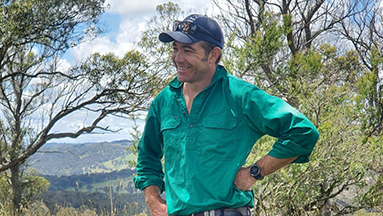 "My Agri career started as a Jackaroo before moving into Rural Merchandise Sales and Cattle Liquid Feed Supplements. I love how it's kept me close to the regional community I grew up in."
Andy Kidd, Senior Relationship Manager, Northern NSW
Solutions you can count on
We have lending, leasing and banking products to get you where you're going.
Customers share their stories
Over 50% of our agribusiness customers have stuck with us for 30+ years. Here's why.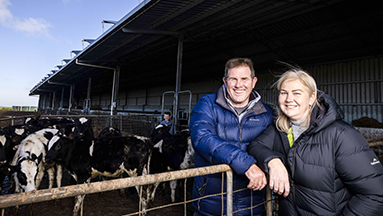 "Our Agribusiness Banker has known our family for over 30 years. We're currently implementing a trial to reduce our herd's methane emissions and she's been out to the farm to offer her opinion on how to finance the project. It's great having such a long-term relationship with our Banker".
John Pekin, Dairy Farmer, Simpson VIC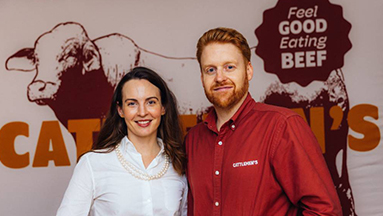 "Whenever we've considered an investment, we'll ask our Agribusiness Banker for his opinion on how best to structure the purchase. He's incredibly responsive and engaged – he even taste tests our new products!"
Mark Davie, Director of Cattlemen's Beef, Yeppoon QLD
Providing 200+ years of support
We've helped the agribusiness community succeed for over 200 years, and have no plans of slowing down.
Longstanding partners of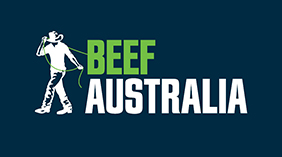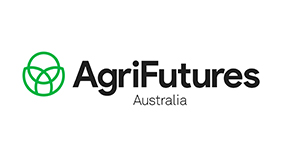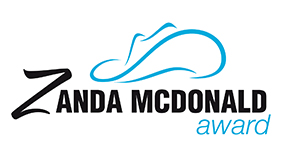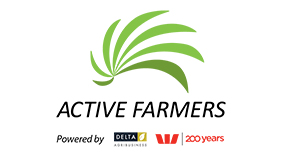 Drought assistance & disaster relief
Our first disaster relief fund was set up in July 1817, and we're still helping today.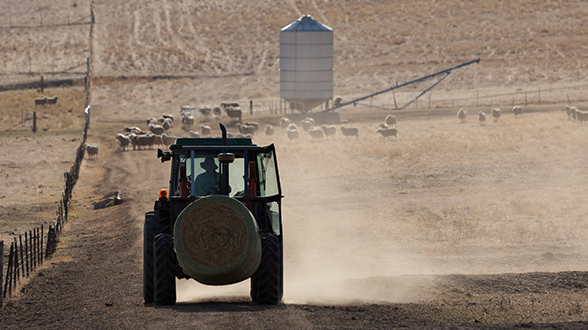 Industry news & insights
Future-proof your agribusiness with information on the latest industry trends.
Looking to switch from another bank?
Our team can help you transition to the right solution.
Things you should know
Credit criteria, fees, charges, terms and conditions apply. Talk to your banker for more details.
Customer statistics displayed in Westpac Agribusiness advertising are based on Westpac Agribusiness reporting conducted in September 2021.
This information does not take your personal objectives, circumstances or needs into account. Consider its appropriateness to these factors before acting on it. Read the disclosure documents for your selected product or service, including the Terms and Conditions or Product Disclosure Statement and consider whether the product or service is right for you.