Altitude Business Gold Mastercard
Receive flexible rewards points for eligible purchases and tax payments, plus complimentary insurance.
Special offers
Credit criteria and conditions apply.
$0 annual Card Fee for the first year (usually $150).1

4.99% p.a. for 12 months on balance transfers requested at new card application. Rate then switches to variable cash advance rate. T&Cs apply.2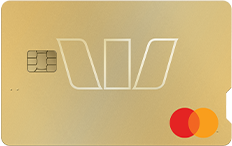 Complimentary Insurances3
Access to Interstate Flight Inconvenience Insurance and Rental Vehicle Excess in Australia cover, up to 3 months' complimentary cover for international travel insurance, plus extended warranty, purchase protection for up to 4 months and overseas transit accident insurance. (terms, conditions, exclusions and eligibility criteria apply).

Frequent flyer options
Fly your own way with even greater choice of airlines with access to flight points from a range of world carriers, including Qantas.

Get rewarded sooner
Earn points faster by adding one additional cardholder (16 years or older) at no extra cost.
Things you should know
Fees, charges and credit criteria apply. Read the terms and conditions available above before making a decision.
1. Discounted annual Card Fee in first year promotion. The first-year annual Card Fee waiver is available when you apply for a new Altitude Business Gold Mastercard or Altitude Business Platinum Mastercard credit card. The first annual Card Fee will be debited on the 12-month anniversary of the first transaction on your account and annually thereafter. This offer may be withdrawn at any time.

2. Balance transfer promotion: The promotional balance transfer rate is available when you apply and are approved for a new Westpac Altitude Business Platinum Mastercard or Gold Mastercard credit card and request at application to transfer balance(s) from up to 3 non-Westpac Australian issued credit, charge or store cards. The rate will apply to balance(s) transferred (min $200 up to 80% of your approved available credit limit) for 12 months from card activation, unless the amount is paid off earlier. The applicable variable cash advance rate will apply to balance(s) transferred but left unpaid at the end of the 12 month promotional period. If your account has an interest free period for purchases, to be entitled to that interest free period, you need to pay off the 'Monthly Payment Balance' listed on your statement of account (not the full closing balance) by the relevant payment due date. Westpac will not be responsible for any delays that may occur in processing payment to your other card account(s) and will not close the other card account(s). The variable cash advance interest rate applies to balance transfers requested at any other time. Switches, upgrades, customers accessing employee benefits or packaged cards are ineligible for this offer. This offer may be withdrawn at any time.
3.
Complimentary insurance covers:
AWP Australia Pty Ltd ABN 52 097 227 177 AFSL 245631, trading as Allianz Global Assistance (AGA), under a binder from the insurer, Allianz Australia Insurance Limited ABN 15 000 122 850 AFSL 234708 (Allianz), has issued an insurance group policy to Westpac Banking Corporation ABN 33 007 457 141 AFSL and Australian credit licence 233714 (Westpac) which allows eligible persons to claim under it as third party beneficiaries. Access to the benefit of cover under the Credit Card Complimentary Insurance is provided to eligible Westpac cardholders by operation of s48 of the Insurance Contracts Act 1984 (Cth). If an eligible persons wishes to claim any of these benefits, they will be bound by the eligibility criteria, terms, conditions, limits and exclusions contained in the
Westpac Business Credit Cards Complimentary Insurance Policy (PDF 338KB)
/
Commercial Cards Insurance Policy (PDF 160KB)
which may be amended from time to time. This insurance is underwritten by Allianz. Westpac does not guarantee this insurance. This information does not take your personal objectives, circumstances or needs into account. Consider its appropriateness to these factors before acting on it.
Annual Card Fee: For Altitude Business Platinum Mastercard and Altitude Business Gold Mastercard credit cards, the annual Card Fee covers all cards associated with the product. For BusinessChoice Rewards Platinum Mastercard and BusinessChoice Everyday Mastercard credit cards, an annual Card Fee is payable for each card associated with the facility.
Earning and redeeming Altitude reward points: You can earn and redeem Altitude rewards points as set out in the Altitude Business Rewards Terms and Conditions (PDF 151KB). You do not receive points if your card account is in arrears for 2 consecutive statement cycles and in other circumstances. Altitude reward points do not expire while you remain an Altitude card holder. You must be a member of the relevant frequent flyer program to redeem Altitude points for frequent flyer points. The terms and conditions of the relevant frequent flyer programs also apply. A joining fee may apply for these frequent flyer programs. Availability of award flights may be limited.
You must have earned a minimum of 3,000 Altitude points before you can redeem any rewards. For Altitude Business Gold cards, a points cap of 20,000 points applies when using either or both cards. Bonus points do not count towards the points cap.
Mastercard is a registered trademark and the circles design is a trademark of Mastercard International Incorporated.