Business low rate credit card
A low interest rate on all your everyday business purchases.
Essentials
Stay on top of your business expenses with a credit card that offers a lower interest rate on purchases.
A credit card for business purchases with an account credit limit from $2,000 up to $100,000. Accepted everywhere Visa is accepted.
A low 14.25%p.a. variable interest rate on purchases
19.96% variable interest rate on cash advances.

Up to 45 days interest free on purchases
Up to 45 interest free days on purchases when you pay off your closing balance in full by the due date shown on your statement each month.
Up to 10 cards on one account
Individual card credit limits from $1,000 on up to 10 cards for each account gives the ability to keep track of each card's activities.
Low annual fee
The annual fee, currently $75 will be waived when $15,000 or more is spent on the card in the previous 12 month period.

Complimentary insurance
Peace of mind comes standard with complimentary unauthorized transaction insurance cover up to $20,000.

Easy tax reporting
Make tax reporting hassle-free by exporting your transactions into MYOB and BAS with ease. (Check the terms and conditions before deciding.)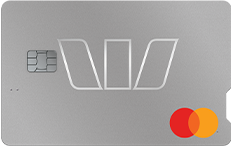 Fees (these may change)

Amount
Annual fee

Annual fee of $75 waived when you spend $15,000 or more on the card in the previous year.

Foreign Transaction Fee

A 3% Foreign Transaction Fee is payable as a percentage of the Australian dollar value of any Foreign Transaction.

Note: It may not always be clear to you that the Merchant or entity processing the transaction is located outside Australia.

Cash advance/withdrawal fee

If your credit card account is in credit (has a positive balance) after a cash advance transaction, a flat fee of $2.50 is payable.
If your account is in debit after a cash advance transaction, you will be charged 2% of the cash advance amount, with a minimum fee of $2.50 and a maximum fee of $75.
These fees will appear on your credit card statement directly below the relevant cash advance.

Missed payment fee

$15 each statement cycle that the whole of the minimum monthly payment is not paid by the statement due date. If charged, this fee will be debited to your account.

Over-limit fee

$15 each time you exceed your limit during a statement cycle. It is debited from your account in that statement cycle, on or after the day(s) your credit limit is exceeded. This fee may also be charged whenever your account is over the limit at the beginning of a statement cycle.

Duplicate statement fee

$7.50 is debited from your card account when you request a statement that has already been issued. This fee is debited from your account on or after the day you order the duplicate statement.
| Transaction | Interest rates |
| --- | --- |
| Purchases | 14.25% p.a (variable) |
| Cash advances | 19.96% p.a (variable) |
Information needed
Income, employment, financial commitment details, Liabilities, assets and expenses
Business details (including ABN, principal's details, address, phone number)
Personal and the Business finances, including after-tax income (including previous year)
Accountant or financial secretary details (including phone number is optional)
Australian driver's licence (if you have one).
Westpac account and customer numbers (where applicable).
What to expect
The application form will take approximately 20 mins to complete (10 mins for existing customers).
Who can apply?
18+ years old
Australian permanent resident
The business owner, trustee or company director must complete the application
For business or investment purposes.