Business loans
Manage your cash flow, upgrade equipment and help to grow your business by reviewing our business loans and finance options.
COVID-19 Support - Unsecured Business Loan
If your business has been impacted by COVID-19, and you meet our eligibility criteria, you may be able to apply for an Unsecured Business Loan over a term of up to 3 years.
 
Interest rate of 4.48%
Repayment deferral for the first 6 months, with interest to be capitalised
Applications available between now and 30 September 2020
Purpose of the loan must be for working capital and cash flow needs.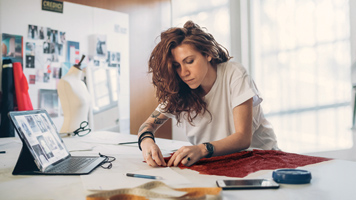 Important information
Read about changes affecting some business and equipment finance contracts entered into, renewed or varied since 12 November 2016.
Need some help?
Articles to help you make a decision on the business loan that's right for you:
Things you should know
Credit criteria, fees, charges, terms and conditions apply. Talk to your banker for product details.
# Establishment fee waived: Information is correct as at 30 March 2020. This offer comprises of waiving the relevant establishment Fee (usually from $450) on Westpac Vehicle and Equipment Finance applications (excluding novated lease). This offer is only available to Business customers for business purposes and only for new applications for vehicles and equipment finance applications which are settled before 30 June 2020. All other fees outlined on the product page and in the General Terms apply. This offer cannot be used in conjunction with any other offer and may be varied or withdrawn at any time.