2019 performance reports archive
We are committed to regular, transparent reporting to enable stakeholders to compare our relative performance over time.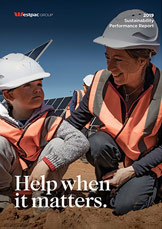 2019 Sustainability Performance Report
Released 4 November 2019
A detailed report of sustainability's performance is contained in the Sustainability Performance Report available in the 2019 annual report suite.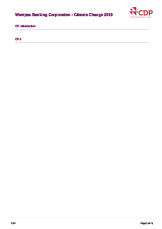 2019 CDP Climate Change Submission
Submitted July 2019
Westpac's submission to the 2019 CDP (formerly Carbon Disclosure Project) Climate Change Questionnaire.