Let us help you get back on top of things

Missed a payment and looking to catch up?
If you can make up your missed payment within 3 months of the due date, contact our Customer Solutions Team.
1800 067 497
International: +61 2 9155 5725
Monday-Friday 8.30am-7.30pm, Saturday 9.30am-6.00pm (Sydney time).
If you have a credit card or flexi loan and have missed a payment, sign in to your online banking to view payment plan options.
Experiencing financial difficulty and worried you can't pay?
We understand that life can take unexpected turns.
Financial difficulty can arise from different life events such as change in income, illness, a relationship breakdown, reduction in your business cash flow or emergency events like natural disasters.
Westpac Assist are here to help:
Financial Counselling
You can recieve free independent advice from a Financial Counsellor.
This is a free service with dedicated people in each state that will work with you to understand your circumstances and help with next steps.
Contact the National Debt Helpline on 1800 007 007 from anywhere in Australia
Salvation Army Doorways Program
Are you finding your finances are getting tight? Investigating all your financial options and taking action early is important in achieving your future security. Salvation Army's Doorways Program offers holistic support to individuals and families in need.
This program was initiated through our financial support, building on our relationship of working together to help the community.
Take action early and find out more!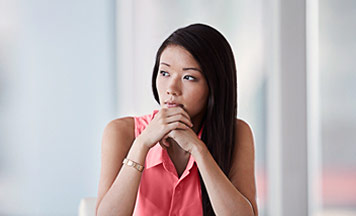 Unemployed in uncertain times?
Changes in your employment and income could affect your finances. Our tools and articles can help you navigate this.