Frequently Asked Questions
If this is the case, please contact the Assist team who will re-assess your situation and may recommend you seek financial advise through a free service

We will contact you within 3 business days of receiving your application.
Solutions are assessed on a case by case basis and you may need to provide some further information such as Centrelink documents, medical information, employment status, proof of income, liabilities and expenditure. If required our Consultants will discuss these requirements with you.
Assistance could include flexible payment arrangements or variations to your loan repayments. We are committed to working with you to provide a solution that will better your financial position.
We are supplying repayment history information from April 2018, however, in line with an agreement with Government we are currently excluding this information for accounts in hardship.

Government is leading a review into how hardship should be reflected in consumer credit reports. We will implement any required changes after they're confirmed.

If you're having trouble making your repayments, we can help. Please contact us for a confidential conversation about your situation.
No, there will be no collections activity during any approved assistance period when you comply with the terms of your arrangement.
Yes, we're happy to talk to a relative, friend or financial counselling organisation about your accounts. We'll just need your authorisation first to maintain your privacy
We will advise you in writing of the reason. You may wish to seek further financial advice from a financial counsellor or other third party, about the options available to you.
If you are not satisfied with our response or handling of your complaint, you may be able to lodge your complaint with the free, independent external dispute resolution scheme, the Australian Financial Complaints Authority (AFCA).

The contact details for AFCA are set out below.

Australian Financial Complaints Authority:
Online: www.afca.org.au
Email: info@afca.org.au
Phone: 1800 931 678 (freecall)
Mail: Australian Financial Complaints Authority GPO Box 3 Melbourne VIC 3001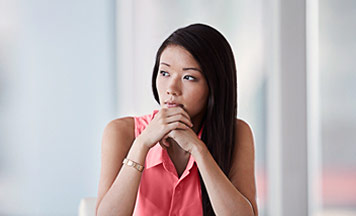 Unemployed in uncertain times?
Changes in your employment and income could affect your finances. Our tools and articles can help you navigate this.