Westpac proudly extends support for Head Start Homes, helping more Australians achieve home ownership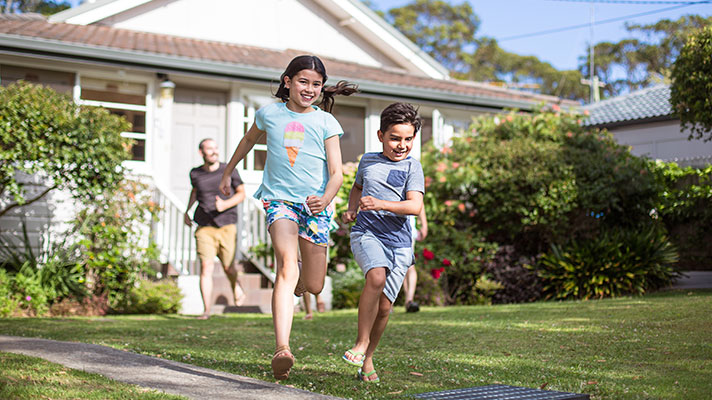 9 March 2022
In a move to help more Australians into their own homes, Westpac has extended its support for Head Start Homes, a non-profit organisation working to provide secure and stable homes for those living in social housing.

Head Start Homes works by acting as a guarantor for people living in community housing who can afford a home loan but might not be able to secure the deposit or fund Lender's Mortgage Insurance.

It also provides practical support to prepare people for home ownership by providing access to free budgeting tools, dedicated experts and a tailored savings plan to ensure they're set up for success.

Founder and Managing Director of Head Start Homes, Stephen Woodlands, said that while up to ten per cent of community housing tenants may meet the organisation's eligibility criteria for home ownership support, many face structural barriers to entering the market.

"Having grown up in social housing, I witnessed the negative impacts these additional barriers have on home ownership aspirations. My mum worked really hard as a nurse and social worker, however, the more she earned the more rent she had to pay, making it impossible to save enough for a deposit and get ahead," Mr Woodlands said.

"Head Start Homes aims to break this cycle by so that community housing tenants have equal access to home ownership. Not only does this help more people become homeowners, but it has a ripple effect for reducing poverty by freeing up community housing for families who are on housing waitlists and are at risk of homelessness," Mr Woodlands added.

Westpac became the founding partner of Head Start Homes in 2018 and has helped more than 50 beneficiaries so far, including four families who have now become homeowners. The new agreement extends Westpac's support for another two years.

Managing Director of Mortgages at Westpac, Anthony Hughes, says the partnership aligns with Westpac's long-standing vision to help more Australians into their own home.

"Becoming a homeowner is about so much more than creating financial security; it also provides families with a sense of physical and emotional safety. But we know entering the market can be really challenging for some people.

"Through this partnership we're really proud we're able to help make the great Australian dream a reality for those who might've thought buying a home was out of their reach, and we look forward to being able to build on this further in the coming years," Mr Hughes said.

Beyond financial support Westpac has worked with Head Start Homes to develop a Head Start Pledge offering, enabling eligible customers to access a low-interest home loan through the partnership.

"Through the Head Start Pledge we facilitate lending to customers who still meet our normal home loan application criteria but might've needed some assistance with upfront costs like saving up a deposit or paying for lender's mortgage insurance or stamp duty.

"Leveraging the scale of our business has also meant more than 100 employees have volunteered their time to support Head Start Homes, providing additional resources for the organisation as it continues to grow," Mr Hughes added.

For more information about Head Start Homes, including how you can support, visit www.headstarthomes.org.au.
Media Contact: