Westpac helps merchants get back to business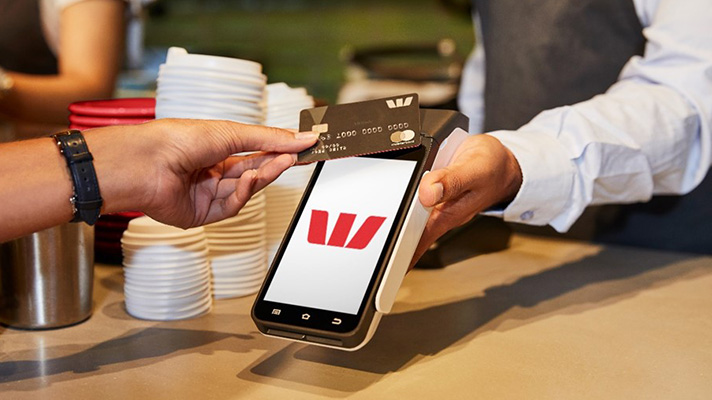 21 February 2022

Westpac is making payments better for small businesses and their customers with the release of its next generation EFTPOS terminal and simpler pricing for merchant payments.

The new EFTPOS Now smart terminal offers shops, cafes, restaurants, and mobile businesses a simple, portable, and smarter way to accept payments on-the-go, leveraging the Android™ platform.

Close to 100,000 terminals in Westpac's existing fleet will be upgraded, replacing EFTPOS 1 and Presto fleets.

Westpac is also introducing a competitive flat rate option of 1.2% on merchant payments for both in-store and online purchases, plus monthly terminal rental, to help businesses plan for future expenses upfront.

"Businesses have faced every kind of hurdle during the Omicron wave, from supply chain disruption to staffing shortages, so we're rolling out new banking solutions to make it simpler and faster to serve customers, manage their costs and get back to running their business," said Westpac Chief Executive Consumer and Business Banking, Chris de Bruin.

"Our new lightweight and portable EFTPOS Now terminal makes it easier for businesses to take payments and process them instantly at a chosen time of day to help with cash flow. It's our smartest device to date, offering features such as the ability to e-mail receipts on-the-spot and innovative accessibility options to assist customers with vision impairment.

"We know that many businesses want simpler pricing so they can plan for their merchant payment costs. We're now giving business customers the option to choose a flat rate for debit and credit transactions to help with planning for future expenses.

"Small businesses have faced a tough period through the pandemic, but it's encouraging to see recent Westpac research showing 72 per cent are confident their businesses will grow, and their sales will increase this year. There is still a way to go, but the backdrop of low interest rates and continued support from federal and state governments will help businesses on the road to recovery," Mr de Bruin said.
EFTPOS Now
The new, portable EFTPOS Now device offers merchants:

Enhanced customer experience including popular features like tipping, refunds, and the ability to email receipts through the device.
Fast access to funds with an instant settlement feature, where payments will be processed in near real-time for improved cash flow management.
Clearer reporting with the ability to track and manage transactions, settlement reports and statements all in one place through online banking.
Improved connectivity so businesses can keep trading through internet outages by automatically switching to 4G or Electronic Fall Back.
Strengthened safety and security mechanisms including the option for Manager passcodes to process refunds, as well as mail order and telephone order (MOTO) transactions.

EFTPOS Now customers can choose from a range of pricing options for taking card payments, including the new 1.2% flat rate.

Over the coming months, customers will also benefit from further enhancements including customised features like splitting bills; and the addition of tailored apps such as Verifone's Lite Point of Sale (POS) to allow merchants to set up a simple sales menu on the terminal, to process regular transactions on the go, without the need for additional hardware.
EFTPOS Now helping customers with vision impairment
Westpac has also partnered with technology provider Verifone, using the Australian Payments Network's Accessibility Guidelines, to design terminals to help people with vision, hearing and motor impairments make payments.

"Our new terminals provide tactile markers around the frame of the screen to assist vision impaired customers with locating the numbers to enter their PIN, a blank screen to provide added security when the PIN is entered, and audio prompts to assist transactions so customers can feel protected when they shop in-store," Mr de Bruin said.
New flat rate for merchants
Westpac has introduced a competitive new flat rate of 1.2% on Visa, Mastercard, UnionPay & eftpos payments, plus monthly terminal rental fee.

The flat rate simplifies the existing pricing structure and fees for these payments and there is no lock in contract.

The new flat rate is available on flagship products such as EFTPOS Now, EFTPOS 1, EFTPOS1i, EFTPOS Connect, Presto and Payway (gateway fees may apply).

EFTPOS Now and the new simplified merchant rate are available for Westpac, St.George, Bank of Melbourne and BankSA customers.

More information is available online, or customers can speak to their Relationship Manager.
Media Contact:

westpacmediarelations@westpac.com.au
About the research
The research was commissioned by Westpac and conducted by Lonergan Research in accordance with the ISO 20252 standard. Lonergan Research surveyed 539 Australian SMEs aged 18+ with surveys distributed throughout Australia, including both capital city and non-capital city areas. The survey was conducted online amongst members of a permission-based panel, between 28 January – 1 February 2022. After interviewing, data was weighted to the latest population estimates sourced from the ABS.