Unique individuals LGBTI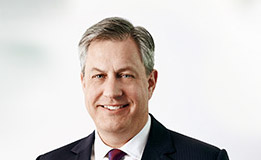 At Westpac, we believe that our longstanding commitment to building a truly inclusive culture is one of the things that underpins our success.
As Australia's oldest company, we are proud to have led the charge on gender equality and are serious about maintaining a workplace that is safe and respectful for our LGBTI employees. At the same time, we are always looking for new ways for the Group to be more flexible and accessible for all our customers and our people.
So if you're thinking about banking or working with Westpac, we want you to know: Westpac Group supports you being you.

- Brian Hartzer, Chief Executive Officer, Westpac Group
Everyone has the right to feel comfortable to be themselves when they come to work. For our LGBTI people, that means offering a safe and respectful work environment where everyone is treated equally and feels included and valued.

About 4% of our people identify as LGBTI and we've done a lot of work in this space to ensure we create an inclusive environment for our people and our customers.
In the 2016 Australian Workplace Equality Index we were recognised as the Employer of the Year. We also won the 2015 Australian Human Resources Institute's 'LGBTI Inclusion' Award.
Launching an employee video, aligning with Wear it Purple day, to raise awareness of anxiety and depression in the LGBTI community, which received international exposure.
How we're supporting our LGBTI community
Some of the ways we are supporting the LGBTI community are:
Launching the "It Gets Better" video to raise awareness of anxiety and depression in the LGBTI community, which received international exposure
Getting behind the International Day Against Homophobia and Transphobia each year and supporting Pride Week and World AIDS Day
Providing our people leaders guidelines to support transgender employees in transition
Offering our people Please Explain Inclusive Language Training
Our Employee Action Group called GLOBAL. This is run by employee volunteers who organise events and initiatives throughout the year. GLOBAL was awarded Network of the Year in the 2015 Australian Workplace Equality Index. Their Executive Sponsor Brad Cooper, CEO BT Financial Group, was awarded Executive Sponsor of the Year and previous GLOBAL Chair Kristina Bennett was awarded Ally of the Year at the same awards.