Employee truths
Hear from some of our people.
Transforming Westpac Group
Helping keep our customers and business safe
Help with your application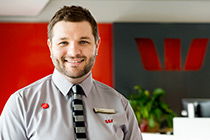 I was encouraged by my mum to learn a second language when I was younger. But instead of taking up French, Spanish or Italian, I learned Auslan - the Australian sign language.

I'm not hearing-impaired but went to a school for both deaf and hearing abled students. I studied Auslan in both primary and secondary years.

It's a skill that's come in very handy in my job as a banker – helping our local deaf and hearing-impaired customers to manage their finances.

Being such a unique skill, it's also allowed me to help customers right across Australia.

Recently, a hearing-impaired customer visited a branch requesting to transfer money to a dubious account. Due to the communication barrier, the employees had difficulty convincing the customer he was a victim of a scam. The team contacted me in Adelaide. Through video conferencing, I was able to translate for the customer, help him through a confusing time and ultimately prevent him from losing a lot of money.

Technology has been a huge step forward for the deaf community. Even something as simple as making a telephone call was very challenging before text messaging and video chat was developed.
It's incredibly empowering for hearing impaired people to be able to come into the branch and do their banking like anyone else.

I'm grateful to my parents for encouraging me to learn this language – it's helping to empower all our customers.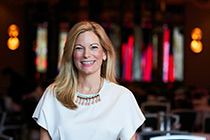 I am so inspired by our Westpac Scholars. And I am grateful to be in a position to be able to help them reach their potential.

I am Scholarship Program Director for the Westpac Scholars Program, which was set up in the lead up to Westpac's 200th anniversary in 2017. We fund 100 scholarships every year, forever. We've just awarded our 400th scholar, an investment valued over $20 million.

It makes me proud knowing the work of the scholars we support will have a long-lasting impact on the future of Australia.

I work with our scholars at a really pivotal moment in their careers. They are embarking on a PhD or Master's degree and through the scholarship's leadership program many are looking into themselves for the very first time.

It can be a confronting time for a young person who is still working out who they are. I am determined to help support them through this.

One of our scholars was having a hard time during one of the sessions so I took him out of the group, spent a few hours with him, mainly listening to him. It wasn't just me who helped him. The program facilitator and the entire group held and supported him, and he finished out the week stronger than ever.

I believe that if you see or know that someone is struggling (or even have a hunch), reach out and connect with them. Show kindness and offer support.

Our scholars have already achieved so much in their relatively short lives and I know they will go on to achieve more greatness! Achieving greatness also involves facing adversity, even if it's within ourselves. It's important to have support and give support in those times. #loveourscholars
I want to do what I can for the planet. I help Westpac Group find opportunities to be more sustainable in the way we build and operate our sites.

I am an engineer by profession, and I am part of the corporate major works team. That means I help with infrastructure projects. Anything from air conditioning in the data centres, to bathroom upgrades. I kicked off the process to install solar panels at Kogarah, the first in Westpac's portfolio.

It's a no-brainer to me that we look for opportunities to save energy and natural resources, such as water, in all our projects. It's not just about saving the planet. There is a commercial advantage of not having to pay for gas and electricity.

When I was looking for a job, it was a huge attraction for me that Westpac was named as the World's Most Sustainable Bank for so many years. In my position I have the ability to do something about climate change. I have the opportunity and the company's backing. What I do helps everybody in a way.

Whether it's installing sensors on the taps to reduce water waste, putting live plants in the office to absorb the CO2 or using recycled timber – the small steps add up. Every drop counts.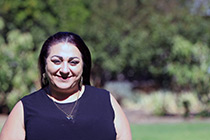 I didn't expect to get sick and take months off work. Neither do our customers.

They don't expect illness. They don't expect the sudden loss of a loved one. They don't expect to lose their jobs. They don't expect natural disasters to wipe away their homes, their lives.

I'm part of a team; a family of people. We take pride and care in helping our customers pick themselves up after they've fallen down financially. We give them the confidence to stand tall on their feet again.

I'm so proud of what I do, I'm proud of the people I work with in Collections and Assist.

Having gone through financial hardship myself, I feel privileged to help our customers; to show them compassion when they need it the most.

I've been doing this job for the past 14 years. And I love it. I'm proud to be making a difference to people and helping them soldier on.
We've both had to rely on help from local charities to support our own children. That really changes the way you think about giving. We find it difficult to walk past a person who needs help.

At the Home Ownership Services Lockleys site, we have a Community Committee that's been going for over 15 years. We fundraise for a different local charity every month.

With Westpac's Matching Gifts program, the great people from within Home Ownership Services raised close to $150,000 last year. We arrange various fun ways for people to donate - from raffles, to bake sales, games to casual days.

It's not just about the money. We volunteer our time and help raise awareness about important issues too.

Helping to us means making a positive difference to someone's wellbeing, no matter how big or small. It's rewarding to see people carry out a genuine act of kindness – not for the fame or the attention but to make things a little better for people in need and their family.

We help customers every day at work. This is about extending the help outside the office and applying it to life.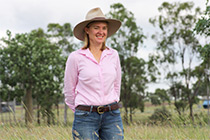 I understand the emotion that goes along with being on the land and the connection that people feel.

Growing up on a beef property at Yuleba in south-east Queensland meant it was pretty natural for me to study Agricultural Science. Combining my knowledge of farming with financial skills – I think I can make real a difference to people on the land.

I see the day-to-day challenges from drought, fluctuating commodity prices and changing technology – and I see the big moments that matter like when it's time to hand the farm on to the next generation.

I've helped draft cattle and feed the sheep while meeting customers – real face to face time! But mostly help is about having their backs and being there in the good times and the tough times.

I can remember a client who, after years of drought and having to sell all their stock, finally received enough rain to buy a new mob of heifers. Being invited out to see them, and the pride on their face, was an unforgettably special moment.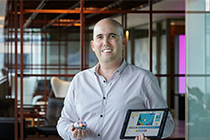 I'm a professional problem solver. I love when people can do things better because I've been able to help them.

I work in the GroupTech Perth team and a group of us help school kids explore STEM (science, technology, engineering and mathematics).

It all started when we had a 'Bring your kids to work' day. We put a presentation together for our kids about what we do. One of my sons thought that his friends would enjoy learning about coding, so a couple of us visited his class. It was incredible to see how much the kids and teachers appreciated it. I thought, 'Why help just my child when I can help the whole class?'

Since then it's kept growing and we've expanded into other states as people across Westpac have wanted to help inspire kids in their community. Our STEM Junior team have created programs for students from Year One to Year Six.

When people think about STEM they think about tech, but it's really about a way of thinking that can be applied in many fields. Sure, we show them robots, but we also show them how use STEM thinking to create art and tell stories.

I love that we are teaching the teachers. Giving them confidence so they can do it themselves.

We've got a diverse bunch of people volunteering time to the program. It's great to see people develop and become more confident. You think about volunteering as being selfless, but we're definitely getting something back.

Before this program I never thought I would be a cool dad. I'm not a policeman or fire fighter, I'm a Business Analyst. But seeing the pride in my kids' faces when I present to their class is pretty special!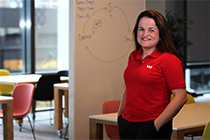 I want to give people those lightbulb moments. That second when they learn how to make smart money decisions.

I can actually see when the 'aha' moment happens. People immediately ooze confidence and you can see they want to put their new knowledge into practice immediately.

Helping people understand how to manage their finances empowers them to make more confident decisions.

As part of The Davidson Institute and with help from our Indigenous Business team, we run free face-to-face workshops in Indigenous communities. It could be for an Indigenous childcare organisation in Wyong, or a community organisation in the Tiwi Islands.

Our workshops help these organisations understand the full picture when it comes to money. We demystify accounting jargon by putting things into examples people can understand.

I love seeing people get excited and ask questions. And when the lightbulbs go off… that's the best part.

It's a win-win really. If we can empower people to make good financial decisions, then ultimately the community wins as well.