Get accredited
When you become a Westpac accredited broker, you gain access to a number of benefits, including faster application processing. Why wait? Getting accredited is just the beginning.
The steps
Read the steps to find out what's involved in becoming a Westpac accredited broker.

Step 1
Tell your Aggregator that you want to be accredited with Westpac. They'll start your online application


Step 2
To complete your online training and exam, you'll receive an email with your login and password to the Broker online accreditation system.


Step 3
Complete the training modules and exam. Once completed successfully, Westpac will receive a notification and will carry out a verification check.


Step 4
Once approved, you'll receive a Broker ID number from Westpac. This usually takes up to 5 business days. Contact us on 1300 130 928 for more information.

At Westpac, we're committed to delivering excellent service to our Broker partners to help support both their businesses and clients.
Our strong product offering, training, credit policy and overall service to brokers are what sets us apart from the rest.
Why choose Westpac?
Superior BDM support
Our BDMs are highly experienced professionals, dedicated to supporting you and your business.


Direct access to a dedicated Credit Team
You'll get direct access to a dedicated Credit Team who can help workshop those tricky scenarios, giving you the confidence to place your clients with Westpac.


Dedicated call centre support
Access to a dedicated Broker Hotline who'll be able to give you an update regarding your loan status or other queries such as:

Escalation requests
Application progress
Settlements/Post Settlement requests.



Award-winning lender
We've been recognised as The Australian Mortgage Awards Major Bank of the Year 2017, 2018, MPA Bank of the Year 2015, 2016, 2017 and The Adviser Major Lender of the Year 2015, 2016 across a number of categories including:

BDM & Credit Support
Turnaround Times
Product Diversity.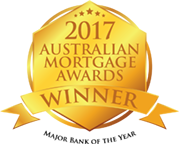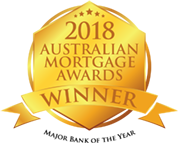 Multi-brand accredited
When you become accredited with Westpac you also automatically become accredited with St.George Banking Group brands. This means you have access to more lenders through one simple process.


Technology and Support to settle your loans faster


Priority SLAs for application assessment
Fast-track your loan application with 2-day conditional approval. This applies when error-free application is submitted before 5pm AEST and no credit / LMI assessment is required.
Supporting docs online
Have your loan docs assessed faster by uploading your docs online.
Track loan application progress online
Get loan updates immediately - track the status of your customer's loan via online application tracking.
BDM finder
Each State and Territory has an assigned Business Development Manager (BDM) who can help you.
Speak to your BDM today to find out more.