Protect yourself from scams
By arming yourself and others with scam prevention knowledge to help protect each other.
Let's talk scams – an in depth look
Scammers are very active in our communities, the more we know about scams, the warning signs, scammers' tactics and the more we share this with family and friends, the better we'll be able to help protect each other from scammers and reduce their impact on the community.
Grab a cup of tea and learn more about spotting and stopping scams from impacting you with our pre-recorded live scams webinar.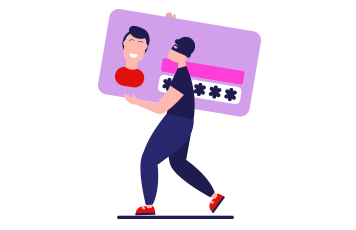 What's your scam safety score?
Take our quiz to test your knowledge
Answer simple multiple choice questions to learn about different types of scams. It's a classic format, and these straight-forward questions have been designed to both teach and test you.
Learn how to look out for scams and fraud
Every year, more and more people fall victim to scammers' tricks. So how do you reduce your risk? Start by arming yourself with the right information.