Stay Scam Savvy
5 top tips to avoid online shopping scams.
Australians lost over $34 million to buying and selling scams in 2021*, and this number continues to rise. So, it's more important than ever to understand what these scams are and how to avoid them.
5 tips to avoid online shopping scams

1. Too good to be true?
If it looks or sounds too good to be true, it probably is. So, if you can't find a deal that good elsewhere, it's likely a scam.
2. Check website authenticity
If shopping at an unknown or unfamiliar retailer, search for reviews beyond the retailer's site and/or use a website reputation checker.


3. Use secure payments
Where possible, pay using a credit card, PayPal or, if available, use the dynamic CVC on your digital card. Avoid payments such as gift cards, cash, wire transfer or cryptocurrency.

4. Check link legitimacy
Check that a link is sending you to a website you recognise by hovering over it before clicking. Also, confirm the spelling of the URL is the website you're expecting.
5. Verify buyers & sellers
Scammers can easily pose as both buyers and sellers on platforms like Gumtree, eBay and Facebook Marketplace, so be cautious and read the ratings and reviews of sellers.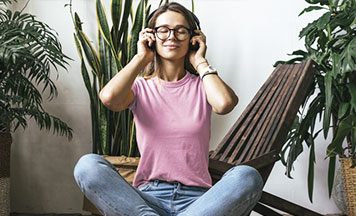 Take our Security Wellbeing Check
Being scam savvy is just the start - safeguarding your information is important too. That's why within the Westpac App you'll find the Security Wellbeing Check – a comprehensive list of features that should be updated to ensure you're provided with additional protection.

What are buying and selling scams?
Scammers can pose as both buyers and sellers, to try and scam you out of money or items you might be looking to sell.
As a buyer, you may be tricked into paying for a product that may not exist or is never delivered. These are also known as online shopping scams (which includes phishing, websites, fake versions of real retail websites), classified scams, health and medical product scams, mobile premium services scams, or psychic & clairvoyant scams.
As a seller, you maybe tricked into believing the buyer has paid in full or even paid over your advertised amount, including sending falsified payment receipts to support their claim. The buyer may request a refund for over payment or reimbursement for out of pocket expenses, or you later find the amount was not paid into your account.