How We Protect You
Our Westpac Protect™ service works to help keep you safe from fraudsters, protecting you, your finances and your family.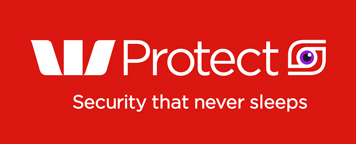 Protecting You Every Day
Fraud, Scams and Identity Theft are an everyday risk, but we're here to help. We use technology around-the-clock to constantly monitor transactions and identify risks, so you can feel confident your accounts are secure.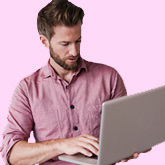 Real Time Checks
Our technology constantly learns from your transaction activity and normal banking behaviour. Getting to know your digital identity allows us to instantly alert on suspicious activity.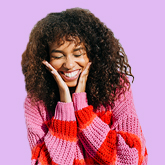 Safer Shopping
Added security for online payments with our accredited Westpac Internet Payment System. Find out more.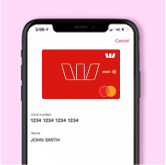 Digital Card Security
It's a digital version of your card available 24/7 in the Westpac App. The 3-digit CVC security number changes daily to ensure your details are kept safe. Find out more.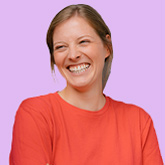 24/7 Watch
We work around-the-clock to find, detect and take down scam websites (and other security threats) that target our customers.
A SecurID® token is a small, portable device that generates a single use digital security code to securely authorise online transactions. It's ideal if you're travelling or in a low mobile service reception area.
With a SecurID® token, you can:
Access a higher Daily Payment Limited (compared to SMS Code)
Update your contact details online
Reset your Westpac Online Banking password
Keep your token secure. If you lose your token, contact us immediately on
132 032
.
If you're an administrator of a Business Network, you can register users for SecurID® Code in Online Banking. Go to Services and preferences > User administration. Select the person you want to add, tick the SecurID® token option and follow the prompts. If a user is already registered for a token, go to more features > security device.

Trusted Wi-Fi (also known as certificate pinning or public key pinning)
The Westpac iPhone Mobile Banking app version 10.2.0 and above checks the security of your Wi-Fi network connection when attempting to sign in. To help protect you and your banking, the app may prompt you regarding the Wi-Fi network that you are using as it may be monitored or pose a possible security risk to you and your banking.
We use the latest technology to keep your Westpac credit card secure. If we notice unusual activity on your card:
Our Fraud Detection Team will contact you, or
Send a text to confirm the transaction
If you notice a charge on your statement that isn't yours, you should report it immediately.
We stop your card and companion cards (and the card of any additional cardholders) and issue new cards
Investigate the charges. This can take up to 21 days.
Provide you with a case number.
We may send you a Transaction Investigation Report with a list of the suspected fraud transactions. When this happens, you need to sign and return the report to us within 14 days of its receipt.
We then investigate the charges and refund any monies deemed as fraud.
View the Terms and Conditions (PDF 74KB)

Your Online Banking with us, is protected by our market-leading technology Westpac Protect™ Adaptive Authentication – a comprehensive, real-time, authentication and fraud detection platform that monitors your banking behaviour.

This allows us to get to know your digital identity, making it easier for us to detect unusual activity and alert you to it. It also makes your online banking easier and more streamlined, by minimising the need for security codes to be entered, when we are confident it's you performing the activity. We may still ask you for a code if we think something isn't quite right.

SecurID Tokens® and Westpac Protect™ SMS Code are part of our Adaptive Authentication technology and are measures we use to keep you safe.
Qualifying for Westpac's security guarantees
Your Online Banking and Credit Card transactions have unique security guarantees, helping to protect you from fraud. Fraud is when someone gains access to your accounts or details for the purpose of making illegal transactions.

Online Banking Security Guarantee*
Have not shared your sign in details or security codes
Have not voluntarily participated in the transaction
Immediately informed us of any unauthorised activity

Fraud Money Back Guarantee
Unauthorised transaction made without your knowledge
Reported promptly within your billing cycle
Have not voluntarily agreed to the transaction
Scams happen
Scams are when you are tricked into sending money or information to someone who you think is offering a genuine product. 40% of Australians have reported being scammed at least once. Reporting a scam quickly gives us the best chance of disputing the transaction. This also allows us to update our staff and customers so that we can minimise the chance the scammer can deceive other
Report a scam
Report suspicious activity now to 132 032 (or +61 2 9155 7700 if overseas).
Report suspicious emails or scam details to hoax@westpac.com.au
Report suspicious SMS messages by forwarding the hoax SMS message to 0497 132 032 and then delete the message.
If you clicked on a link provided in hoax email or SMS, it's possible your security could've been compromised. In that case, contact us immediately on 132 032.
Things you should know
*Our Online Banking Security Guarantee is not applicable to Corporate Online Banking.