Help shows your tax who's boss.
With a few helpful prompts, you'll soon be taking tax-time in your stride…
Tax time can be confusing. That's why we've created seven simple steps that'll get you on your way to being a Tax-Boss. We'll even remind you when and how to complete them.
Tax help synced straight to your calendar.
Set yourself up in a few clicks. Simply download the calendar reminders below and you'll receive helpful notifications over the next few months, each prompting you to complete one simple tax step.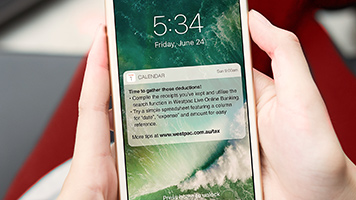 Step 1: Start by updating your Westpac Live Online Banking details.
Check that your personal details are complete and up to date (including your tax-residency status). Any details that don't match the ATO records can cause processing delays.

Step 2: Download your Westpac Interest & Tax Summary.
You'll need your Interest & Tax Summary to lodge your tax return and to verify your bank account interest is accurate. Sign in to Westpac Live Online Banking and visit Overview > Interest and Tax Summary; or sign in to the Mobile Banking App and visit Services > Interest and Tax Summary. Learn more
Step 3: Collect all other summary statements.
You'll receive summary statements from your employer, health insurer, charities you've supported, insurance providers and all other income and payment sources. They are usually emailed or posted to you sometime during July, for the financial year just passed.

Step 4: Consolidate your deductions.
Once signed in to Online Banking, you can search your last 3 years' worth of transactions, look up merchants to help reconcile any allowable deductions and access past eStatements to find up to 7 years' history of payments for eligible accounts*. Read more about what you might be able to claim here.
Step 5: Submit your Tax Return.
You can do this online via myTax , by mail (on a standard paper-based return ordered from the ATO ), or via a tax agent or accountant registered with the Tax Practitioners Board. Regardless of who lodges it, it should be lodged it by 31 October 2018.
Step 6: Stay in the know.
Download the ATO App to see all your tax information, record deductions on the go, and access tax calculators. Once lodged, you can even track the progress of your tax return. You can also use a tax estimator to get an indication of whether you'll receive a refund or a bill.
Step 7: Receive your Tax Refund.
If you qualify for a tax refund and you've nominated your Westpac account on your tax return, any tax refund will be deposited directly into your account. Simply sign in to view and access it.
How Australians tackle tax.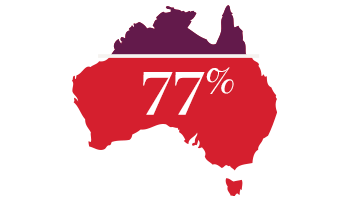 77% of Australians receive a refund.**
Those are some good odds, so stop putting it off.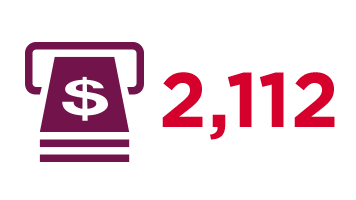 $2,112 is the average return.**
In case you were wondering how yours compares…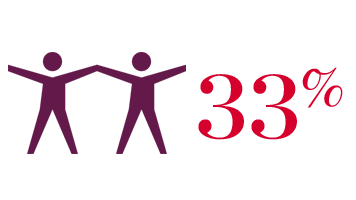 33% claim charitable deductions.**
Get generous and experience that feel-good factor.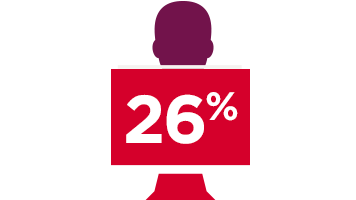 26% of us do our own tax.**
DIY is probably much easier than you think!
How do my claims compare to other Australians?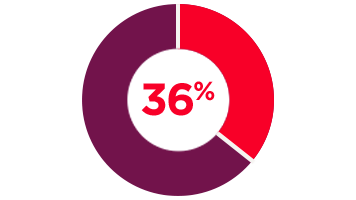 36% claim $0**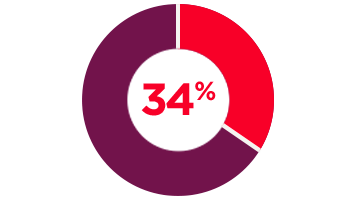 34% claim over $1,000**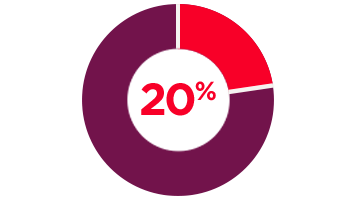 20% claim under $500**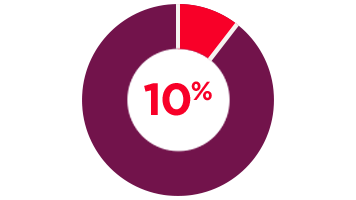 10% claim between $500-$1,000**
On track to Tax-Boss? Here's some extra tips.
Save time by exporting transactions. You can export your transactions from Westpac Live Online Banking when you need them. Simply sign in to Westpac Live Online Banking, click Overview > Exports and reports and click Export. You can then select the date range, one or multiple accounts and your preferred file format.
You can create DIY printable summaries. It's easy to download or print a summary of your account balance, or a statement of recent transactions, on Westpac letterhead. Here's how.
Keeping detailed receipts isn't always necessary. If your total claim for work-related expenses is under $300 you'll need a record of the expense, but detailed receipts aren't required.
Living and working overseas? You'll still need to lodge an Australian tax return including all foreign employment income and any other income you receive from that country.
Own a rental property? Be aware that you can only claim expenses for the period of the year the property was available for rent.
Using a Tax professional? Consider saving time by using the third-party access function to make your account details visible. Find out how.
After more info? There's a wealth of information, tools and helpful resources available on the Australian Tax Office website.
Forgotten your details?
Look up your customer ID number or reset your password on the sign in page.
Don't have Westpac Live Online or Mobile Banking?
Things you should know
*Transaction history: The amount of transactions you can view varies depending on the number of transactions you've performed. Find out more.
**Australian Taxation Office Annual Report 2013/14, Australian Taxation Office Annual Report 2014/15, Australian Taxation Office Annual Report 2013/14,
MoneySmart poll, August 2015 (n-2124)
This information should be used as a guide only. It does not take into account your personal objectives, financial situation or needs and you should consider its appropriateness before acting on it. We recommend that you seek independent legal and tax advice about your specific circumstances.
Before using Online or Mobile Banking, please read the Westpac Online Banking Terms and Conditions.

Apple, the Apple logo, iPhone are trademarks of Apple Inc. registered in the U.S. and other countries. App Store is a service mark of Apple Inc. Android is a trademark of Google Inc.
Google Play is a trademark of Google Inc. Windows is a registered trademark of Microsoft Corporation in the United States and other countries.
© 2018 Westpac Banking Corporation ABN 33 007 457 141 AFSL and Australian credit license 233714.