Stay more secure at tax time
Things you can do to prevent fraud and scams all year round.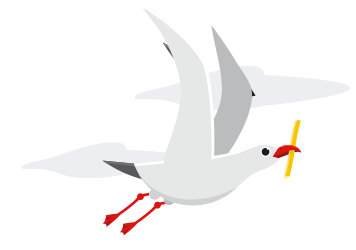 Protect yourself at tax time
There are easy steps you can take to protect yourself and help prevent being scammed or becoming a target of fraud around tax time. Whether it's being aware of people pretending to be the ATO, or using scam tactics knowing that you might be expecting a tax return.
Use these security features available on the Westpac App or in Online Banking. Be aware of scams around tax time and remember, never share passwords, security codes or give access to your devices.
Learn more about tax scams
One common tax scam is when you're contacted by people pretending to be the ATO (Australian Tax Office). They can often sound serious and may threaten you with fines and even jail if you don't transfer money or hand out personal information. Remember, the ATO will never threaten you in this way.

Stay safe online with our Security Wellbeing Check
Now you can update your details, switch on notifications, and access other security features all in the one place in the Westpac App. Take the Security Wellbeing Check to boost your security.
Things you should know
Westpac Online Banking Terms and Conditions apply.
Westpac Mobile Banking applications are only available for use by Westpac Australia customers.
Internet connection is needed to access Westpac Mobile Banking app. Normal mobile data charges apply.
Apple and the Apple logo are trademarks of Apple Inc., registered in the U.S. and other countries. App Store is a service mark of Apple Inc.
Google Play is a trademark of Google LLC.
If your Westpac account is compromised as a result of Internet fraud, we guarantee to repay any missing funds, providing you comply with our Online Banking Terms and Conditions. This includes keeping your sign-in details (including passwords, Westpac Protect™ SMS codes and SecurID® Token codes) private. You must inform us immediately if you suspect the security of your access details has been compromised, or you suspect an unauthorised transaction or potential fraud on your accounts.