Priority You.
Recognising and rewarding our loyal customers.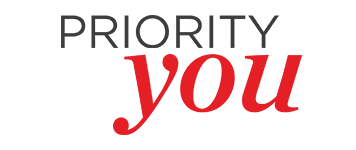 Priority You is a personal banking experience created to recognise and reward our loyal customers.
If you're a customer, your time with us, the types of products you hold, and the way you bank with us could see you enjoying an array of rewards and benefits with Priority You.
We're piloting Priority You with a group of customers in Tasmania - we want to get customer feedback on the experience to understand how we can do the right job of recognising and rewarding our loyal customers.

Treating you to experiences and special offers.
Choose from a fantastic selection of offers and experiences to treat yourself – and your family and friends too. Including, VIP movie passes, dining experiences and fun family activities. And, there are cashback offers from your favourite brands too..

Rewarding your banking.
Receive loyalty rebates (depending on the products held with us). These are bonus payments that are paid monthly just for being our customer.

Getting more from your banking.
Access to banking tips and financial wellbeing information, and personalised support by requesting a Financial Health Check online (which you can book whenever it suits you).
How does Priority You work?
Priority You is designed around four tiers, each with its own exciting set of benefits and rewards to look forward to.
Qualification for Priority You is based on the number of years you have been banking with us, the types & breadth of products you have and the way you choose to bank.
Your time with us
For each consecutive year you bank with us, you receive 10 Priority Points. If you've banked with us for 20 years or more, you'll receive a maximum of 200 Priority Points.
How you bank with us

Frequent Transactions

at least 5 transactions across any of your accounts for the last 90 days

50 Pts

Online Banking

logged onto Westpac Live within the last 90 days

50 Pts
The products you have
BT Investment
50 Pts
Personal Loan
50 Pts
General Insurance
50 Pts
Credit Card
50 Pts
Personal Super
100 pts
Investor Home Loan
100 pts
Owner Occupied Home Loan
150 Pts
Transaction Account/ Offset Account/ Retirement Everyday account
50 pts
Personal Insurance
50 pts
Savings Account
50 Pts
Term Deposit
50 pts
Frequently asked questions
A range of benefits are available to customers in the Priority You Tasmanian Pilot depending on which tier they are in, these include banking rewards, experiences and offers, and other service related benefits. If you'd like further information please visit your local branch or call 132 032.
Priority You customers may move up tiers through one or more of the following:
Staying longer with Westpac, or
Changing the way they bank with us e.g. online banking, or
Adding new products to their Westpac banking relationship.
Every month, we'll look at their activity and notify them if they're eligible to move up a tier. Tier movements will happen the next calendar month.
Priority You customers may move down a tier if they reduce their Priority Points. This can happen through one or more of the following:
They reduce the number of products they have with Westpac, or
They discontinue online banking, or
They don't regularly make transactions.
Every month we'll look at their activity and notify them if they're about to be downgraded. Customers have 3 months before they will be moved down a tier.
We want to ensure we're delivering on what's expected of a recognition and reward program for our loyal customers. A targeted test will allow us to do this. Priority You is currently being tested in Tasmania for qualifying Westpac customers who have their residential address in Tasmania.
If you prefer not to be a part of Priority You, you can opt out of this program at any time by:
Logging into Westpac Live Online Banking
Go to Discover Priority You in your Priority You portal and select opt out.
You can also opt out by calling 132 032.
You'll be opted out of the whole program and no longer receive any benefits as part of your tier.
Things you should know
Membership of the Priority You pilot is subject to the Priority You Terms and Conditions (PDF 1MB)
The terms and conditions contain full details of the eligibility criteria and qualification for rewards. The Priority You pilot may be cancelled at any time in accordance with its terms.
Use of Online Banking (including our Mobile Banking apps) is subject to the Westpac Online Banking Terms and Conditions (PDF 1MB).
Online Banking is only for use by Westpac Australia customers. An internet connection is needed to access Online and Mobile Banking. Normal data charges apply.
The portal through which redemption of any experiences, and access to discounted tickets and some offers is available can only be accessed by members via the link in the Priority You section of their Online Banking. Offers and experiences are each subject to their own terms and conditions.
Priority You is a trademark of the Westpac Banking Corporation.
©2018 Westpac Banking Corporation ABN 33 007 457 141 AFSL and Australian Credit Licence 233714.