Resolving claim or policy disputes
How are claims paid?
If your claim is accepted, your policy will cover one or a combination of:
Reasonable costs to repair
Reasonable costs to replace property or items with new ones of the same size and specification, as near to the original as possible
A cash amount representing what it would reasonably cost to repair or replace the property or items. When a building is not being replaced, the amount will factor in a reasonable deduction for depreciation due to wear and tear, and age.
What proof do I need to prove the value and ownership of the things I'm claiming for?
It's important to keep records of your possessions and any documents that prove your ownership and the value of the items, in case you need to make a claim. It's also a good idea to keep these records in a safe place away from your property, for example with a family member.
Should I keep an inventory of my contents?
We recommend you keep an inventory of your contents and review it annually to check if your cover is adequate – you may need to adjust it to cover additional items purchased during the year.
What do I do if I have a complaint or dispute?
If you're not happy about your policy or our service, let us know and we'll do our best to resolve your complaint quickly and fairly.
Step 1
Contact one of our insurance consultants to discuss your complaint first on 1300 650 255.
If they're unable to resolve the matter, they'll refer it to their team leader or manager who'll respond to you within 2 business days to acknowledge your complaint, providing their name and relevant contact details and will keep you informed of the progress of your complaint at least every 10 business days and aim to resolve your complaint within 15 business days. If further investigation is required, they'll discuss an alternative timeframe with you. If an agreement cannot be reached, we will notify you of your right to take your complaint to the next stage. The Team Leader or Manager will respond to your complaint in writing.
Step 2
If you're not satisfied
If you're still not satisfied with the outcome, you can contact our Internal Dispute Resolution Officer, who'll arrange for the matter to be reviewed in accordance with our internal dispute resolution process.

Internal Dispute Resolution Officer
Home and Contents Insurance
GPO Box 4451
Sydney NSW 2001
Phone: 1300 369 989 for claims enquiries
Phone: 1300 650 255 for policy and service enquiries
Fax: (02) 8254 6979

The Internal Dispute Resolution Officer will contact you to acknowledge your complaint, and keep you informed of the progress of your dispute at least every 10 business days. The Internal Dispute Resolution Officer will try to resolve your dispute within 15 business days. However, if further information or investigation is required, they will agree on reasonable alternative timeframes with you. The Internal Dispute Resolution Officer will respond to your dispute in writing.
Step 3
Financial Ombudsman Service
You can refer your complaint to the Financial Ombudsman Service (FOS) at any time, including if we haven't been able to resolve your complaint to your satisfaction or 45 days have passed since you first told us about your complaint and you haven't heard back from us. FOS provides a free, independent dispute resolution service to consumers for most general insurance disputes.

Financial Ombudsman Service
GPO Box 3
Melbourne VIC 3001
Phone: 1800 367 287 (national toll free)
Fax: (03) 9613 6399
Email: info@fos.org.au
Website: fos.org.au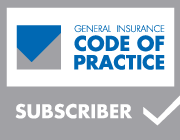 Home insurance products for owners and renters
Things you should know
View the Home and Contents Insurance Key Fact Sheets.

Home and Contents Insurance is issued by Westpac General Insurance Limited ABN 99 003 719 319 (except workers compensation cover where applicable). Westpac Banking Corporation ABN 33 007 457 141 distributes the insurance, but does not guarantee the insurance. This information does not take into account your personal circumstances. Read the Product Disclosure Statement (PDF 11MB) to see if this insurance is right for you.