An award winning claims service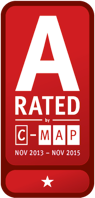 We have a strong track record for assessing claims fairly and paying in a timely manner. That's partly why we've been awarded an "A" rating by C-MAP, an independent assessor of our claims process.

This rating helps showcase our strengths across 5 key areas of the C-MAP assessment - procedures and operations, internal controls and measurements, external relationships and complaints, communication and knowledge. In 2013, Westpac Life paid:
$105 million to help families cope with the loss of a loved one
$69 million to help policy holders manage recovery from trauma or adjust to permanent disablement
$29 million in regular payments to income protection customers.

Below are just some of the additional services that our claims team provides which makes our claims team a market leader.
Tele-claims to make your claims process quicker
Making your Income Protection (IP) or a Trauma claim is now quicker with our tele-claims service. We can now conduct a claims assessment for your IP or Trauma claim over the phone and make a decision right away without you being required to fill any claims forms or provide any signatures.
All you need to provide us with is a copy of your medical certificate.
In addition, we can now deposit your approved claims payment on the same day following the receipt of medical evidence.
Personal service during a most difficult period

Submitting a claim can be an overwhelming experience.
A dedicated claims consultant can help to guide you through the process, at whatever location that's most convenient for you: at home, work or your adviser's, solicitor's or doctor's office.
Free rehabilitation

We offer a range of free specialist occupational rehabilitation services when you make an IP or Total and Permanent Disablement claim. These services are designed to help support and guide you towards recovery, and an eventual return to work, including:
Expert evaluation and recommendations to maximise your recovery
Development of a safe and sustainable return to work program
Work and/or physical conditioning
Workplace and home assessments and modifications
Disability counselling.

What our customers have said about their claims' experience.
"It was such a relief not having to worry about how I was going to pay the mortgage. It allowed me to focus on getting better." - Mike, Westpac Lifetime Protect customer
"It's comforting knowing that if something happens to me, my kids aren't just going to be stranded... I see it as a safety net for them." - Toby, Westpac Protection Plans customer